If your job search was a stool, these 3 elements would be the legs supporting that stool, and keeping it in balance. Without all 3 of these legs, that stool – or your job search – would not be completely functional or effective.
What are the three legs of a successful job search? Based on the feedback from job search experts, many of the mistakes job seekers make happen as a result of lack of focus, structure, and discipline. These are ways you can build a stronger, more effective job search.
1. FOCUS
There are two ways your job search needs focus: certainty about what you want to do next and clear goals and actions for how you are going to achieve your targeted job.
Before you begin your job search or even after you've started, be sure to answer these important questions:
What do you want to do next?
What is important to you in your next job?
What companies hire for those positions you are seeking?
Once you know the answers, begin communicating this to people, clearly, and in terms they can understand and relate to.
Without a clear and specific direction of where you want to go, how will you get there? How can others help you get there?
Have you ever heard someone say this: "I am a scientist (or insert any job title here) and I am looking for a job just like the one I used to have." The vast majority of people hearing this will not know how to help you. They are not a walking job board and most likely, do not know of companies hiring scientists (that is, unless they are a scientist too!). It would be more clear if the scientist were to say "I help pharmaceutical labs test drugs in order to get them to market as quickly as possible. I would love to learn what XYZ and ABC are doing to improve their testing processes."
Establishing focus doesn't end once you've answered these questions about what you want to do and where you want to work. You should also establish clear goals on how you will get there. These can be daily, weekly or even 3-year goals. Goals might include things like:
Arrange meeting with [insert name of person] at ABC company to learn about the requirements of a [specific job].
Establish the "right" online reputation by monitoring and creating on-brand, positive content.
Meet five new people in my industry who can help me stay up to date with trends.
Investigate additional education opportunities to keep my skill set marketable.
Become active in the local professional association.
2. STRUCTURE
Many of the job seekers I've met miss the routine of their past working lives. For many, this is their first exposure to the unstructured world of being their own boss or a solo-preneur. Sometimes they feel a bit lost or uncertain about what they should be doing.
Creating a to-do list generally isn't enough structure. Try blocking off time in one-hour increments and assigning tasks to fit into those timeslots can assist in establishing structure.
3. DISCIPLINE
Having focus and structure is nothing without discipline. You will need to hold yourself accountable for continuing to stick with the plan.
For example, following through on promises made (to yourself or others) can be challenging when you are juggling multiple balls. It is easy to let the items on your to-do list slip when you are preparing for an interview or creating a resume and cover letter for a job you are very interested in. The demands of your personal life also have a way of side-tracking your structured job search activities. Having discipline means that you can find a way to manage the distractions and emergencies and still follow through on the other things you've committed to.
Another scenario: Let's say you've interviewed with multiple companies for many jobs you felt you were qualified for, only to be rejected. It takes discipline to keep on trying. In fact, some job seekers may begin to second-guess their job goals and as a result, instead of a specific job, they say they are "keeping their options open." This lack of clarity is often perceived as desperation or lack of confidence.
While it may be relatively easy to begin establishing focus and structure, it can sometimes be discouraging, especially if you are not seeing immediate, tangible results. Here are some pointers to avoid becoming overwhelmed or stressed.
Don't give up too soon. It takes about 30 days to start a new habit or break an old one.
Find an accountability partner or partners. These are people who will help hold you to task and even celebrate in your successes!
Don't bite off more than you can chew. Be realistic about what you can achieve and by when.
Use positive self-talk. We are often our own worst enemies. Don't beat yourself up. Focus your thoughts on the things you do well and don't obsess over what you are not good at doing.
The Bottom Line:
Staying on task is definitely not easy to do. If you build a three-legged stool for your job search, you will be much more likely to endure and succeed in today's longer job search! Finding focus, creating structure and implementing discipline will not only help you in job search; developing these skills will also serve you well in your new job!
---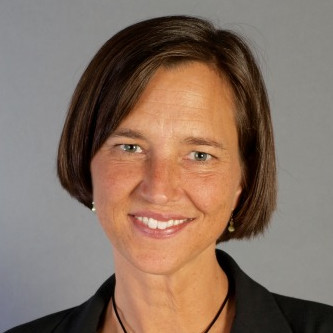 About the author…
Hannah Morgan, Job-Hunt's Social Media Job Search Expert, maximizes her own personal branding and online visibility using social media platforms. She is a job search strategist and founder of CareerSherpa.net. Selected by LinkedIn as a "Top Voice for Job Search and Careers," follow Hannah on LinkedIn. Also, follow and connect with Hannah on Twitter (@careersherpa) and Facebook (Career Sherpa). To read more articles on how to use social media for job search, visit her site: Careersherpa.net.
More about this author…