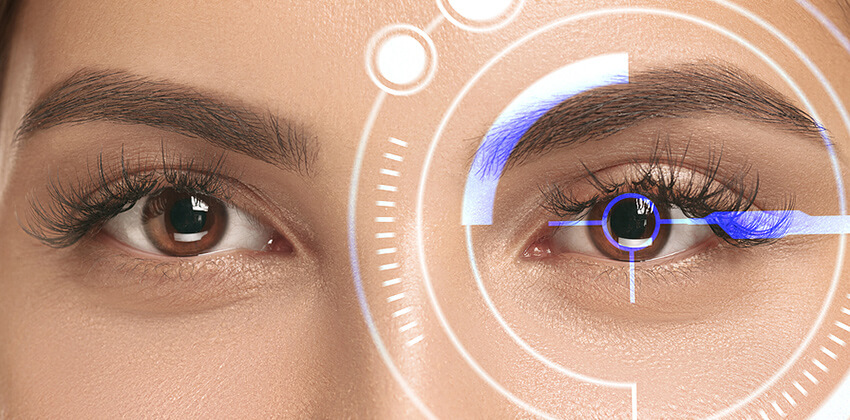 Companies use pictures, videos, infographics, and presentations to catch consumer's attention.
As a job seeker, you can apply the same techniques to stand out and hook your next employer.
Why Visuals?
Today, we have all become increasingly reliant on our mobile devices and habitually multi-task.
Hiring managers and Human Resources are bombarded with resumes and spend just seconds reviewing your document.
Viewing pictures and images takes less time and effort than reading text.
Though it isn't what hiring professionals are expecting, your eye-catching visual could be the very reason a hiring professional takes a look at you.
Visuals do well as social media updates as well. Tweets and LinkedIn updates with images drive greater engagement than text-only updates.
The other reason to amp up your activity on social networks with visual updates is because recruiters are looking at social profiles. According to Jobvite's recent social recruiting survey:
73 percent of recruiters have hired based on social profiles.
Almost 100 percent of recruiters will look at candidates social profiles prior to hiring.
55 percent of recruiters have reconsidered a candidate based on their social media profiles.
Four Types of Visual Content To Create Today
If you are ready to think beyond submitting your resume as a primary means of landing a job, then here are four different types of visuals you can use to show off your qualifications. Use visual content as status updates on social networks, within emails, or as virtual portfolios, to increase your odds of getting noticed.
1) Craft Infographics
Infographics simplify complex information, and make it easier to understand. Design skills are not necessarily required if you already have a LinkedIn profile. You can convert it into an infographic by using no-cost online tools such as Re.vu, Vizualize.me or one offered by Visual.ly and Kelly Services, Inc.
Keep in mind, an infographic resume is not a substitute for a text resume. Most recruiters prefer to see the traditional format. You can, however, embed your infographic in your LinkedIn profile, reference it during networking meetings or bring it to an interview or meeting.
2) Use Pictures
Snap photos at professional events, during award ceremonies, or to capture significant professional interests. You can also share memes or create your own visual quotes. There are many apps that enable you to add text to photos you take.
If you want to use your PC to create memes or convert photos, use tools like Canva or Pikmonkey. They are free and even offer templates to help simplify the process. The most important thing to do is share these images with your social networks or embed them into your LinkedIn profile.
3) Shoot Video
Do you feel you come across better in person than on paper? A video can explain your qualifications and interest in the job. Your video should explain why you are a good fit for the job and why you want to work for the company. It doesn't have to be long. In fact, most marketers recommend keeping videos under three minutes. Companies such as Zappos invite applicants to submit a video cover letter along with the application. Be sure to upload your video to YouTube, give it an enticing title and plug in the appropriate key words for greater "find-ability."
4) Build Presentations
Sometimes a sheet of paper doesn't adequately represent your qualifications. A presentation offers the added space and flexibility to showcase your samples of work, testimonials or other recognition. Don't cram your slides with bullet points and words, instead use pictures, logos or other visuals to represent concepts.
For greater reach and easier sharing, upload your presentation into SlideShare. This platform provides an online home for your presentation, enabling you to share the presentation as a link in status updates, emails, or within your LinkedIn profile.
Will It Work?
Top recruiters, recognized as Glassdoor's Talent Warriors, were asked how a candidate could get on a recruiter's radar. The recruiters said creativity, personal branding, and interacting via the company's social channels on LinkedIn, Twitter, or Facebook, would set candidates apart.
There are no guarantees, but supplementing what you are already doing by creating and sharing visuals is one way to get on a recruiter's radar.
The Bottom Line
With so many options to showcase your talent and experience available today, isn't it worth trying to incorporate unconventional techniques and visuals into your job search?
---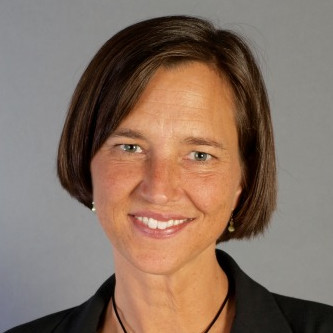 About the author…
Hannah Morgan, Job-Hunt's Social Media Job Search Expert, maximizes her own personal branding and online visibility using social media platforms. She is a job search strategist and founder of CareerSherpa.net. Selected by LinkedIn as a "Top Voice for Job Search and Careers," follow Hannah on LinkedIn. Also, follow and connect with Hannah on Twitter (@careersherpa) and Facebook (Career Sherpa). To read more articles on how to use social media for job search, visit her site: Careersherpa.net.
More about this author…