Job Search is a full time job.
Plan on allocating 30-35 hours a week to job search activities if you are unemployed. If you are working, you may only have 5 hours a week.
Just as you were expected to work on schedule while you were getting paid in your last job, you will want to allocate your time appropriately and efficiently as a job seeker as well.
The key to moving your search forward is in planning how you will spend your time, and then assessing how it is working for you. If you are looking for recommendations on how to spend your time, below is a guideline for how to spend time during your job search based on the findings from the CareerXroads Sources of Hire summary.
70% – Networking related activities
Employers reported that most of their external new hires came from referrals in the most recent CareerXroads Source of Hire report. My suggestion is for you to invest the bulk of your time connecting with company insiders in order to learn about upcoming opportunities and to become a known commodity in case of future opportunities.

LinkedIn, professional associations and your personal acquaintances are the best resources to get you started networking.
10% – Job Postings
Roughly 10% of new employees were hired from job boards according to the same CareerXroads survey.

Shift your time away from the boards. It is easy to get into a reactive pattern and just apply to supposedly available jobs. Break this cycle and streamline how you modify your cover letter and resume for each job. Rather than starting from scratch each time, have a template letter that you can easily customize with the key words and expertise required of each job.

Use the right job board. Indeed.com had the greatest hiring success for employers. You will also want to investigate the niche boards for your industry/occupation.

Don't forget to go directly to the websites of target companies. They may be posting job opportunities directly on the career or jobs section of their site.
10% – Agency/3rd Party Recruiters
Agency recruiters receive thousands of resumes. Don't just submit your resume to their site and wait for them to call you with an opportunity. Understand how recruiters work and build a relationship with several of them so they know who you are and you understand how they work. Jeff Lipschultz, Job-Hunt's Working with Recruiters Expert, is an external recruiter, a partner in the firm, A-List Solutions. You can see his posts in Working with Recruiters.
10% – Career Fairs, College, Print
Divide the remaining time available among these three activities. Career Fairs are not necessarily a waste of time if you have an agenda. What companies do you want to meet with and what opportunities do they have available? Doing your research before attending a career fair will help you determine if it will be worth your time.

Have you touched base with your college? No matter when you attended or where your college is located, you may be surprised to learn about the resources they have available for you.

Finally, print is not necessarily dead yet. Monitor the newspaper help wanted and industry or trade publications you receive.
Social Media Touches All Areas
Instead of thinking about LinkedIn, Twitter, Facebook, or other social media networks as a separate search strategy, consider how you can leverage social tools as a vehicle to help your search within each of these areas. For example, when you find a job posting that looks good for you, see who you know at that employer on LinkedIn and reach out to them. And you can follow the employer Twitter account, "like" the company's Facebook page, and see if they have a presence on Instagram, Pinterest, or Snapchat to learn more about them.
Bottom Line
Maximize your time and energy and shorten your job search by setting a schedule and investing your time in activities that have the greatest likelihood of landing you a job!
---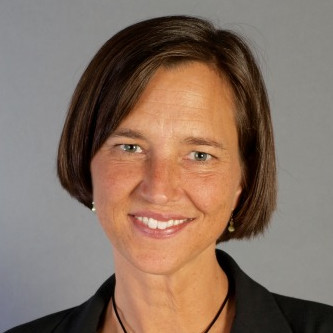 About the author…
Hannah Morgan, Job-Hunt's Social Media Job Search Expert, maximizes her own personal branding and online visibility using social media platforms. She is a job search strategist and founder of CareerSherpa.net. Selected by LinkedIn as a "Top Voice for Job Search and Careers," follow Hannah on LinkedIn. Also, follow and connect with Hannah on Twitter (@careersherpa) and Facebook (Career Sherpa). To read more articles on how to use social media for job search, visit her site: Careersherpa.net.
More about this author…