Email is a standard communication tool today but it can do so much more than send your message!
You can use it to gather business intelligence, improve your productivity, and remind recipients of your expertise.
Learn how to work smarter, not harder, during your job search.
1.  Researching with Email
Have you ever discovered you weren't connected with someone on LinkedIn that you regularly communicate with? Or perhaps you received an email from someone and wondered where they work, what they look like, or what city they live in. Acquiring this type of business intelligence is available, and often without exiting your email program.
You can gather this information for each person you send emails to by searching the web and checking out their social network profiles. There are also free tools you can use to simplify the research. Rapportive is a Gmail plug-in that shows a photo, job title, city and social networks of the person you are emailing or have received an email from.
These types of tools pull publicly available information associated with an email account. Often, with one click, you can see if you are connected on LinkedIn, friends on Facebook, or following on Twitter. Connecting is as simple as clicking on the social network icon. (Remember to always personalize your invitation to connect message on LinkedIn.)
How to Use This Business Intelligence
A quick review of the information the "emailee" or "emailer" shares across social networks enables you to convert that data to forge closer relationships. Here are some ideas for the types of updates to keep a look out for:
Birthdays/Celebrations
Vacations
Company news/announcements/job posting
Events/conferences
Shared articles
Supported causes or organizations
You can use any of this information to help you personalize your messages. For example, if you notice they are attending a conference, you could wish them safe travels in your email. You can also expect that the person you are emailing will not be able to return your message as quickly as you had hoped and re-gauge your follow up timing. Perhaps they shared a helpful article on LinkedIn recently, you could tell them why you liked the article they shared in your email. Or you may notice they have personal issues to take care of or traveling which would help you understand why they haven't responded to your last email.
2.  Improving Productivity and Follow Up
We've all had emails slip through the cracks. During your job hunt, managing the myriad of follow up tasks can sometimes be overwhelming. Establish a process or system for scheduling follow up emails for job applications, networking meetings, and interviews. This could be your calendaring system, a spread sheet or perhaps a free tool that resides inside your email such as Boomerang for Gmail. With Boomerang, you can write an email now and schedule it to send automatically in the future. It can even remind you if you don't hear back!
3.  Leveraging Your Personal Email Signature
Many employers require you to use their company approved signature line in your emails. There's good reason for this. Your email signature clearly conveys your role in the company and how to contact you. This helps with company branding and customer relations. During job search, you undoubtedly use your personal email to communicate with people. Create an email signature which clearly communicates your talent and reminds people what you are looking for. You should also include links to LinkedIn and other sites where someone can go to learn more about you.
Consider including these key elements:
Your name
Your profession or desired job title
Your phone number
Your LinkedIn profile URL (and other sites you are professionally active on)
If you have a meaningful tagline or branding statement, include that too.
When you consider how many friends, family members and other acquaintances read your emails, it just makes sense to include this valuable information in every email you send out. You never know who may see it. For additional tips on creating a well-branded personal email signature, you should read Meg Guiseppi's post "Personal Branding with Your Email Signature."
Do you ever feel stuck when trying to end an email? Use these example closing lines and sign-offs for your next professional email.
The Bottom Line
Communication through email is a major component of job search. Technology and social networks can improve your efficiency if you choose to tap into them. Learn how to navigate the new resources available and improve how you manage your job search.
---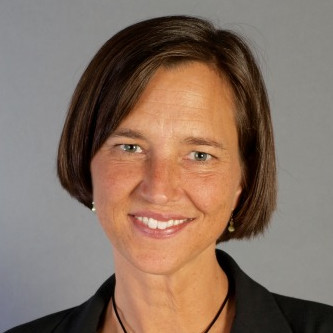 About the author…
Hannah Morgan, Job-Hunt's Social Media Job Search Expert, maximizes her own personal branding and online visibility using social media platforms. She is a job search strategist and founder of CareerSherpa.net. Selected by LinkedIn as a "Top Voice for Job Search and Careers," follow Hannah on LinkedIn. Also, follow and connect with Hannah on Twitter (@careersherpa) and Facebook (Career Sherpa). To read more articles on how to use social media for job search, visit her site: Careersherpa.net.
More about this author…