Going through the motions of networking, applying for jobs, and interviewing just isn't enough these days, and maybe it never was.
Following up after someone has helped you will create a positive, memorable impression of you.
Being told to consistently follow up may seem obvious, but when you are juggling multiple things, these details can easily be overlooked.
5 Situations Where You Can Take Control
Here are instances for you to take ownership of your part of the process. You can have control, power and influence in these situations, that is, as long as you don't miss the opportunities.
1.  Some One Gives You a Name
During the course of your job search, people will be giving you names of people to speak with, at least they should be if you are asking for contact names.
Don't just take the name and run. Remember, you'll have to track this for follow up so be sure to get the information mentioned in How to Stand Out with Follow Up: The System.
Be sure to ask how they know the person they are referring you to. You'll need this information as you reach out and make contact.
Send the person who gave you the name an immediate "thank you" note or email.
Reach out to the person immediately (within 24 hours)!
If you are successful in making contact, let the person who gave you the name know and thank them again!
If you've tried repeatedly to make contact and there has been no response, go back to the person who provided you with the contact and let them know what you've done and ask for their suggestions. You will be surprised what they might say or do. You may find out the contact is on vacation or swamped on a project. Your contact may offer to pick up the phone and give them a nudge. Ask and see what happens.
2.  Some One Gives You a Job Lead
A job lead is one of the most desirable outcomes of networking. Be sure to find out everything you can about the job, how the person knows about the job lead, who they may know at the hiring company and anything they may know about the company.
Send the person who gave you the lead a "thank you" note or email within 24 hours.
Conduct additional research on the company.
When you apply, make sure you mention the person who referred you in your cover letter.
Close your cover letter with a sentence that states when and how you will follow up.
Be persistent and professional at all points during your follow up.
3.  You See or Hear of a Job
Before you apply for any job, reach out to your network to see if anyone works at the company. Most companies have "employee referral bonuses" and referred applicants tend to rise to the top of the contact pile.
If you are on LinkedIn, you can search for the company and see if you have any connections who can refer you either for the job or to someone they know who works there.
4.  You Apply for a Job
When you find an appropriate and interesting job posting you are qualified for, follow the submission/application instructions. If the ad says, "no calls please", then they mean it. If they don't specify, plan to follow up on your job application and state in your cover letter when and how you will be following up.
If you don't hear anything after your first attempt, include in your message (verbal or written) when you plan to follow up next if, by chance, you don't hear from them. Usually a week is recommended, but use your best judgment.
Always follow up as you promised.
You may want to vary your method of communicating. If your first attempt was via email, try picking up the phone or vice versa.
If you are lucky enough to reach someone, ask what their timeframe is and when they would like you to follow up.
5.  You Interview for a Job
During the interview, be sure to ask these two questions:
What are the next steps in the process?
When should I follow up with you?
With the information above, you now know and have permission to follow up. If or when you don't hear from the company within the designated timeframe, you can feel confident contacting them.
Send a "thank you" letter immediately after the interview to each person you interviewed with. Make it unique to each person and make it memorable.
Even if you don't get the job or an invitation to come back for a second interview you should still thank the company for their time and interest. You never know what may happen- they may have a new opportunity they think you might fit into, or their first choice applicant may not work out.
Bottom Line:
The process of job search has many steps and being polite, resourceful, and acting with integrity can set you apart. Companies want to hire people who can do the job and whom they can trust and like. Your ability to follow up helps convey you are the type of person they would want to hire. Most importantly, it provides you with a sense of control during a time when most things seem out of your control.
---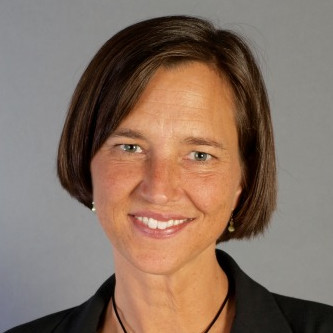 About the author…
Hannah Morgan, Job-Hunt's Social Media Job Search Expert, maximizes her own personal branding and online visibility using social media platforms. She is a job search strategist and founder of CareerSherpa.net. Selected by LinkedIn as a "Top Voice for Job Search and Careers," follow Hannah on LinkedIn. Also, follow and connect with Hannah on Twitter (@careersherpa) and Facebook (Career Sherpa). To read more articles on how to use social media for job search, visit her site: Careersherpa.net.
More about this author…