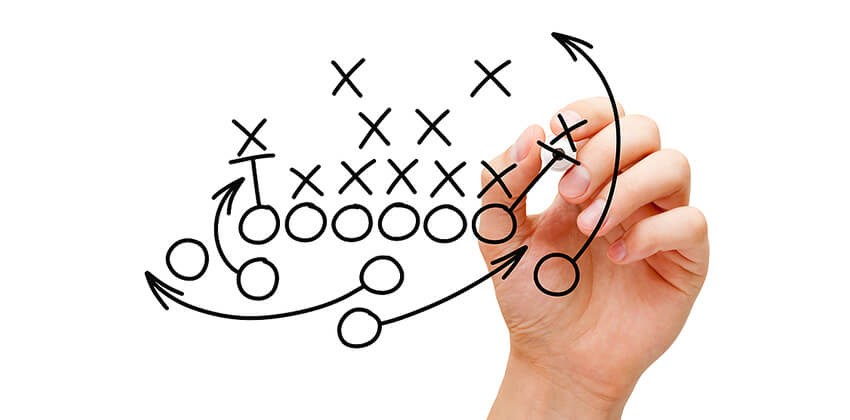 Playing by the same old job search playbook may not gain you the win you are hoping for.
The competitive marketplace requires you to kick your search up a notch.
These are four tactics to help make you a stronger competitor.
1. Know What You Bring to the Table
When you exude confidence and clarity, you immediately differentiate yourself from the hordes of job seekers in the marketplace.
Just being good at your job won't help you outside of your company if no one knows you or your work. You must be able to articulate in writing and in person what makes you good at the work you do.
To do this, think about the specific problems you have solved in the past and the value they had to the organization, either in saved time, money or resources. To further demonstrate your expertise, build a portfolio of accomplishment stories to showcase your skills and value.
You will not be a "fit" in every company, so don't try to be all things to all people. Stay focused on what your key strengths are.
2. Be a Consultant
Assess each job opportunity as a consultant would. Companies are skittish about hiring. The decision to add someone to their team is risky and expensive.
Therefore, consider yourself a consultant who is being invited into an organization to help them fix a problem or implement a new system. What questions would you ask?
Here are five questions to add to your interviewing agenda:
What are your biggest challenges? And/or what keeps you up at night?
What are your biggest opportunities?
Where is your business headed in the next year?
Why did you decide to hire someone for this position?
By asking a manager (not Human Resources, unless you are interviewing for a HR position) these questions, you should begin to understand the motivation, needs, and wants of the person doing the hiring. You also demonstrate your commitment to problem-solving and teaming up with the company, not someone just looking for a paycheck.
3. Have An Online Presence
A LinkedIn profile is a must, but don't just build it and abandon it. Take advantage of the new LinkedIn profile options to stand out. Share a link to a Slideshare presentation (either about you or showcasing your subject matter expertise) or link to a video you've created.
Join LinkedIn groups and become active. Lurking, or just being in a group and looking for posted jobs isn't the point. You want to build relationships and demonstrate your expertise. Add comments to discussions or create your own discussion.
Once you've gained momentum on LinkedIn, expand your presence online by experimenting with Twitter and Facebook. Both of these social networks influence where you appear in search engine results, and you have heard that future employers are Googling you!
You can learn more about how to use these social networks for your job search by reading posts here: Social Media & Job Search.
4. Create Proposals
No two job postings are exactly the same, therefore, you must modify your cover letter and resume based on the unique qualifications stated in the posting.
Consider the job posting to be like an RFP (request for proposal) where the employer is requesting proof you can deliver what they are looking for and meet their stated terms. Your resume is your proposal. It must demonstrate you have the skills and expertise to fit their exact requirements.
You can take this one step further by submitting a proposal to a company you would love to work for but does not have advertised openings. In order for this to work, you need to research and fully understand how your experience and skills will benefit the company. Create your proposal specifically for them and include these three elements:
A brief, one paragraph, summary of your relevant qualifications
What solution you are proposing
How the company will benefit from using your services
Not every company will bite at your proposal, but it may be one way to get on their radar.
Bottom Line
As the saying goes, "desperate times call for desperate measures." Though desperate seems like the wrong word, this proverb does imply that we need to look at the problems we face differently and give consideration to ideas we may have previously rejected.
---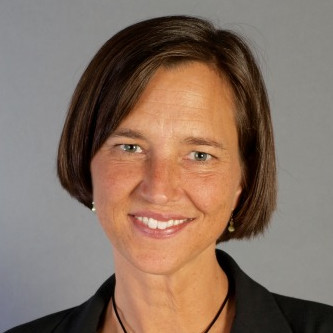 About the author…
Hannah Morgan, Job-Hunt's Social Media Job Search Expert, maximizes her own personal branding and online visibility using social media platforms. She is a job search strategist and founder of CareerSherpa.net. Selected by LinkedIn as a "Top Voice for Job Search and Careers," follow Hannah on LinkedIn. Also, follow and connect with Hannah on Twitter (@careersherpa) and Facebook (Career Sherpa). To read more articles on how to use social media for job search, visit her site: Careersherpa.net.
More about this author…