It is time to make a switch in how you look for a job. Scouring the job boards is 100% reactive.
It requires very little effort and quite frankly, has a small success rate.
Only 18% of company hires came from job boards. This comes from CareerXroads Sources of Hire survey.
When life seems to be spinning out of control, it is usually because we don't feel as if we have any power or control over our situation.
Wouldn't it be nice to feel like you had at least some control over getting hired? YOU DO!
Zero in on Target Employers NOT Jobs
By the time an employer posts a job, you are in line with hundreds of others to pursue that job.
Identifying potential employers enables you to begin to proactively network with employees and hiring managers to learn of job opportunities BEFORE they are posted. If you are the right fit for the company, they may even create a job for you. Networking with companies that COULD have a job for you allows you to stand out.
I know this sounds crazy, but, there are two reasons to do this:
Companies prefer to hire candidates that are referred.
Many of the best jobs never get advertised.
Where Do I Find Out About Companies
There are many resources for identifying companies by industry, location, "best to work for," "top 100," and so on. These are some to get you started:
Search Google for "Top 100" and "Best Employer" lists for your city
Search companies within LinkedIn
Visit Glassdoor.com's Best Places to Work
Check out Fortune's 100 Best Companies to Work For
Get a listing from your local Chamber of Commerce
Ask your local librarian to help you conduct research

ReferenceUSA
Dun & Bradstreet

Ask your college career center for help (no matter when you graduated)
Visit your county's Economic Development agencies sites
Check with local trade associations and professional groups
The Size of Your List
Start with a manageable number – 30 to 50 companies. Then, begin researching and following these companies:
See if they are on LinkedIn and "follow" them.
See if they are on Facebook and Twitter. They may even have a Twitter handle for "Jobs at XYZ." Begin following their activities and learning who works there.
Don't forget to create Google alerts to make sure you keep current on news about the companies.
Visit the "careers" or "employment" page on their website.
Now What?
As you begin to learn more about these companies, you will begin to understand what they need and whether you are a fit with their company culture.
Uncovering information will mean you have to meet with people who work there to learn about their business needs. Some of the best research comes from these conversations.
Companies will be removed and will be added to your list.
Keep your eyes open for competitors, and watch for small companies on the move.
Bottom Line
Creating and using a list of target companies will drive proactive momentum for your job hunt. It will allow you to be more knowledgeable of company trends and hopefully get you insider information which will set you apart from the competition. Plus, you feel you have some control. Even if there are no jobs to apply for, there will always be people inside companies to meet.
More About Proactive Job Search:
---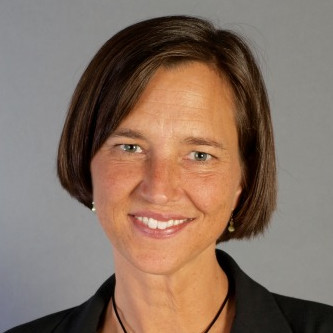 About the author…
Hannah Morgan, Job-Hunt's Social Media Job Search Expert, maximizes her own personal branding and online visibility using social media platforms. She is a job search strategist and founder of CareerSherpa.net. Selected by LinkedIn as a "Top Voice for Job Search and Careers," follow Hannah on LinkedIn. Also, follow and connect with Hannah on Twitter (@careersherpa) and Facebook (Career Sherpa). To read more articles on how to use social media for job search, visit her site: Careersherpa.net.
More about this author…