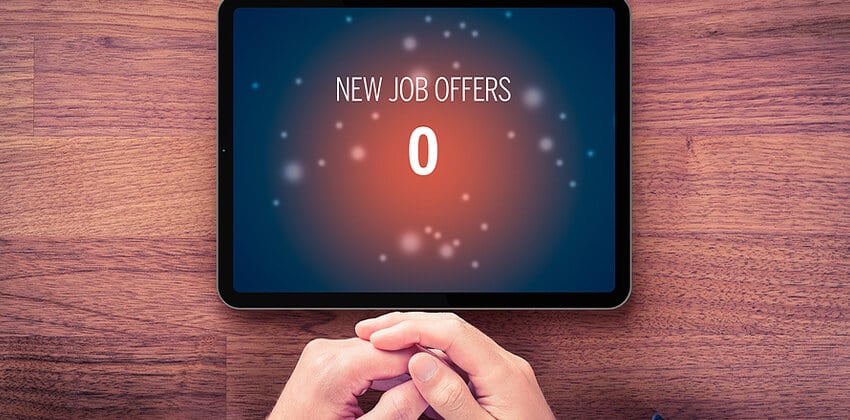 Many job seekers measure their job search productivity by how many resumes they send out for potential jobs, believing that – if they only get their resume to enough potential employers – someone will surely hire them.
In their quest for sending out their daily or weekly quota, however, the quality of the fit of the targeted positions becomes a secondary consideration for the job seekers.
They generally don't consider what happens on the receiving end, and are surprised and discouraged when they get no response!
It's not unusual to hear complaints like… "I've sent my resume to 200 companies, and haven't gotten a single call for an interview!"
They are not alone!
Sending out scores of resumes in the hopes that something has to "stick" eventually is not at all uncommon.
As a result, employers are receiving applicants for open positions in record numbers. Yet very few of the applicants are genuinely qualified. Unfortunately, often they are not even remotely qualified.
When employers consider applicants who are either currently, or have most recently, worked in exactly the same kind of role they are trying to fill compared to someone who has little or no applicable experience, it's not hard to figure out which candidates the employer will call for interviews.
Applying to jobs that are a marginal fit for you, and hoping for a call is a losing strategy.
Simply sending a resume will not work!
So… does that mean you should never apply to jobs if you don't have the exact experience specified? No!
What Does Work
Since you're likely competing with someone who does have the experience, you will have to approach the opportunity with more than a resume.
Diligent networking, referrals, directs contact, and being professionally and pleasantly persistent are critical!
How do you do that?
Use LinkedIn to find people who work for that employer… anyone.
Connecting with someone in another department than you're pursuing is fine. They can point you to someone closer to the position you want.
Ask!
Ask friends who they may know at that employer. Ask people at networking groups. Ask some of your first level LinkedIn connections. Ask!
Call the main number at the company, and ask for the contact you've found.
You don't need a direct phone number if you have a name.
Be prepared.
Prepare a script for yourself to keep your conversation on track without rambling, and create a second script for possibly leaving a voicemail.
Research.
Google to find email addresses at the company, and connect with people directly by email if you can't reach them by phone.
Don't rely on one contact.
Find multiple people, and talk to as many as you can!
It's not always the best qualified person who gets the job. Rather, it's the person who is perceived to be able to be most successful in the role and in the organization.
Personal skills, professionalism, and culture fit are factors that carry a great deal of weight and are best demonstrated through personal contact.
A resume alone gives an employer no reason to call if it doesn't match the position as well as other applicants. A person who has connected with them, shown professionalism, competence, and persistence beyond most applicants they've seen is much more likely to gain interest even if the resume seems to be a marginal fit.
Bottom Line
Don't rely on your resume alone, even when you are a great fit. Reaching out and connecting with an employer directly is likely to improve your results dramatically!
---
About the author…
Harry Urschel has over 25 years experience as an independent recruiter in Minnesota. He currently operates as e-Executives, writes a blog for Job Seekers called The Wise Job Search, and can be found on Twitter as @HarryUrschel and on LinkedIn.