No sane person goes to battle alone. You need a plan and folks who "have your back." And your job search is the same.
Take advantage of the various resources the military offers, like TAP and Yellow Ribbon events.
In addition, here is some more information and supports to ensure you succeed.
"One-Stops"
Most states call their local employment and unemployment services offices One-Stop now because they offer so many services, programs, and referrals. Be sure to also check there for specific services offered veterans.
Federal government programs
There are a wide range of training, education, transition, and career development services offered to veterans by the federal agencies. These include:
If you are interested in continuing to work for Uncle Sam, read the Federal Government Job Search articles for excellent information.
Job Fairs
There are a wide range of job fairs across the country. The most effective ones in terms of your job search are those which have the most employers in your target area.
Job fairs which are focused on a specific field, like finance, or related career, like technical jobs, or are for those with security clearances are most likely to be worth attending if appropriate for you. Employers come to these ready to hire.
This is also true where a specific company puts on a job fair for its own needs — often in conjunction with opening a new operation. If you have the skills they are looking for, they are a good match.
Job fairs which are more general are likely to have fewer targets. You need to check them out carefully to see if they are worth your time. When you see a job fair offered by a community group or for a specific group like women or seniors – check them out in advance. Are there going to be a number of employers you have targeted who are attending, or not?
In attending any job fair, remember to go prepared. This is an interview and you should be appropriately dressed and groomed and ready to discuss your experience and interests. Even if you have registered in advance with your resume, bring plenty of copies with you. And don't forget to network while there with other job seekers as well as the people working the booths and giving talks. You never know who you might meet.
Virtual job fairs can also be useful, but again, you need to ensure that your target employers will be there. Check out Successfully Navigating Job and Career Fairs for more tips and information.
References
I bet you do not think of your references as a part of your job search support system, but they are. You should pick as many past bosses as you can who can talk about your great work, and ask them to be your references.
But do not stop there. As a part of your job search plan, ask each what they see as your strengths. Or ask for ideas on career fields they think you should check out. Once you have a resume, send each a copy of it too. And, when you update it or change your target, send them the updated version.
When you have potential job interviews coming up, send your references a note and tell them a bit about the job. Remind them that you asked them to be a reference, and confirm that they are still willing to do that. Verify that you have their current phone numbers.
This preparation increases the likelihood that your references will be raving about what a top quality person you are and able to give the details that are most relevant to the position. Hiring managers love such references!
College Professors
If you have recently completed a degree or are taking courses for it, make friends with at least one professor in your field. Then you can ask that professor to become a reference. This will boost your educational credentials for the jobs you seek. College professors get a lot of these requests, so be sure you choose one you know well and have asked for this support early.
---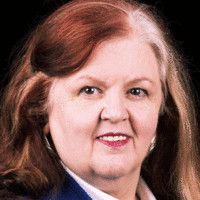 About the author…
Patra Frame has extensive experience in human capital management and career issues in large and small corporations. She is an Air Force vet and charter member of The Women In Military Service for America Memorial. Patra speaks and writes regularly on job search and career issues through her company Strategies for Human Resources (SHRInsight) and PatraFrame.com where she blogs advice for veterans and other job seekers. Watch Patra's ClearedJobs.net job search tips videos on YouTube, and follow her on Twitter @2Patra.
More about this author…