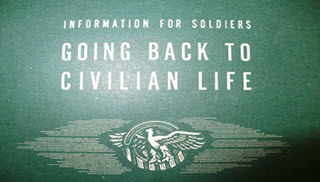 If you have a decade or more military service, returning to the private sector is often more change than you expect.
Month after month I see people who are accomplished pilots, program and project managers, commanders, XO's, deputy X's, First Sergeants — yet who are truly floundering.
Far too many simply are flailing around without having selected a specific next job.
Many hope their ability to learn quickly or variety of experience will convince a company to figure out a great job they can do. Companies do not work like that.
Corporate America expects you to know exactly what you want to do and be able to demonstrate the achievements and skills that show you can do that job.
Many others have unrealistic expectations. For example, senior military retirees do not have the P&L (profit and loss management) experience normally required for program management and executive jobs. Some do not even know what that is or think their financial experience is equivalent. Many senior military no longer have the required depth of professional/technical expertise for the jobs they seek.
Your 3-Step Job Search Action Plan
You've faced important action requirements before, probably in very tense situations. This will not be life threatening, but it will require complete focus.
As usual, to complete your mission, you need a target/goal and a plan of action:
1. Start with a blank sheet of paper.
Take some time to think about who you are, what you are best at, and what interests you.
You probably had this advice in a transition program – and ignored it. So, this time, pay attention!
Find a quiet time and spot and look inward. Write, think, write. Let it lie fallow a day or three. Then, go back and work some more.
Be sure you include intangibles you need from your work
Learning
Respect
New technology
Helping others
Leading
Whatever works for you…
Add those. They are critical.
Once you begin to really understand what you want and what you need to get from your work, you can move forward.
If you cannot do this alone, check out the classic Richard Bolles book "What Color is Your Parachute?" Work through it completely. The exercises will help you focus and better understand the best direction for your career.
2. Research, research, research to find the right job for you.
Once you have finished step one, get all your ideas into one list. You need to validate them and expand them into potential jobs.
Start by talking to people who know you well.
Get their feedback on your strengths.
Ask for ideas based on your interests.
Take all your ideas and start learning about potential jobs. For more information, read Avoid Career/Job Mistakes with Informational Interviews and Top 10 Tips for Successful Informational Interviews.
Start with skills search

One easy way to learn about jobs which might use your skills is by a little online searching.

Pick any major job board (Indeed, CareerBuilder, Monster, etc.) and enter one or two of the skills you want to use into the what/keywords field:

Search on specific skills. Examples: data analysis, training, nonprofit, youth development, housing, cybersecurity.
Ignore location.
Don't pick a pay level.
Don't worry about job titles

You will get back a huge range of job postings. Note the terms used by employers for what you want to do – civilian lingo can be very different from military. And terms change over time, as "MIS" has become "IT." Find what else has changed.

Go through the jobs, and pick out 20-25 which interest you. Bookmark or print these – and review them in detail to select jobs of interest. This gives you a list of possible job titles to explore.

Follow up with job title search

When you think you know which jobs are of most interest, search using only the job titles. Again, ignore location to start.

Do the same with the big search engines – you will learn more about potential career fields this way as you will find interesting articles and research, as well as jobs. Once you have potentially interesting jobs and titles, you can begin to learn more:

Check out what they require
Learn which employers offer them and the different job title variations used by different employers for the same job.
Read up on the future of the job type, and what is going on in the field.

Narrow your choices down to 1-2 specific jobs, and do in-depth research. Here you will learn the keywords you need to use to translate your experience. It is your job to show specific achievements in the civilian terms that demonstrate your value to target employers.

Then identify your target employers

Don't assume that the employers with jobs posted are the only employers who need someone to do that job. Looking through the job postings in your search result, notice which employers are hiring for the job you want. Check them out, and consider adding them to your target employer list. Google their names to find their competitors. Would those be good target employers for you?

Finish with the location search

If you absolutely must live in a specific location, add the location to your search criteria to do this search in that location. Are there plenty of employers there with such jobs? You need a lot of jobs in an area to have a decent career option in that location. Note the employers who are hiring for that you.

If you want to move to an area which does not have a wide range of employers and jobs in the field you seek, you are setting yourself up for failure. In this case, you will need to find a different career path that can be successful in the location or you need to consider other locations.

Unfortunately, it is not uncommon to find people moving first and then struggling for employment and ever more discouraged.
Use these keywords (the right job titles and skills) in your LinkedIn Profile so these employers will find you when they are searching for qualified candidates.
3. Network as if your future depends on it – it does!
Recent studies show that the vast majority of jobs are filled by employee referral (50% or more) rather than by job board or employer career site application (10% or less). So, effective networking is the key to success in your job search.
Be prepared — more details about Employee Referral Programs.
LinkedIn is essential today — like a giant online Rolodex where people can look up former colleagues and find new network contacts. LinkedIn is used by the vast majority of recruiters to find qualified candidates and to vet applicants. So, finish an "All Star" (complete) LinkedIn Profile.
Expand your networking. Start with people you already know from work, professional, or community groups, etc. Former military who have already transitioned are a great resource for what they did right – and mistakes to avoid. Reach out:
Federal contractors you have worked with are a smart resource if you want to move into government contracting roles.
Ask people you know for connections to people in the field.
Follow experts on Twitter, LinkedIn, or via professional publications to learn more.
Your goals are to learn more about both jobs and employers, to enhance your knowledge of the field, and to make connections who can assist you in the process. These are the people who can help you be realistic in your goals as well as guide you into the hidden job market.
Networking is all about human connections. It is not going to some big event and passing out business cards. It is also a two-way street – be open to whatever help you can offer to each connection and you will develop far better contacts.
Check out Networking for Networking Haters and Improve Your Ranking in LinkedIn Searches in 10 Steps for the basics in LinkedIn visibility.
The Bottom Line
I have been in your shoes. I know you have significant value to offer an employer! But you – only you – can figure out what you want next, what you offer an employer that the employer wants, and where you want to work.
Be smart. Be focused. View this as your next "mission" or you will have a long job search.
Be smarter – do your "prep work"! Then, your transition to a civilian career will go very well!
More About Military Transition
---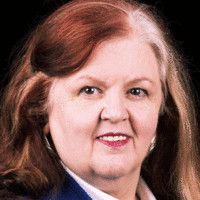 About the author…
Patra Frame has extensive experience in human capital management and career issues in large and small corporations. She is an Air Force vet and charter member of The Women In Military Service for America Memorial. Patra speaks and writes regularly on job search and career issues through her company Strategies for Human Resources (SHRInsight) and PatraFrame.com where she blogs advice for veterans and other job seekers. Watch Patra's ClearedJobs.net job search tips videos on YouTube, and follow her on Twitter @2Patra.
More about this author…