"If a man does his best, what else is there?" –General George C. Patton
Military Culture
As veterans, you lived and worked within a subculture of mainstream America.
You lived and worked on bases and installations: ships, submarines, and tents.  You ate MREs.
Many of you moved a lot (some move every year for 20 years).
You deployed to various worldwide locations to protect our freedoms (leaving behind spouses and children). You shopped in PX/BXs and commissaries, and you frequently saw those you knew at the same medical clinics, schools, places of worship, and restaurants, on bases.
The world becomes small for service members, as you often reconnect in new worldwide locations.
Leaving this culture is difficult for some service members. You are not just leaving a job; you are leaving a whole lifestyle.
Military Language
The military also has its own language. Understanding military acronyms, rank structures, service branches, jargon, and technical requirements is often equated to learning a foreign language.
Even the different service branches use different terminology (for example, a Captain in the Army is a junior officer; and a Captain in the Navy is a very senior officer).
Qualify and Quantify Military Language
I know that as you leave the military (especially if retiring with 20 or more years of service), you are mostly likely more comfortable using military jargon, terms, and acronyms than civilian terms, and often you simply do not know the civilian equivalent.
Certain terms are easy to translate into "corporate speak" –
Translate such words as "commanded" to "supervised" or "directed."
Convert the terms "soldiers," Marines," "sailors," "airmen," or "Coast Guardsmen" to "employees" or "personnel."
Translate junior enlisted to "supervisor" job titles.
Change senior enlisted (E-6 and E-7) to "operations manager" job titles
Translate very senior enlisted (E-8 ad above) to "COO" (Chief Operating Officer) for Master Sergeant and above.
Convert "Lieutenant," "Captain," "Major" or "Lt. Colonel" to "Division Manager" or "Regional Manager."
Translate "Colonel" and above to "VP," "Executive Vice President," "CEO," or any of the other C-level jobs.
Using the employee quantities appropriate for your service, change "Squad" to "8 employees" and "Company" to "150 employees" and "Battalion" to "250 personnel," and so on for other units and assignments.
Try to qualify and quantify accomplishments as often as possible:
"Directed an organization with 250 personnel, supervised 12 department managers, executed an operational budget of $3M, managed assets worth $70M, and significantly reduced a logistical backlog by 87%."
A short quantitative statement is successful in describing years of leadership.
And for more complex translations, try this method:
Strategic Planner, Strategic Planning & Policy Directorate, U.S. Pacific Command, Camp Smith / equivalent to Strategic Planner and Advisor to CEO & VPs regarding multinational issues. Or this: Deputy CIO for Data Management, Joint National Integration Center, Missile Defense Agency, Schriever Air Force Base / equivalent to Executive VP of Data Management / Technology of a large company advising the CIO.
To clarify the appropriate job title for you and other relevant terminology, research job postings using a site like Indeed.com or search through Google for jobs to see the job titles used — and the requirements specified — for the job you want with the employers you want.
Identify Your Skill Sets and Strengths
To make the military terminology translations and identify specific core competencies and skill sets valuable to corporate America, just requires a little digging through your career history. What did you do best? What was most satisfying?
 Example: From Infantry to Logistics Management  
For example, an infantryman once told me that he had been in the Army for 23 years (E-9/Command Sergeant Major), but felt he had no skills or direct value to offer corporate America.
He said he operated tanks, weapons, and dug ditches.
However, after our discussion, we determined that this Command Sergeant Major directly supervised, trained, and evaluated 40 personnel, supporting over 2,000 troops in four countries, with an inventory list of 1,500 line items, and material assets valued at $65M (including large vehicles).
His functional areas of expertise included personnel management, logistics, and operations. As he moved up the ranks, to a level of senior management, he also gained considerable responsibility for strategic planning and tactical application.
This soldier accepted a management position with a major retailer as a logistics expert with oversight supervisory responsibility for several hundred employees, and multiple warehouses in a multi-state area (he doubled his salary, and banked his military retirement pay).
 Example: From Bomb Disposal to Pharmaceutical Sales
In a different example, an Army Major / Bomb Disposal expert, decided to move into pharmaceutical sales (as a Regional Manager) when he retired.
So, we worked together to translate "Bomb Disposal expert" into "sales and marketing."
We identified his leadership skills, ability as a public speaker and briefer when "selling and marketing" new programs to convince management to revise and improve processes, very savvy negotiation abilities, and skill at writing and communicating effectively.
We also focused on his experience in leading large size programs and supervising dozens of personnel while managing multi-million dollar budgets. In the final resume, there is only one line referring to his extensive knowledge as a bomb disposal expert.
Translate Military Experience and Skills to Civilian Equivalents
In each of these examples, we translated not only individual military acronyms and terms, but also career experience and skill sets.
We dug deeply into his career history to identify those experiences and skills not directly related to the career field (perhaps you spent a years as a recruiter, lead the planning for a large event, or trained in IT — you just never know), as well as those skill sets directly related to the career field.
The Bottom Line on Translating Military Experience to Civilian Jobs
Of course, not every troop re-entering the civilian job market is a former Command Sergeant Major or a Major, but the training and responsibility you received in the military stand you in very good stead for the civilian world. You have had much greater responsibility and managed much larger numbers (or values) of people and equipment than the vast majority of civilians your age. And you have been trained to be a leader and manager, focused on achieving a goal, unlike the vast majority of civilians.
More About Military to Civilian Job Search:
---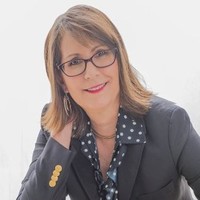 About the author…
Job-Hunt's Job Search Expert for Veterans, Diane Hudson is a military transition job-search strategist and career coach. She designs and composes military conversion resumes and helps position service members for employment in corporate or Federal America. Diane holds eight industry credentials including Certified Leadership & Talent Management Coach and Federal Job Search Trainer & Counselor and owns Career Marketing Techniques.
More about this author…