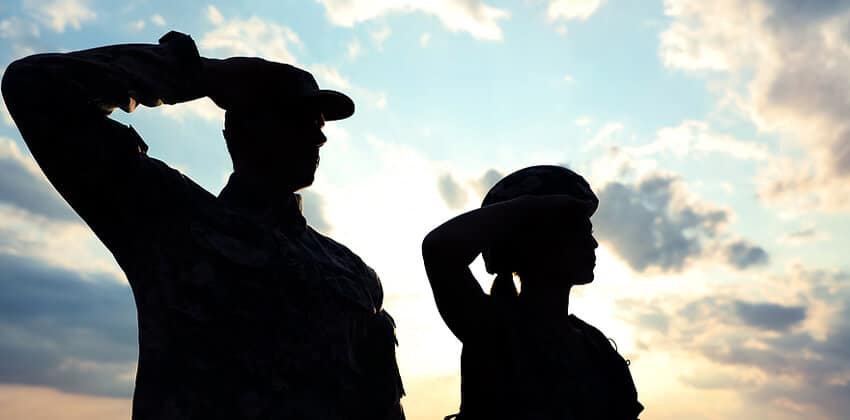 Many companies recognize, recruit, and use the value provided by veterans entering the corporate workforce.
Military-friendly companies value your leadership skills, diversity, commitment, discipline, training, flexibility/adaptability, and your "in-the-trenches/can-do" attitude and work ethic.
A number of companies that recruit veterans also have internal veterans' programs, enabling and encouraging the success of the veterans they have hired. For example, Alphabet (Google's parent company), actively recruiters veterans and military in transition at Google Careers.
Google also provides an outline of their hiring process and tips for getting hired.
For a deeper dive, Google offers a 1-day "inside look" at working for Google for veterans who are MBA students. These take place at Google facilities in New York, Chicago, and LA. Meals are provided but the costs for travel or lodging are not. Details – Google Student Veteran Summit.
Once hired, Google supports an internal networking organization called VetNet for employees who are veterans.
Another Fortune 500 company, Booz Allen Hamilton, has a similar program for veterans, as they value the knowledge, experience, and credentials of veterans.
Military-Friendly Employers
Choosing your target employers is an essential element for a successful mission.
Today, the smartest strategy is to have a list of ten to twenty (or more) target employers. Having these targets makes your job search efforts more effective:
They enable you to network with the "right" people.
They provide you with the "right" words (keywords like job titles and skills) to use in your resumes and LinkedIn Profile.
Today, the benefits of technology include the availability of information about employers (easy to find with Google) and the ability to find and connect with the "right" people through both online and offline networking (LinkedIn is essential).
Federal and DoD Contractors
Government/Department of Defense contractors value and recruit veterans, as oftentimes, the work you performed in the military is directly aligned with the work needed by the contractor. You may even be able to step into the equivalent job, in the same location, you held in the military.
Additionally, many DoD contractors require their employees to hold security clearances. If you have a security clearance when you leave the military, you may want to leverage that credential, and apply for jobs with DoD contractors. If you already have a security clearance, then you are highly desired by many DoD contractors, and your hiring process may even be expedited.
Other Organizations & Industries That Recruit Military
Interest in hiring veterans is not limited to DoD contractors. Many other organizations, companies, and state and local governments are also very interested.
Security & Law Enforcement Organizations
The military defends the homeland against threats from foreign entities. Consequently, as a service member, you are trained in security, anti-terrorism, and force protection, at a minimum. Your skills and knowledge of security may be a benefit to an employer seeking an expert in security operations and / or law enforcement.
However, you do not necessarily have to "walk the beat." Your skills may translate to managing a security operation for any type of company: creating security plans, developing contingency security plans for a company or other organization.
The Federal Government
The US federal government offers veterans' preference points to service members who were awarded a campaign badge or expeditionary medal or were disabled.
Many federal positions align with military occupational specialties, and seeking federal employment can make for a smooth transition from the military.
An honorable discharge is required to qualify for veterans' preference.
Executive Order 13518, Employment of Veterans in the Federal Government, established the Veterans Employment Initiative.
The Initiative is a strategic approach to helping the men and women who have served our country in the military find employment in the Federal Government. The Executive Order states the Federal Government will thereby help lead by example in promoting veterans' employment.
One of the leadership strategies calls on administration officials to "create advocates for veterans' employment within each federal agency." All 24 agencies covered by the order have established a Veterans Employment Program.
Start here to learn if you have hiring preferences: FedsHireVets.gov
Contact the U.S. Department of State Veterans Employment Program at [email protected]
Mil2Fed (Identify federal jobs related to your military occupational specialty)
Here is a short list of the many Federal Agencies that hire veterans:
For details on the current pay scale and other information, see — GSA Pay Tables by location
Intelligence & Intelligence Training Organizations
These types of organizations seek and recruit military, as you are already well trained with hands-on experience in intelligence disciplines. Many of these organizations will be DoD contractors and require a clearance. Check out ClearedJobs.net for jobs requiring clearances.
Communications, Utilities, and Communications-Oriented Companies
Communications and utilities companies recruit veterans to leverage the skills gained in the military specific to communications and utilities. Specialists in network security (also known as cyber security) are in great demand.
Transportation Industry
The transportation industry is seeking veterans to drive trucks and heavy equipment. Take a look at TMC Careers to look for transportation jobs: TMC Transportation.
Companies seeking military experience and discipline
VetJobs.com, GIJobs.com (which publishes an annual list of the top 100 Military Friendly Employers), MilitaryHire.com, and other veteran-specific job boards and information sites provide comprehensive lists of military-friendly companies.
These employers range from transportation, finance, health care, technology, government, retail, security, defense, consumer goods, logistics, to insurance, industrial products and services, business services, and more.
Here is a short list of Top Military-friendly companies:
Deloitte Junior Military Officer Recruiting Program
Union Pacific Railroad
Home Depot
J.B. Hunt Transport Services, Inc.
TriWest Healthcare Alliance
Northrop Grumman Corporation
Sodexo, Inc.
Schneider National
Sears Holdings Corporation
Bank of America
State Farm Insurance Exelon Corporation Financial Services
DynCorp International
Corrections Corporation of America
U-Haul
Brink's U.S.
American Eurocopter
BAE Systems, Inc
Capital One
CarMax
Comcast
National Security Agency (NSA)
PNC Bank
PricewaterhouseCoopers
Sysco Corporation
Wegmans
Leadership & Management
Your military occupational specialty may be very specific, i.e., accountant, engineer, veterinarian, weapons specialist, chemical/biological/nuclear specialist, pilot, or logistics manager. However, you may also have gained many skills sets complimentary to leadership and management roles within varied military-friendly companies. For example:
A submariner (Navy) secured a position with Coca-Cola as a Bottling Plant Manager
A comptroller (Army) accepted a position with Frito Lay as Director, Accounting Division
A military officer accepted a position with Amazon in Logistics
Another military officer accepted a position with Google
An infantry soldier accepted a position as an Operations Manager/Warehousing with Wal-Mart.
Your leadership skills, discipline, and solid work ethic are very desired by many companies, DoD contractors, and the federal government.
Teaching Careers
The DoD's DANTES: Troops to Teachers provides counseling and referral services to military personnel interested in beginning a second career in public education as a teacher. The DANTES Troops to Teachers office will help applicants identify teacher certification requirements, programs leading to certification, and employment opportunities.
Internships
You may also consider internships for veterans, which range from new college graduates to professionals. Internships can be helpful with focusing and further developing transferable skill sets. Some internships pay, others are for experience only. If you need to gain some industry exposure, this may be a great alternative.
Here are some ideas:
Oracle: Focusing on injured veterans, Oracle has developed a comprehensive paid internship program that provides training in IT, technical consulting, finance, HR, sales and marketing.
Google: Google offers a one-day "inside look" at working at Google if you are a veteran moving into business and technology while working on your MBA( the Google Student Veteran Summit mentioned above).
The Aurora Foundation sources funding to support student veteran internships.
Internships.com lists scored of opportunities for internships and many of the participating companies will give preference to veteran applicants.
Locating Other Military-Friendly Employers
To identify military-friendly employers, start with general Google searches, Indeed or Simply Hired searches, and military association searches. You may also look at your alumni associations for mentors or leaders in the industries that are seeking military professionals.
Join groups on LinkedIn specific to military-friendly employers, your alumni, and industries of interest.
Google Jobs for Veterans Searches
Google offers a short cut for veterans. Simply type "jobs for vets" into the Google search bar, and the top of the search results page will contain links to job postings specifically for veterans. Type your MOS into the blue box at the top, and go to a page of jobs related to your MOS and many more search options.
Keyword Searches
To aid in locating companies who hire veterans, you can conduct keyword searches using any combination of these suggestions:
Department of Defense Contractors / DoD
Cleared Jobs
Clearance
Security
Cyber security
Law Enforcement
Intelligence
Anti-terrorism
Homeland Security
Communications
Internships
Veteran Friendly Employers
Government Jobs
USAJOBS.GOV
Force Protection
Logistics
Operations Management
Any keywords specific to your occupational specialty (engineering, health care, human resources / human capital, operations management, clergy, accounting, maintenance, transportation, etc.)
[Related: How to Find Jobs Using Google, The Ground Rules for Google Search, and The Best 25 Keywords for Your Job Search.]
Bottom Line on Veteran Friendly and Military Friendly Employers
There is a growing appreciation in the civilian world of the value of military-trained employees and executives. The employers and resources listed above are just a starting point.
More About Successful Veterans Job Search
---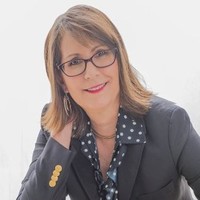 About the author…
Job-Hunt's Job Search Expert for Veterans, Diane Hudson is a military transition job-search strategist and career coach. She designs and composes military conversion resumes and helps position service members for employment in corporate or Federal America. Diane holds eight industry credentials including Certified Leadership & Talent Management Coach and Federal Job Search Trainer & Counselor and owns Career Marketing Techniques.
More about this author…