As a service member you are most likely very busy and engaged in your job.
You are dedicated and disciplined.
You are serving your country.
It is very important to plan an exit strategy from the military to corporate America.
Make Your Exit Plan.
Even if you are deployed or living in a foreign country, it is important to plan for your next career.
You should start that strategy some 12-24 months in advance of your separation.
If you take charge of your career search campaign in advance, you will effectively remove some of the stress and challenges of making the transition.
My military clients (from enlisted to senior officer) have described leaving the military with great trepidation and diverse comments of uncertainty:
"I feel as though I am standing on the edge of a precipice…not knowing what to do next."
"I am not sure how to navigate the next course in my career."
"I do not know what I want to be when I grow up."
"I can do anything, a jack of all trades—just write me a generic resume."
"If I can get into the interview, I can talk my way into a job."
"I have never interviewed before or negotiated salary."
"Why do I need a resume or a cover letter?"
"I am very concerned about what value I have to offer a new employer."
And more…
These comments further validate the importance of creating a detailed exit strategy and workable schedule to prepare to leave the military and seek new employment.
Sample Schedule
12-24 months:
Draft a plan, and list initial goals for retirement and after retirement.
Consider the following:
Where do you want to live?
What industry do you want to work in?
What is your dream job?
Which employers are your dream employers?
Do you need to obtain additional education or credentials before you leave military service to align with corporate requirements in your industry?
What are your salary requirements?
Will you take time off between military service and your new job (how much terminal leave do you have available)?
When will you be available to start a new job?
As you prepare your goals list, conduct research online, and look at job titles your target employers use for the job you want next.
Use the career/jobs portal of your target employers. If you don't have target employers yet, search major or appropriate niche job boards to get started.
Or, work with a career coach to help you identify potential jobs and industries of interest, and create a list of desired careers.
Prepare to build your LinkedIn Profile and design your resume and collateral career search documents:
Register on LinkedIn and begin building your LinkedIn Profile, connecting with people you know from your service, schools, neighbors, and families.
Prepare a lengthy chronological history of your military employment including awards, training, education, clearances, licenses, languages, speaking engagements, publications, other skills, and major accomplishments/projects.
Maintain a journal of accomplishments from this day forward.
Draft a "master" resume, networking letter, and list of references. [More: Create a Master Resume.]
Make a list of supervisor's names and phone numbers for your most recent jobs and a list of 5-7 references including name, address, phone, and email. Contact former supervisors and references you may have lost touch with, and obtain their current contact information.
Join community associations and online professional and social networks, i.e., LinkedIn.com (post your Profile on LinkedIn, and let your network know that you are soon retiring), The Military Officers Association, The Retired Enlisted Association, and many others.
Bookmark your favorite employment and networking sites including major and niche job boards.
Prepare your "Tell Me About Yourself" response – your 30-60 second infomercial that really explains your value proposition to a potential employer — you will use this response for networking, as an ice breaker at interviews, and in many other situations during your career search campaign.
Contact the Chamber of Commerce for the city/area you want to move to – and monitor community activities and job trends.
Subscribe to online job board job alerts or other sources of information, i.e., Government Executive newsletters.
Join LinkedIn Groups appropriate for your professional goals.
Complete your LinkedIn Profile at least 12 months before you transition, but do NOT activate your free one-year Premium LinkedIn account until you are 3 months from launching your job search (after terminal leave, etc.).
Your spouse will also qualify for the free Premium account.
5-12 Months:
Start Plans into Motion
Conduct company-specific research of your target employers. Narrow industries and companies of interest. Download and collect position descriptions to help focus your LinkedIn Profile and your resume.
Contact influentials and leads and request informational interviews (if you are deployed or living overseas, you can use email and ask the point of contact to respond in writing). Ask them if they will connect with you on LinkedIn.
Expand your LinkedIn Network to include people who work for your target employers, particularly in your target field
Ask for written references and endorsements for your LinkedIn Profile. Offer the same to your colleagues who are leaving or have already transitioned.
Draft and circulate a networking letter indicating a timeframe when you are available for employment.
Open accounts with job boards and keep a detailed list of passwords.
Further refine your resume. Prepare electronic version resumes, and compose cover letters.
Research recruiters and send recruiter letters with resumes indicating type of industry, salary, location, availability, and job title.
Prepare your image, i.e., prepare for interview and dressing for success. Purchase interviewing attire as needed, i.e., new suits, shirts, ties, shoes, briefcase, etc.
Send letters to references reminding them they may be contacted when you start seeking employment.
Attend a military transition program offered on your base or installation to learn about resume development, job search, and retirement benefits (ACAP, TAP or other).
Become more active (and visible) on LinkedIn. Connect with at least 200 other LinkedIn members.
1-5 Months:
Launch
Build your LinkedIn network to at least 300 members (more are better!).
When you are 3 months or less from launching your civilian job search, activate your free one-year premium LinkedIn membership.
Set resume circulation goals.
Change your voice mail message to a professional recording.
Become more active (and visible) on LinkedIn, aim to 300 to 500+ connections.
Construct very specific resumes highlighting your value proposition and brand using industry keywords and rich accomplishments. Apply for specific positions of interest.
Prepare and post federal resumes, if seeking federal employment.
Post resumes on major job boards and niche job boards.
Accept all interviews.
Prepare PowerPoint presentations as needed for interviews.
Organize your telephone pre-screening interview file and maintain logs of interviews and job announcements.
Continue to accept informational interviews.
Learn to negotiate salary.
Meet and greet whenever possible.
Learn to think corporate, speak corporate, and change your mindset from military as you make the transition.
Accept new position.
Put your best foot forward on the new job!
Just as you plan in the military for any operation or deployment, you must plan diligently to seek and land a new career. The better prepared you are to make the transition to your encore career outside the military, the smoother the move.
The Bottom Line on Military Career Transitioning
Your military training, skill development, and overall experience is a tremendous asset to potential employers — but you must learn to package those experiences, set and map a course to seek new employment, which includes focusing your career search and mapping a strategy, and planning in advance of your retirement date.
More About Successful Veterans' Job Search:
---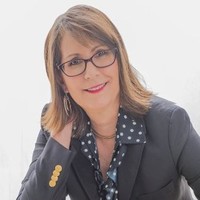 About the author…
Job-Hunt's Job Search Expert for Veterans, Diane Hudson is a military transition job-search strategist and career coach. She designs and composes military conversion resumes and helps position service members for employment in corporate or Federal America. Diane holds eight industry credentials including Certified Leadership & Talent Management Coach and Federal Job Search Trainer & Counselor and owns Career Marketing Techniques.
More about this author…