CONUS job search from an OCONUS duty station can be complicated.
Even preparing to retire from an overseas assignment can be challenging — you have to decide where to live and how to secure employment, while living across the globe.
Social media can be leveraged to facilitate networking opportunities before you return to America, even if you are stationed on a ship or in some remote location.
Social Media Is Critical Now
Appropriate use of social media is necessary for a successful job search — in most fields — today. Poor use of social media (rants and nastiness, bad grammar and spelling) is deadly for a job search.
But, avoiding social media may be a sign that you are out-of-date with how business (and society) operate today.
  LinkedIn.com  

LinkedIn is the essential professional network today. It is not optional for most professions and most employers. With 90%+ of recruiters Googling job applicants, you need to have your career story visible in a respected, public venue. And that, right now, is LinkedIn.

Many recruiters use LinkedIn.com as their primary resource for finding qualified candidates so the correct use of appropriate keywords for you is essential.

LinkedIn offers FREE LinkedIn Premium accounts for one-year to military members in transition, veterans, and spouses (after a PCS or retirement/transition of the member). Don't waste this benefit until your Profile is complete, and you are less than 6 months from transition.
A solid LinkedIn profile provides the required "social proof" of who you are and what you have done. For professional visibility, LinkedIn is an excellent place to meet people, to network, and to make yourself professionally visible.

LinkedIn Updates provide opportunities to find and share information and ideas, to start and contribute to discussions, and to make your personal brand visible, when used purposefully.

[More: LinkedIn SEO, How Transitioning Military Can Maximize Their LinkedIn Profiles and Personal Branding with LinkedIn.]

  Facebook.com  

The largest social network in the world is very popular and visible everywhere (this is good and bad). Employers use Facebook to get a sense of a job candidate's personality.

This means so be very careful about what you post and share. [See Job-Hunt's Guide to Facebook for Job Search.]

  Twitter.com  

Twitter is a very fast moving comment network using only 280 characters to express a message. Many employers tweet about their new job postings and post their latest news through their Twitter feed. [See Job-Hunt's Guide to Twitter for Job Search.]
Easy Long-Distance Preparation
Leveraging social media can pre-position your profile with potential recruiters and for future employment, long before you exit the military. A "complete" LinkedIn Profile appears more often in both LinkedIn and Google search results more often than an incomplete one (LinkedIn provides a status indicator).
A complete LinkedIn profile provides more credibility than an incomplete one, and getting started before you hit the job market gives you the opportunity to be sure your profile is ready when you need it.
Be sure to include non-DoD contact information in your LinkedIn Profile so that recruiters can contact you.
By posting your profile and becoming active on LinkedIn long before you exit the military, your name will most likely emerge on a Google search.
Recruiters often perform Google searches when they are ready to check references before they offer employment. They are looking to see if they see any "digital dirt" (so, refrain from posting unflattering pictures or regaling unflattering tales).
They are looking for positive, active on-line involvement. If the job candidate is participating intelligently on LinkedIn, for example, Google will capture and display those results, too.
Once you have reconnected with people via these media, you can conduct additional networking via email while you are deployed or living abroad.
Other Online Resources
Creating your profile and developing an online presence is only part of the online job search strategy. You may also consider posting your resume on major or niche job boards; or using these job boards for research to target specific companies and industries of interest. You can also post your resumes onto specific company website employment links.
Take advantage of the TAP program training and counselling before you leave.
Finally, you can search for jobs and relocation resources by visiting the Chamber of Commerce and other community and professional websites in the state or city you are targeting to live in when you return to America.
The Bottom Line
Actively, but carefully, participate in social media to establish the important personal visibility you'll need when you are fully involved in a civilian job search. If you have limited time and access, focus on building a solid profile on one venue – LinkedIn – that will have the biggest payoff for you, being very careful not to reveal anything classified or tactical in nature.
For more information about leveraging social media (LinkedIn, Twitter, etc.) for your civilian job search, check out the articles in Job-Hunt's section.
More Information About Veterans' Job Search
---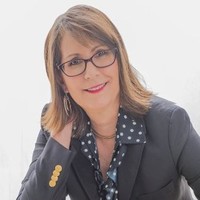 About the author…
Job-Hunt's Job Search Expert for Veterans, Diane Hudson is a military transition job-search strategist and career coach. She designs and composes military conversion resumes and helps position service members for employment in corporate or Federal America. Diane holds eight industry credentials including Certified Leadership & Talent Management Coach and Federal Job Search Trainer & Counselor and owns Career Marketing Techniques.
More about this author…