You may be asked to complete a job application, even though you have submitted a resume and already completed the interview process.
Or you may be asked to complete a job application before you attend your first interview with a certain company.
Many job seekers do not appreciate having to fill out job applications—especially when the information required is already on the resume.
Job Application
A job application is an "official document" required by human resources covering career and educational history. It will be maintained in your personnel employment file permanently if you are selected for employment with a company.
The application usually includes a statement of faith / an oath that the information you provided on the application is true and accurate to the best of your knowledge, including your signature.
These documents can also be used in a court of law, with your signature and oath. Some applications will ask additional information, i.e., birth date, social security number, and inquire about a criminal past.
Job applications usually require full employment dates (month, day, and year that you started a position and ended a position); it may request the name of previous supervisors or the company name and address, so they can contact the HR office to verify your employment; salary history or salary requirements; and specifics regarding education including GPA and semester and quarter hours in a certain subject.
The job application is chronological and may or may not include additional information like training and special skills. Typically, this document will be one or two pages and the entries are very small—so you have to write small and only summarize the information from your resume for job duties, skills, or profile.
More: 10 Best Job Application Tips
Create an Application-Like Resume
I recommend that you prepare an "application-like" resume, in addition to your two-page presentation resume, which includes all of the "extra" information that might be required on an application.
For example, if your resume has employment dates using only years (which is acceptable), then your "application-like" resume should include full dates of employment with day and month, starting and ending salaries, and so forth.
This document is "for your eyes only" – but will serve as an excellent resource when you are completing a job application. Carry it with you to job interviews, and simply extract the information from your "application-like" document to the official application. Or copy and paste the information into online applications.
Resume
Your resume is your letter of introduction, networking document, and career history summary to date. This document is used for networking with recruiters, and to apply for jobs online or via the mail.
Your resume does not have specific requirements like an application, i.e., it does not require an oath statement, and the content can be presented as a chronology or in a functional format or a combination of the two.
Interestingly, the information you provide on a resume is often compared with information provided on a job application—which means the two documents should come very close to matching for critical information.
For example, if on a resume you say, Military Service: 1998 – 2015; then the entry on your application should say: US Army 12/10/1998 to 01/01/2015.
If you indicate a BA degree on your resume with a completion date (or not yet completed); your application should indicate "to present" or "not yet completed," or the actual completion date.
Military Specifics
If you held 10 jobs in 20 years—a new job every two years, then it will be difficult to complete a job application if there are only four or six job entry blocks (and to further complicate dates, you may have a time of deployment to a different location for several months or years, while still attached to your assignment location).
Definitely indicate your full term of service, "01/01/1989 to present" and then separate out your first two or three most recent positions. Write your military title, i.e., Chemical Operations Specialist (E-7); and equivalent translation, "Chemical Operations Manager." These two terms should also be on your resume.
Translate Military Terms
Translate military rank, jargon, and acronyms on the application, just as you would on the resume, i.e., translate MOS 63E30 / M1 ABRAMS Tank System Repairer to Automotive Mechanic Team Lead; or CWO4 (Chief Warrant Officer 4) to Senior Operations Supervisor / Pilot.
Use your military history / Verification of Military Experience and Training (VMET) document or DD214 (official separation or retirement document) to gather exact dates of employment, training, awards, education, clearances, and other requirements needed for a job application.
Make the Transition as Easy as Possible
Completing job applications is just a part of the job search, and you may potentially complete dozens of applications, if you post your resume to specific company websites. So, keep your "application-like" resume handy to speed the process.
As you begin to complete your first few applications, jot down information requests from each application that you may have not seen before, and add the information to your comprehensive "application-like" resume.
---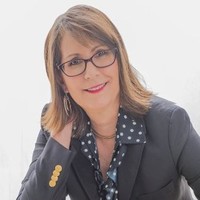 About the author…
Job-Hunt's Job Search Expert for Veterans, Diane Hudson is a military transition job-search strategist and career coach. She designs and composes military conversion resumes and helps position service members for employment in corporate or Federal America. Diane holds eight industry credentials including Certified Leadership & Talent Management Coach and Federal Job Search Trainer & Counselor and owns Career Marketing Techniques.
More about this author…