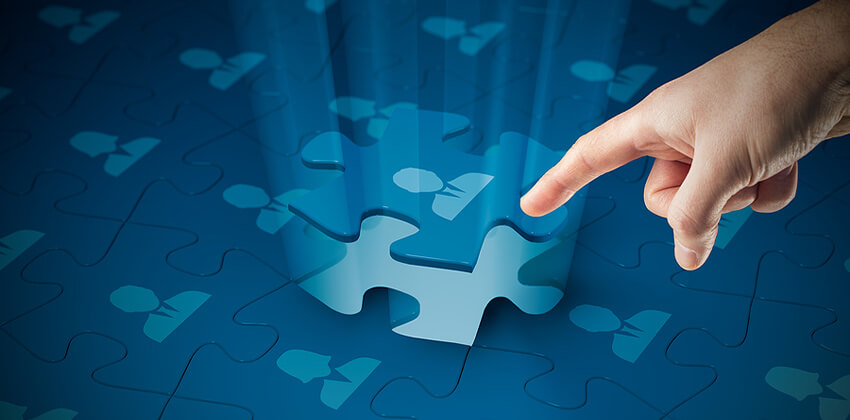 Preparing a high-quality application for a Federal position can take from several hours to a few days. So, before investing the time required to create an effective application, make the effort to determine if you are fully qualified before you apply.
Should You Apply?
Generally, your time will be best invested if you limit yourself to positions for which you can make a strong case for each requirement listed in the posting (more below).
At the top of each job announcement on the US Federal Government's main job board, USAJOBS.gov, you will see a "Duties" tab, along with a "Qualifications and Evaluations" tab. Read through these two sections very carefully.
Dissect the Job Announcement
I recommend that you dissect each job announcement that interests you to see if it is worth the time investment required to apply:
1. Copy and paste the Duties section into a Word (or other word processing program) file.
2. Also copy and paste the Qualifications section into your new file.
3. Break the sections up into sentences or a list of bullet points.
4. Analyze each sentence and the verbiage carefully to determine if you have experience in performing the duties and can perform the duties well.
Sometimes an applicant will lack the experience for every single item specified, but if you can draw a parallel to most of them on your resume, then you will probably qualify for the job.
Carefully Read and Evaluate the Sections Requiring Narrative Statements
Another method you can use to determine if you are qualified is to carefully examine the Knowledge, Skills, and Abilities (KSAs) section, the Technical Qualifications (TQ) section, or any other essays sections that might be included in the online questionnaire. Those sections usually require responses in the form of "narrative statements."
For example…
Let's use the scenario of someone applying for a Program Manager position as an example of how the process works, but you can use this same evaluation process for any position listed on USAJOBS.gov.
In this example, let's assume that:
The person has worked for three years as a Program Manager and performed well above average.
The person just found an interesting, local program manager position listed on USAJOBS.gov.
The person meets the job announcement's requirement to have one year of specialized experience at the next lower qualifying pay band or equivalent grade under the General Schedule or other pay system.
These are the narrative requirements specified in the job announcement:
Position: Program Manager
Requirements
Ability to plan, organize, and direct team-task force efforts across organizational lines.
Knowledge of management issues and programs.
Skill in resolving broad, complex, and unanticipated issues.
Ability to provide program management advice in support of meeting plans, goals, and objectives of major projects.
In this person's application narrative section, he or she will need to demonstrate through past experience, duties, and accomplishments, that they can – and will – excel at the postition.
Narratives – KSAs, TQs, DQs, ECQs
The "Narratives" are an extremely important part of the Federal application process. Narrative statements include:
Knowledge, Skills, & Abilities (KSAs)
Technical Qualifications (TQs)
Desired Qualifications (DQs)
Executive Core Qualifications (ECQs), part of the application process for senior executive positions
Federal hiring officials will decide whether or not to interview you based on the narrative statements you submit with your application.
A narrative is one or two pages of information that demonstrates your related experience. This experience should also be demonstrated on the Federal resume so the reader can draw a parallel between the resume and the narrative.
Note: Narrative requirements are usually listed under the "Qualifications and Evaluations" tab, but sometimes you may find them included in the "How to Apply" section – an important reason to read the whole job posting very carefully.
Your application will need to include thoughtful narratives that succinctly, yet comprehensively, describe your range of capabilities, how you acquired those abilities, your relevant education and training, and how you have used those abilities in prior employment.
If you are unable to prepare a high-quality statement for each narrative requirement, it may be in your best interest to find another announcement that is a better fit with your skill set.
How to Write Your Narratives
To write a high-quality narrative statement:
Restate the narrative requirement.
Summarize your skills that demonstrate that you meet the content in the narrative statement.
Describe a specific situation in which you applied these skills, specifically:

The context and setting in which you put those skills to use.
The challenges you encountered
The actions you took to overcome those challenges.
The specific results due to your efforts. How was the organization impacted: Did you help save any money? Fix a problem? Streamline procedures? Win an award?
Prepare a detailed outline for each narrative requirement BEFORE you decide to apply for the position. If you are confident that you can craft a strong narrative statement for each requirement, you should apply for the job!
What if I qualify in all but one of the narrative requirements?
This is a common situation – meeting all but one of the requirements. Should you apply? A careful look at the wording in the narrative requirement is in order here.
For a Federal job, you will need to make a compelling case, on paper (and/or electronically), that you can perform in each of these skill sets.
Continuing with our example (above), let's assume that our job seeker's Program Management experience has not included one of the requirements – organizing a task force or other team efforts across organizational lines.
However, reading this vacancy's requirements very carefully, we see that the agency is looking for someone with an "ability" to direct these efforts, not experience in directing such efforts.
So, our job seeker should carefully consider whether his or her work, academic, or other experience includes any examples that would demonstrate their ability to perform in this regard, even though they have no specific experience. For example:
Perhaps he or she directed a major project in a volunteer capacity that involved coordinating many members from different parts of the organization.
Or, perhaps he or she coordinated a major project within their organization, but the level of complexity and the size of the organization made it comparable to a project involving other organizations.
Our job seeker may be able to develop a strong case, and write a strong narrative, demonstrating that he or she is fully competent and capable of performing in this capacity, without having had the opportunity to do so in the past.
How Federal hiring officials will view a lack of experience in this one area will depend, in part, on your strength in other areas, as well as the overall quality of your entire application package. If it is a job that you strongly desire, it would probably be worth your time and effort to apply.
Bottom Line
Before you decide whether to apply for that next Federal job, make the effort up front to read the announcement thoroughly, consider if your knowledge, skills, abilities, and accomplishments are a good match. Then, determine if you have enough experience to write at least one page for each narrative. If you follow this proactive approach, your job search is sure to yield more effective results.
---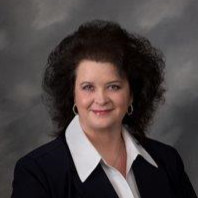 About the author…
Job-Hunt's Federal Job Search Expert, Camille Carboneau Roberts, established CC Career Services in 1989 to provide total career management services to help clients land jobs faster. Expert services include federal resumes, private sector resumes, military-to-federal resumes, and social media resumes and profiles. Contact Camille via email at [email protected], through LinkedIn, Twitter (@CamilleRoberts), or Facebook (CC Career Services).
More about this author…