Recent college graduates and current students: Have you considered working in Federal Government?
How would you like to work at NASA, Homeland Security, or overseas? Employing about four million people, the Federal Government is an excellent employer for recent graduates.
Uncle Sam hires employees in just about every career field.
Chances are, there is a federal job waiting for you. USAJOBS.gov is the Federal Government's career website. It lists most available job opportunities and includes an online resume builder tool for submitting applications.
USAJOBS launched the Pathways Program to help recent graduates, as well as current students, join the Federal service.
What Exactly Is the Pathways Program?
The Pathways Program offers several paths to help graduates from high school through post-graduate school pursue Federal employment. Participants will find meaningful training and career development opportunities.
There are several tracks, depending on where you are:
Internships

The internship program is for students currently enrolled in a wide variety of educational institutions, from high school to graduate level. Paid opportunities are available to work in agencies and explore Federal careers while still in school. To be eligible, you must be enrolled at least half-time in a high school/GED, vocational, technical, undergraduate, graduate, or professional program. [Check the resource for Students and Recent Graduates (next) to find more information.]

Students and Recent Graduates

The Recent Graduates program is for those who have recently graduated from qualifying educational institutions or programs and are looking for career development programs. Applicants must apply within two years of degree or certification completion. [More information about the Recent Graduates Program.]

Presidential Management Fellows Program

The President Management Fellows Program is the Federal government's premier leadership development program for advanced degree candidates. The program is for individuals who have received a qualifying graduate or professional degree within the preceding two years, or who expect to complete a qualifying advanced degree by August 31 of the academic year within the identified eligibility window. [More information about the Presidential Management Fellows Program.]
What jobs are available for someone with my academic background?
Many recent graduates are not sure which types of jobs are available for those in their fields of study. USAJOBS has prepared a list of Federal occupations by college major.
For example, if you have a degree in Nutrition, you might pursue a career as a Dietitian, Food Technologist, or Nutritionist.
Graduates with degrees in English or Literature have opportunities as Editorial Assistants, Program Analysts, and Public Affairs Specialists, among many others.
Spend some time reviewing this useful information to help you narrow down your options.
Where can I find a list of entry level jobs in the Federal Government?
Visit the Pathways Program page of the USAJOBS website. Look for the blue Find Recent Graduate Jobs button, and click it to begin your search. Visit often to look for entry-level positions for which you are well-suited.
This is the place to start if you are hoping to launch a career in the Federal Government as a recent graduate.
How do I apply through USAJOBS?
Applying for positions through USAJOBS is a bit more of an art than a science. The process can be intimidating, but there are many resources to guide you. Creating a strong resume is the first step. USAJOBS requires you to use a resume builder tool to create a resume. This will yield a uniform resume that will provide all of the information required by government agencies. You can create several different resumes, targeted for different positions.
When you select a position to apply to, be sure to read the "How to Apply" section of the job announcement very carefully and follow the instructions word for word.
Who do I know in the Federal Government?
Whether you are a recent graduate or mid-career professional, anyone looking for a job needs to invest significant time in networking. Who do you know with a Federal job that can offer information and advice? Introduce you to people? Help you make connections? Make a list of people who may be able to assist with your job search and create a concrete plan to contact each and every one.
Bottom Line
The Federal government is an ideal employer for recent graduates, offering jobs in many different disciplines. While the application process is generally more time-intensive than the private sector, do not be intimidated. Make use of the many excellent tools available to learn about openings for entry-level Federal jobs, prepare an impactful resume, build and submit your resume online, and interview with potential employers. Best of luck to you!
---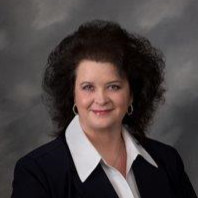 About the author…
Job-Hunt's Federal Job Search Expert, Camille Carboneau Roberts, established CC Career Services in 1989 to provide total career management services to help clients land jobs faster. Expert services include federal resumes, private sector resumes, military-to-federal resumes, and social media resumes and profiles. Contact Camille via email at [email protected], through LinkedIn, Twitter (@CamilleRoberts), or Facebook (CC Career Services).
More about this author…