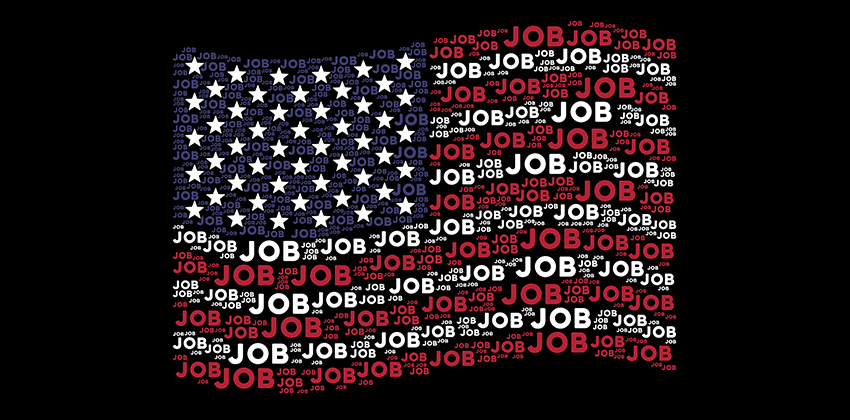 The federal government fills nearly 90,000 jobs each year — not counting the military or US Postal Service.
Many people believe applying for a federal job is a difficult and complicated process, but it is actually very achievable.
The search process for federal government jobs can last about 6-18 months, which can be lengthy for many people.
But most find it is worth the effort and the wait — federal government jobs include healthcare, vacation and sick time, life insurance, pensions, training, and other benefits.
To be successful, you must apply only for jobs for which you are truly qualified by using a targeted federal-style resume, and, of course, you must also be patient.
Do not pay a third party to provide access to the "hidden" federal government job market. Usually these "services" just link you back to USAJOBS.
For the vast majority of federal positions, you must be a US citizen. Green card holders are not typically eligible to apply for federal jobs.
Understand the Civilian vs. Federal Job Search Process
There are many similarities to applying for a federal job and a position in the private sector such as:
Having the right experience and using the right keywords for the job you are applying for.
Highlighting your achievements or accomplishments (how you added value to your employers).
Quantifying your accomplishments using metrics or numbers to provide context (think about how many people you supervise, the number of reports per month, the dollar size of your budget, etc.).
However, important differences exist, too, like:
The amount of information required about job candidates.
The use of occupational questionnaires.
The benefit of veterans' preference.
A federal resume is usually longer than a civilian resume — 4 to 6 pages is not uncommon or unexpected.
The vast majority of job announcements are posted on one website: USAJOBS.gov.
A job posting is called a "job announcement" or "vacancy" in the federal government space.
Types of Federal Government Jobs
Federal government jobs are divided into 3 categories:
1. The Competitive Service.
This service is the largest federal service and typically what comes to mind when people think of government jobs. Jobs for this service are the focus of the process described below.
2. The Excepted Service.
This service is for positions outside the "traditional" government jobs which can include positions in the intelligence agencies or other authorized agencies.
3. The Senior Executive Service (a.k.a. "SES")
These are the executive level of our government, just below the top Presidential appointees. This is the smallest service with only about 8,000 members nationwide.
The United States Postal Service (USPS) is a major employer which fills jobs outside of the typical federal process. Access those jobs through USPS Careers. USPS also offers special consideration for veterans.
More: Working in Government: Pros, Cons, and Types of Jobs
How Do Federal Salaries Work?
Most federal agencies use the General Schedule (GS) pay system, but note that there are other pay systems in the government as well. It can be difficult to tell where you might fit if you are unfamiliar with the various grades.
In essence, GS grades 5 to 11 are considered relatively entry-level level; grade 12 and 13 are mid-level; and grades 14 and 15 are senior level. Positions in the Senior Executive Service (SES) are at the executive level.
Instead of focusing on the grades and trying to figure out if you're qualified, focus on the experience required (especially the specialized experience); if you have what the job announcement is asking for, then you should apply. Let the agency Human Resources (HR) office determine whether you meet the grade requirements.
If selected, most agencies will start you are the lower end of the grade's pay band. However, if you are offered a job, salary is negotiable but recognize that agencies have many choices of applicants so they may not be open to your counter salary offer.
8 Steps to Land Your US Federal Government Job
This is the hiring process used to fill the majority of federal government jobs, those in the competitive service.
1. Create your USAJOBS account (applicants MUST apply through USAJOBS.gov)
If you don't already have a USAJOBS account (USAJOBS.gov), create one. You must have complete a profile to apply to any job on USAJOBS. Because this will be used for all job applications, it is important to be accurate and thorough.
With a USAJOBS account and profile you can:
Save jobs that interest you to review or apply later.
Set up and save automated job searches.
Upload your resume files, or use the USAJOBS resume builder to create one. USAJOBS allows you to store up to 5 resumes in the system.
Upload and save required documents.
Apply to job announcements posted on USAJOBS.
Review and track your application status.
On any given day, USAJOBS includes as many as 10,000 job announcements. Announcements are posted daily, so it is important that you look at USAJOBS frequently.
2. Search for the right federal jobs.
USAJOBS uses your profile information to improve your job search results, so it is better to create an account before searching and, also, to search while signed in to USAJOBS. However, you can also search without having an account.
Available jobs can be searched by typing in a keyword or location and can be further narrowed by pay grade, salary, job series, agency, and more.
3. Review the Job/Vacancy Announcement
After finding a job you are interested in, review the announcement to see if you are eligible and meet the qualifications. Read the entire "vacancy announcement," including the occupational questionnaire, before starting your application.
Keep in mind that for each job, there are specific qualifications each applicant must meet.
Read the Who May Apply section to determine whether you are eligible to apply for the job.In most cases, if you are not a veteran and have never worked for the federal government before, you should only apply for positions open to U.S. Citizens or "all sources."
Read the Qualifications section to see if you meet the required job qualifications.If you have the requisite experience, you should apply. Although you may qualify for some jobs based on your degree(s), the government typically values specific work experience over education. If you have both education and experience, apply based on your experience.
There are some jobs (accountants, engineers, social workers, contract specialists, and more) that require either a degree or a certain number of college credit hours; the job announcement will spell this out, when education is required.
NOTE: DO NOT APPLY unless you have the required education.
4. Sign up for daily emails when you find a (job title, agency, location) that you prefer.
As mentioned above, after entering certain job criteria, USAJOBS will automatically look for jobs that match your desired criteria. You can then request that USAJOBS email you the search results daily, weekly, or monthly.
Request daily updates for faster, more effective information.
Since some jobs are only posted for a short period (as little as one week), the frequency can make a difference. Because many job announcements are only available to receive applications for as few as 3 days, it is important that you check USAJOBS on a daily basis so that you do not miss an opportunity.
Late applications are not accepted, regardless of reason.
Do not read anything into the fact that a job announcement is only open for applications for a few days. Given the number of applications received for each posting, federal HR offices are trying to limit the number of applicants.
5. Apply immediately, but very carefully.
Competition is stiff, so apply immediately when you find a position that you are qualified for. Don't waste your time applying if you don't meet the requirements.
Read the How to Apply section of the job announcement before starting your application so that you are fully prepared to respond completely. This section tells you what is required to apply, including any required documents. To have your application considered, be sure to meet each of the requirements specified.
After you begin the application (and your resume and documents are uploaded and complete), the system will take you from USAJOBS to the agency online application system.
Then, you may be required to complete other agency-specific required steps such as:
Providing more personal information.
Providing additional documentation.
Answering eligibility questions.
Completing an occupational questionnaire. Tip: look for a preview of the questions under the Qualifications OR Required documents section before you begin so that you can ensure your resume content supports your answers to the questions.
The time it takes to apply varies and depends on the job and the agency's requirements. Allow yourself at least an hour, maybe a little longer if you are new to the process.
After submitting your application, go back to the Application section of your USAJOBS account and verify that your application is indicated as received by the agency. The application status field should display "received" if the application submitted correctly.
Note: The agency may take a few hours to update the application status. Sometimes, the resume and other documents have to complete a virus scan or similar security check before they show as "received" on USAJOBS.
References are not generally required. If you included references in your application, it is unlikely that they will be checked before you are interviewed.
6. Check to see if you have been "referred."
Once the job announcement is closed, the hiring agency will review your application.
Applicants typically will then be placed into qualification categories:
Qualified
Highly qualified
Best qualified
These quality categories can be thought of as bronze, silver, and gold.
When your application has been put into a qualification category, the hiring agency may update your application status to "reviewed," but not all agencies provide this level of detail on the status.
The hiring agency will then send the highest qualified applicants to the hiring official, and those applicants may see their application status updated to "referred." Applicants not being considered further will see a "not referred" status.
7. The federal job interview process begins.
Hiring officials will review applications and decide who to interview based on agency policy. Interviews can include:
The agency will contact applicants directly to schedule the interviews. This may take some time depending on the number of applicants. In most cases, there will only be one round of interviews (although more are allowed).
Federal interviews are highly structured; all candidates are asked the same questions in the same order. And, all interview questions are job related.
Interviews can be over the phone or in person and typically last between 30 minutes and 1 hour. References are usually checked after the interview and before the offer.
8. The preferred candidate is selected, and a job offer is made.
The hiring agency will select the qualified candidate — and contact him/her to start the job process.
Only HR can make an official job offer. HR will offer a salary and grade (if the job was posted at more than one grade). This is negotiable, but agencies are not required to do so.
Once a candidate accepts, HR will initiate the security clearance process. This can take an additional 3-6 months, depending upon the type of clearance required.
The job offer is final only when the background investigation and additional security checks are completed. The hiring agency will contact the candidate directly to determine a start date.
Applicants who were not selected will see their application status updated to "not selected."
Bottom Line on Finding a US Federal Government Job
Getting a federal job is doable, but success requires these 3 things:
1. Applying for jobs for which you are truly qualified,
2. Using a targeted, federal-style resume, and
3. Patience!
This is NOT your private sector job search — in terms of process, time frame, or paperwork.
For More Information:
---
About the author…
Nancy Segal is a Certified Federal Resume Writer and Certified Employment Interview Consultant who has spent more than 30 years in Human Resources with the US federal government, serving as Personnel Officer, Deputy Regional Administrator, and Special Assistant in the Departent of Defense, the U.S. Treasury, and other government agencies. Now, Nancy is a career coach, speaker, and trainer on the federal hiring process, from entry level through Senior Executive Service. Learn more about Nancy on LinkedIn and through her website SolutionsfortheWorkplace.com.