This is Part One of the Ten Most Common Federal Job Search Mistakes.
Mistake # 1. Using a private sector resume instead of a federal resume.
When someone tells me they have been applying for federal government positions on www.USAJOBS.gov for any length of time with no luck, typically, the biggest mistake they have made is using a private sector resume instead of a federal resume.
What is the difference? A private sector resume does not contain the detail required to "qualify" for a federal position. Some of the detail that is required for a federal resume includes:
Social Security Number
Supervisor's Names
Supervisor's Phone Numbers
Starting and Ending Salary
Employer Addresses
GPA
Related Coursework
Professional Memberships
Volunteer Service
Publications
It is important to read each vacancy announcement thoroughly and follow the instructions in the "How to Apply" section very carefully.
Mistake # 2. Not providing narratives, or not providing narratives that demonstrate knowledge, skills, and abilities.
Narratives are equally as important in the hiring process as the federal resume.
Think of the narratives as a mini-interview…on paper. This is your opportunity to demonstrate your talents as related to the narratives.
Narratives, also known as KSAs (Knowledge, Skills, and Abilities), or Mandatory Assessment Factors (MAFs), Executive Core Qualifications (ECQs), Professional Technical Qualifications (PTQs), and Technical Qualifications (TQs), and there are even others, but essentially they are all narratives that must be submitted.
Narratives must tell a story about your experiences that relate to the position.
I recommend a combination of the STAR and CCAR methods of writing to capture the attention of the reader:
STAR stands for Situation, Task, Action, Result.
CCAR stands for Content, Challenge, Action, Result.
Think of a situation and describe it. Then, think of a task you were given, the challenges, then the action(s) you took, and finally describe the results.
If you do not feel comfortable writing the narratives, it is a good idea to find a Certified Federal resume Writer/Coach (CFRW/C) to help you through the process. Once you go through the cycle of doing a "set" of narratives with an experienced CFRW writer, you will have a good understanding of what needs to be done, and more than likely, can repurpose the narratives yourself for other announcements, if necessary.
Mistake # 3. Missing the opportunity to sell yourself.
A resume is marketing tool, not an autobiography. It is critical that you tell the employer what you can do, not what you want to do.
Clearly, writing a vague "Objective" at the top of the resume does not sell you to the employer. Instead, refer back to the announcement to identify keywords and requirements, then incorporate them into a 'selling' section at the top of the resume if you are preparing a paper version of the resume. Some agencies still prefer the paper method of applying, rather than online.
If you are applying online in one of the resume builders such as on www.usajobs.gov, you will want to put your 'selling' sections into the "Additional Information" block at the end of the builder. When I review federal resumes that are not getting interviews, 95% of the time, this area is blank. Take advantage of this block of information to sell yourself!
Mistake # 4. Not being qualified for the position.
Again, it is critical that you read the announcement thoroughly, especially the "Qualifications and Evaluations" tab.
Lately, I have observed people applying for positions based on salary alone. If the position states you must have a Bachelor of Science degree in Engineering, with five years of experience, then qualifying on education alone disqualifies you from this particular position.
There are many positions available where you can qualify on education alone, in which case, your transcripts are required. Be sure to order your transcripts so they can be processed ahead of time and you can submit them when necessary. It can take up to six weeks to get an official copy of your transcripts from a college or university.
Another way to know if you qualify for the position is to read through the "Duties" tab on the announcement. There are golden nuggets of information in this section that can also be used in the selling sections of the resume. If you can perform the duties, be sure to incorporate those into your resume.
What you write on your resume will be verified so it is critical to demonstrate your experiences accurately.
Mistake # 5. Applying for everything, and not targeting the audience on the resume.
More than ever, there is a lot of competition among job seekers. If you have a 'generic' resume you will get generic results. In order to get the job, it is critical to focus your job search and your resume. You do not want to make the reader have to guess what you are applying for. Make it clear and demonstrate 'how' you qualify.
The audience is the reader. In the case of many government positions, your resume will be submitted via the online builder so the first 'audience' is the machine scanner. Essentially, the scanner uses keywords and requirements from the announcement to sort your resume to the next audience, which is someone in Human Resources who qualifies you according to the announcement. This person determines the resumes that will be selected to forward to the hiring official.
The hiring official along with someone in Human Resources determines who will be interviewed. Your resume needs to demonstrate why you are the best candidate for the position by utilizing requirements, keywords, and qualifications from the announcement, without embellishment.
Do not ever stretch the truth about what you have done on a resume. Eventually, it will be discovered and you could be terminated, as well as sued.
If you are unsure what you are qualified for, read through the "Duties" and "Qualifications and Evaluations" tabs on the vacancy announcement. If you are unsure how your private sector experience or military experience transfers to a government position, you may want to engage the help of a professional. You could call or email the contact on the announcement, or attend a government job fair, or speak with an experienced Certified Federal Resume Writer/Coach.
For 6 thru 10 plus a Bonus: Part Two – Federal Job Search Mistakes
---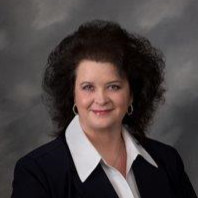 About the author…
Job-Hunt's Federal Job Search Expert, Camille Carboneau Roberts, established CC Career Services in 1989 to provide total career management services to help clients land jobs faster. Expert services include federal resumes, private sector resumes, military-to-federal resumes, and social media resumes and profiles. Contact Camille via email at [email protected], through LinkedIn, Twitter (@CamilleRoberts), or Facebook (CC Career Services).
More about this author…