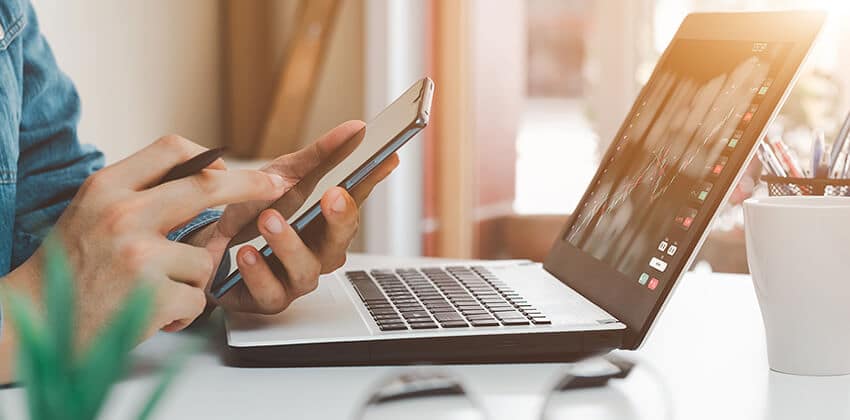 The dictionary defines an "arsenal" as a collection of weapons. While a job search isn't a war, you do need to have the appropriate tools – or weapons, given that you are fighting the competition – for your job search, particularly if your target is a Fortune 500 company.
To Fortune 500 employers, talent sourcing and retention is "the name of the job search game." So, if you're considering mining for a new job or career in this tough territory, think special talent marketing and not just job qualifications.
You can expect hundreds of job seekers will be vying for the same executive positions that you are after. You can imagine that your most intimidating competitor is someone who has developed an enticing personal brand and a no-nonsense job search arsenal.
Consequently, you must raise your job search tactics and beat your competition in the trenches. Get it? Ready? Great!
Here are 5 weapons/tools and tips you will need to get started…
1. A list of Fortune 500 companies:
Compile your top choices based on your value offer and career trajectory. Then, plot how to make a connection with a hiring authority (research, network, recommendations, and more research).
2. Network, network, network:
Social networking is one important channel. If you haven't already, set up your LinkedIn and Twitter accounts, right away.
LinkedIn:
Many Fortune 500 recruiters use LinkedIn to find talent. Of all the ways my clients tap into the hidden job market, LinkedIn seems to be the most effective way online. Make sure your LinkedIn profile is set up so that your headline includes your target job title, years of experience, and a tag line that offers value (makes a promise.)
Twitter:
Follow Fortune 500 companies. Use the Twitter "find friends" search, or check Job-Hunt's list of employers recruiting directly on Twitter A good place to start up, Job-Hunt's list of employers who recruit using JobHuntOrg/employers-recruiting.
Offline:
Tapping into the hidden job market is not as impossible as it may seem. Yes, it is work but it is work that will pay off! Click on over to Job-hunt.org's article on how to tap into the hidden job market.
3. Leadership/Networking Resume:
You will need two resumes for your Fortune 500 Job search. One resume version will be a one page snapshot of the most vital information such as employment and select achievements, which will serve you best for networking purposes.
You will also need a branded, full-blown resume which can be 2 or 3 pages and sometimes may even include an addendum which could chronicle your credentials, public speaking appearances, authored articles, etc. This second more elaborate resume will be best received by someone who has shown interest in learning more about you as a job candidacy.
Be sure to customize both versions of your resume for each of these employer whenever you submit it to anyone at that employer.
4. Networking card:
These are simple to make. Your name, contact information, target job title and industry, and links to your online profile or resume. Better yet—why not add a QR code (Technology!) which takes someone to your online profile, a webpage with your contact information on it, or…
5. Network pitch:
Clearly and concisely articulating your experience and value offer in any situation is critical. With some defining and refining, I am sure your message will be transparent and magnetic. Read more in Job-Hunt's Guide to Job Search Networking.
Bottom Line
Great! You have your weapons ready. Now you are ready to begin mapping out your Fortune 500 Job search. Good luck!
---
About the author…
Rosa Elizabeth Vargas, Job-Hunt's Fortune 500 Job Search Expert, is owner of and principle writer for CareerSteering.com. Rosa is also quadruple-certified writer, holding the Master Resume Writer certification (a certification held by only 26 other resume writers, world-wide), Certified Expert Resume Writer, Academy Certified Resume Writer, and Nationally Certified Resume Writer. You can follow Rosa on Twitter at @ResumeService and connect with her on LinkedIn and Facebook/CareerMarketing.