How you deliver your message and what you choose to include is most effective when based on the preferences and needs of the person receiving it.
While each person has their own unique set of preferences, this post lays out the subtle difference among three situations to ensure the receiver of your resume or message is interested and engaged in learning more about you.
Your Best, Short Pitch
In today's attention-deficit world, you have to grab the attention of the person you are talking to quickly.
The old-fashioned pitch formula was long, a bit boring, and all about you. Today, a more effective focus is what you can do for the employer.
Ditch your old pitch formula, and answer these questions instead:
What problem(s) do you solve?
Who benefits from this?
How do you do it uniquely/differently?
Consider having different versions of your pitch ready to use: a super short, a medium, and a longer version…
Your super short version may only answer the first question (the problems you solve) to gauge you audience's interest.
Your medium version may answer all three questions.
Your longer version may include more information about your work history, a key achievement, and other noteworthy qualifications.
Keep in mind, you should adjust your pitch based on your audience.
The pitch you use while introducing yourself at a gathering with family and friends would be different from the pitch you deliver in an interview. The formula is similar, but the words you choose to use need to be adapted based on your audience's understanding of what you are talking about.
For your elevator pitch, read 3 Steps to a Killer Elevator Pitch.
Your Resume Summary
Every resume written today needs a summary. It serves as a teaser for the reader and helps them understand your qualifications at a glimpse.
As was true for the pitch, people have short attention spans so your summary helps hook them and convinces them to read on. Your summary may just be keywords or it may be a short paragraph. Either way, the summary needs to convey your message.
Be sure you compare your summary to the requirements of the job you are applying for.
You may have to fine tune your summary to include the right words (as long as you do not lie).
These are some of the elements your summary should contain:
Technical Skills:
These are work-related things you know how to do. Every occupation has its own list of must-know skills.
Create your list of skills, and determine which are most valuable to your future employers. If you are having trouble identifying these skills, you could look at the skills and expertise listed on LinkedIn, and review job postings for jobs you want.
For example, in accounting, technical skills may include: month-end and year-end reports, bank reconciliation, general ledger, fixed assets, and trial balance.
Industry Experience:
What industries have you worked in? Create a list of all the industries you feel knowledgeable about.
One of the ways you can differentiate yourself is by the breadth and depth of industry knowledge.
Projects and Tasks:
Create a list of the projects you've worked on.
The project name (if the project had a name) is not as important as the purpose and scope of the project and the tasks you successfully performed. Brainstorming these events will hopefully help trigger additional relevant skills and experiences to summarize for specific job opportunities.
Accomplishments:
Every day you made a difference because of the work you did. These are called accomplishments. Sometimes they were big and sometimes they were small.
If you are looking for a way to recall your past accomplishments, ask yourself these questions:
Did you ever go above and beyond what was required of you?
Were you selected to be part of a team or train others?
Did you identify and solve a problem?
Did you save time and/or money?
Have you improved productivity?
Have you ever streamlined a process or created a procedure?
Did you minimize customer complaints?
The final step is to weave the most relevant and impressive elements from these lists into a short paragraph on your resume. Whenever possible, quantify those accomplishments (financial or operational impact of a problem you solved, your productivity improvement, or other accomplishment).
Your resume will likely be stored and searched in an applicant tracking system ("ATS"). To be sure it is found, read How Top ATS Systems Analyze Resumes and 3 Smart Tips to Beat the ATS Systems.
Your LinkedIn About
Do NOT skip your LinkedIn About section! It is more robust and thorough than your resume summary and provides a sales pitch at the top of your LinkedIn Profile.
While formerly called the Summary, the About section is substantially different from your resume's summary section.
According to LinkedIn, your About shares "information about your mission, accomplishments, and goals." Your About can use up to 2,600 characters, an increase of 600 (in 2020), so don't short-change yourself by omitting information.
The temptation is to cut and paste your resume's summary into your LinkedIn profile and while that's the easy solution, it may not be in your best interest.
People reading your About would like to learn more about you than what they can find on your resume.
This is your opportunity to state what is important to you (values, work ethic, and what motivates you).
Start by cutting and pasting your About from your resume (if you must), but revise it to add the words "I,""me," and "my" to make it more personal.
Include short accomplishment stories, examples of your work, and even your interests, to help the reader understand what makes you tick!
Carefully include the important keywords for you job search (and career). The About is an important source of keywords inside LinkedIn search. For details on building a powerful LinkedIn About section, read 5 Secrets to a Knockout LinkedIn Profile About.
For more about finding and placing keywords, read 10 Steps to Better Ranking in LinkedIn Search and The 25 Best Keywords for You in Your Job Search for more details.
The Bottom Line on Building an Engaging Pitch About Yourself for Your Resume
Creating the right message for the right audience is critical to marketing yourself effectively and successfully. With practice, trial and error, and even a little risk taking, you can create a compelling message your future employer just can't ignore.
More About More Effective Professional Visibility:
---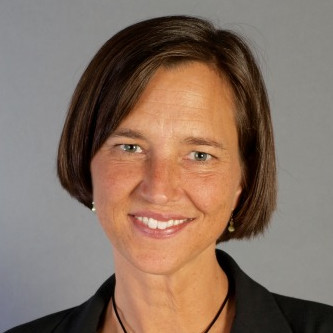 About the author…
Hannah Morgan, Job-Hunt's Social Media Job Search Expert, maximizes her own personal branding and online visibility using social media platforms. She is a job search strategist and founder of CareerSherpa.net. Selected by LinkedIn as a "Top Voice for Job Search and Careers," follow Hannah on LinkedIn. Also, follow and connect with Hannah on Twitter (@careersherpa) and Facebook (Career Sherpa). To read more articles on how to use social media for job search, visit her site: Careersherpa.net.
More about this author…