Job fairs can be great or a frustrating waste of time.
Nonetheless, they should be a part of your job search strategy. This article will help you understand how to maximize the value of job fairs.
How Job Fairs Work
First you should realize that a company will only go to a job fair when they have multiple openings which is a good sign that the company is growing even in a tumultuous economy.
Note, too, that the decision maker does not attend the fair. It is usually staffed by Human Resources personnel and possibly a technical representative who can quickly assess your level of technical acumen.
Their job is to quickly appraise your dress, demeanor, communication skills, and experience level, and then sort you into a Yes, No, or Maybe pile.
Your goal is simply to get into the Yes pile.
Before the Job Fair – Preparation
Don't just walk blindly into a job fair. The worst thing you can do is walk up to a booth and say something like, "So what are you folks looking for?"
The person who captures their interest and the subsequent interview is the one who makes an impression by communicating how your talents can benefit their firm.
To do this, you need to know something about them. Start by looking at what employers are attending, and then identify the 5-10 firms that interest you.
1. Research the company. Here's how:
Look them up on LinkedIn to identify the decision-maker and their staff. See if they have participated in LinkedIn groups or discussions and if there are topics that appear that identify their interest. Now do the same in Twitter (their Twitter handle is available through LinkedIn).


Example: Peter got his job by noticing that the IT manager and staff were asking questions about VMware and virtualization. When he went to the job fair, one of the things he stressed was the fact he had successfully led 3 virtualization initiatives.

Also notice where the decision maker came from and how long they have been with the organization.


Bob got his job by noticing that the decision-maker had a long military background. At the job fair he mentioned that he attributes much of his success to the discipline and training that he gained in the military. Knowing that the decision-maker was proud of his own military career, they made a note of Bob and put him as one of the first people to interview.

One of the great things about LinkedIn is that you can see who joined the firm and who left, and – if you see that someone with the title you are seeking left recently – it could indicate that the person did not work out. Or, if you see that a lot of people left recently, then they are cleaning house, and you will want to know why.
2. Send your resume before the career fair.
Mail and email your resume to the decision-maker and the HR designee, and tell them you will be attending the job fair so you can get on their radar screen. (Of course, this assumes you have a great resume.)
3. Practice your presentation.
Remember that you have 120 seconds to make a favorable impression. So practice your handshake, your smile, and your conversation with friends and family so you are ready and comfortable. Based on your research, write down some insightful questions that you will ask each firm.
At the Job Fair
First make sure you have copies of your resume and your business card. If you have a networking business card (for job seekers), even better. This next part is a bit tricky, but you want to consider when you actually go to the job fair. There are a number of schools of thought on this one.
Some people say you should get there the first day, and arrive early because there will be long lines. The downside of this is that the recruiters may be somewhat overwhelmed by the number of people waiting and could rush through the conversation.

Others say you should go towards the end of the last day when everything is winding down and you can be the last one on their mind and have a more casual conversation.
My personal opinion is to go somewhere in between the two, generally towards the end of the first day.
Tip: You can network with other people while you are on line because you never know who might be able to help you. So, engage with those around you.
Since you have prepped for the meeting, you should be confident and comfortable, and whether you actually are or not, make sure you convey that impression.
Shake hands, and introduce yourself.
Be enthusiastic, and do not interrupt.
Ask open-ended questions to engage them and build rapport.
Don't be afraid to take notes.
Tip: The best question to ask is "What challenges would someone in this position face in the first 6 months?" This is a sales technique to "uncover their pain," and if you can find this out, you can focus your conversation on how you can eliminate their "pain."
Finally, make sure you get their business card and ask them if you can call them if you have any additional questions (a great follow-up technique to build rapport and make sure you are on their mind).
Following Up
First, send a personalized Thank You note by email and mail to the company representatives you met. It's professional, appreciated, and the repetition makes sure they remember you. If you did your homework, you can also stress the experience you have in relation to the position they are seeking.
Then, if you haven't heard anything after one week, call (do not email) the people you spoke to and use the opportunity to showcase your interest and ability.
DO NOT just ask where they are in the search process as this just makes you a nudge. Instead say something like, "I noticed that your firm is opening a new facility in Chicago and was wondering if setting up the infrastructure there would be an important part of this job." Then you can tell them how you have done similar things in the past. Again, another opportunity to get yourself known.
Bottom Line
Handled correctly, job fairs can be a great way to uncover opportunities.
---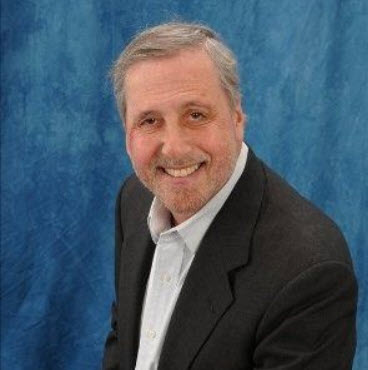 About the author…
Don Goodman is a triple-certified nationally recognized career professional (Expert Resume Writer, Certified Career Coach, and Job Search Strategist) with over 20 years of experience helping thousands of people quickly land their next job. Don graduated from the Wharton School of Business and Stanford University's Executive Program.
More about this author…