Having reviewed and written thousands of resumes for IT project managers, I still see common mistakes that most people make that cause their resume to be less than effective.
In short, they don't address the most important things an employer wants to know.
So let's look at the key points that should be addressed on your IT project manager resume.
How many IT projects have you done?
There is a big difference between someone who has led over 20 medium to large, global projects and someone who has managed fewer than 5.
Don't make the employer look at all the projects you've done to figure this out, just summarize it for them and indicate the scope and scale of the larger projects.
For example, in the summary of your credentials, state,
"Have successfully managed over 20 highly visible projects ranging from budgets of $50K to $4M".
What tools, techniques, and methodologies did you use?
According to industry statistics, most projects are not on time and are over budget. This may be exacerbated if the user communities realize that what they got is different from what they expected, leading to additional efforts to deliver the budgeted solution.
So if you are practiced in the proven tools and methodologies that drive a higher level of quality, on-time delivery and internal/external customer satisfaction, let them know.
PMI methodologies are a good start and these are demonstrated by having the PMP certification.
Other related tools and methodologies include Agile, Scrum, Rational Unified Process (RUP), ITIL, JAD, RAD, SCM, Waterfall and PMBOK. Since most good companies will have some internal standards, you want to show that you are well-steeped in some of the more common and effective methodologies.
[Related: Make Your Skills POP on Your Resume.]
What challenges did you face… and what did you do?
All projects have challenges that threaten their success. It gives you a competitive edge in your resume to highlight how you kept projects on track.
Did you facilitate work sessions with disparate stakeholders to drive consensus and buy-in? Did you find an alternate supplier or device that eliminated delays? Showcase how you thought outside of the box to ensure the project's success. And if you have an impressive track record of delivering on time and on budget, mention that.
How well do you interact with the stakeholders?
Your ability to understand the business needs of your stakeholders ensures that you are delivering a solution that will have the anticipated benefit. Remember too that good communication skills have always been one of the top things an employer wants in an IT Project Manager, so take some time in your resume to focus on your ability to build collaborative relationships.
Highlight any business analysis you were involved in, reviewing work and data flows to improve productivity.
Showcase how you helped ensure the appropriate level of training and your frequent communications to users to manage change and risk.
Mention how you worked with the department managers to make sure your efforts did not disrupt business productivity.
If you have testimonials from users, sometimes it is good to pepper your resume with a quote or two.
Lastly: Should I list all of my projects?
The answer to this is Yes and No. The purpose of the resume is to get them to call you, not to detail everything you have ever done. Notwithstanding, especially for contractor roles, the hiring manager might want to see project details.
The best way to accommodate this is to have a Project Addendum that supports the resume. However, this must be written appropriately and one of the biggest mistakes IT professionals make when writing a project manager resume is to give unnecessary details about each project.
For example, Dave is an accomplished project manager at a large firm where he has led many software development initiatives. His old resume states "The DRO project is a data warehousing project, which stores information about claims and collections. It serves as a tool for the accounting department to forecast results based on the previous 48 months of history." This goes on for 4 more sentences providing more details on what the system does.
The problem here is that the next employer does not have a DRO project or any project similar to it and these details have no value.
For consistency and clarify, here is what you should have in your project addendum:
Project Addendum:

Project Description: One to two sentences describing the effort
Budget:
Length:
Project Team Size and Makeup:
Tools, Technologies & Methodologies:

Challenges: Employers like to see how you handled obstacles that always occur in a project lifecycle.

Details: No more than 2-3 sentences, generally in bullet form.

Results: (optional) Here is where you indicate whether you delivered on time and within budget. Also indicate the business impact if you have that information, for example: improved up-time 10%, and reduced vulnerability incidents by over 95%.
Use these guidelines and you will have a project manager resume that really stands out.
---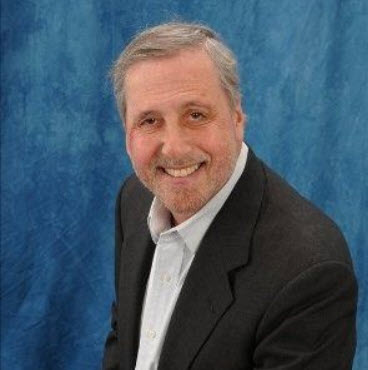 About the author…
Don Goodman is a triple-certified nationally recognized career professional (Expert Resume Writer, Certified Career Coach, and Job Search Strategist) with over 20 years of experience helping thousands of people quickly land their next job. Don graduated from the Wharton School of Business and Stanford University's Executive Program.
More about this author…