I have written and seen thousands of IT Executive resumes, and a lot of the resumes I've seen are missing the point.
This article will describe the key elements that should be in an IT Executive resume.
Did you understand what the organization needed?
As you move up the IT management ladder, you transition from being a technical overseer to more of a business driver.
Sure you have to make sure the IT initiatives are well-executed, but at the very top, you are the company's expert on how to get the most out of technology. That makes you both a business strategist and technology-focused change agent.
To do this effectively, you need to know the business and its core business levers.
That means that your IT Executive resume should showcase how you partnered with executives and line managers to understand the markets, competition, opportunities, and threats as well as the internal business work and data flows.
Armed with this expert knowledge, you would go on to show how you improved the company's performance through the evangelization and savvy use of technology.
How did you improve the technology landscape?
Once you've shown that you can identify the areas where technology would be valuable, now you have to show how you managed its use.
Talk to a company's managers about their technology wish lists and you will have a rather long list. Now you have to have the business processes in place to organize that list.
Did you establish a business case justification process that measures the ROI from IT investments?
Have you been part of committees that help business units quantify and understand the impact of technical initiatives in a consistent manner?
Importantly, do you have the interpersonal skills and talent to drive stakeholder consensus and buy-in when there are disparate opinions?
Have you diplomatically managed relationships with frustrated user communities whose initiatives did not make the cut?
Your ability to build these business partner relationships with your stakeholders is critical to your effectiveness (and success) so prepare to highlight your talent in this area.
How did you implement solutions?
So far, you have shown how you have been instrumental in defining and prioritizing your firm's key initiatives and their expected return.
Now you have to show on your resume why the next employer should have confidence in your ability to implement these solutions. This is important because the majority of projects and large scale programs are still over budget and not meeting their timelines.
Yes, you can highlight specific initiatives like ERP installations, virtualization, and green programs, but that doesn't really answer the question.
Here you want to speak to proven, best-in-class processes and methodologies.
Did you setup or improve a PMO?
What effect did that have on cycle times, quality, and internal/external customer satisfaction?
Did you introduce Agile/Scrum or other new tools and methodologies into the mix?
Did you shorten learning curves through strong change management?
Did you establish a consistent, secure and scalable architecture?
Here you have to give your next employer the confidence that you will improve the delivery of solutions. Of course, you should quantify as much as possible the impact of such efforts, proving that the expected ROI was realized.
Validate your story
Now that you have shown that you have the talent, prove it by highlighting some key initiatives.
Here it is important to remember your audience, the executive decision maker and what is important to them.
A migration from Vista to Windows 7 is lovely but is that a strategic initiative that supports your theme?
Think in terms of the CEO's key goals: sales, profits, market share, and risk management, and speak to those goals.
In this economy employers want to know how you increased sales or saved money through reduction in actual costs and productivity improvements.
Did you improve customer engagement on the web sites that translated to sales increases?
Did you help marketing break through into new markets through localization or new systems?
Did you establish safe and brand-supportive practices for using social media?
Are you effectively protecting the company's data?
Bottom Line
Compare this to most IT executive resumes that start by stating I am a great manager (aren't we all?) and then lists major projects. Take the next leap up and make your resume showcase your skills along these lines and you will see a dramatic improvement in your job search results.
---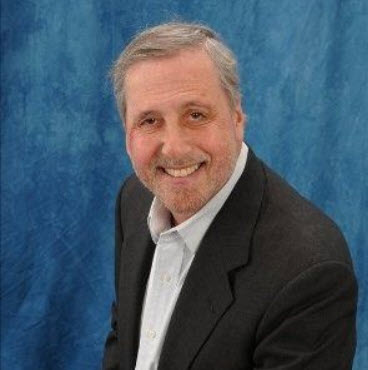 About the author…
Don Goodman is a triple-certified nationally recognized career professional (Expert Resume Writer, Certified Career Coach, and Job Search Strategist) with over 20 years of experience helping thousands of people quickly land their next job. Don graduated from the Wharton School of Business and Stanford University's Executive Program.
More about this author…