Hiring companies and recruiters have discovered that they can find new hires through Twitter at a fraction of the cost of posting openings on job boards.
From a job seeker's point of view, what is the difference between a job board posting and a tweeted opening?
The Twitter posting is now, current, and immediate whereas the job board posting could be around for weeks or months. Also, since not everyone has adopted Twitter into their job search, you will have less competition.
There are literally thousands of new postings daily, so here are some tips on how to incorporate Twitter into your job search strategy.
Twitter "Job Board"
www.Tweetmyjobs.com
See openings from thousands of channels and employers. Enter the kind of position you are seeking and see tweeted requests from such companies as CitiGroup, Accenture, Verizon and hundreds of others.
Employers Distributing Their Job Postings on Twitter
Part of your job search strategy should include identifying 10-30 firms that you are really interested in. Many of these are prolific job posters; examples include @SearsJobs, @CitiJobTweets, @Accenture_Jobs, and @JobsatIntel. Make sure you follow these firms so you can ensure you receive the latest postings.
See Job-Hunt's Twitter list of 500 employers recruiting directly on Twitter to find more employers. Also, use Twitter's search function to see if one of your target firms has a Twitter account for recruiting..
Recruiters Sharing Leads and Job Postings on Twitter
There are literally thousands of organizations seeking talent through Twitter. Here are some of the best ways to find them. Remember to follow those companies you are targeting.
Example: @sfmobile jobs shows jobs for the Mobile Web and Digital Media in Silicon Valley, Seattle, LA and NYC.
Key Advice: You can quickly become overwhelmed with all the sources of job postings, so start by focusing on those job posters that best fit your needs.
Sources of recruiters and employers recruiting on Twitter:
Using Hashtags to Find Postings and Leads
The # hashtag is a great way to find job openings by just doing a simple Twitter search. For example, when we search on #projectmanager, here is a sample response:
Example: Project Manager – Windows 7 Migration needed in Newark, NJ! #projectmanager #windows7 #jobs http://bit.ly/8yiuljgolfiytoj
Identify the hashtags that best fit you and use them regularly. A great resource for searching for hashtags include www.Twemes.com and www.hashtags.org where you can also see how frequently tweets using that hashtag are posted.
Use hashtags associated with:
The technology you do (e.g., #windows7 #linux)
Your preferred industries (e.g., #telecom #finance)
Your preferred applications (e.g., #WP #Mastercam)
Your specialties (e.g. ecommerce, SEO)
Employers on your target list (e.g., #apple #google)
Other good generic hashtags include:
#job
#jobs
#jobpostings
#jobangels
#ITjob
#ITJobs
#Tech
#digitaljobs
#softwarejobs
#jobs
#jobsearch
#jobseekers
#jobhunt
Bottom Line
If you want to reinvigorate your job search, incorporate these Twitter tips, and start communicating with hiring managers.
---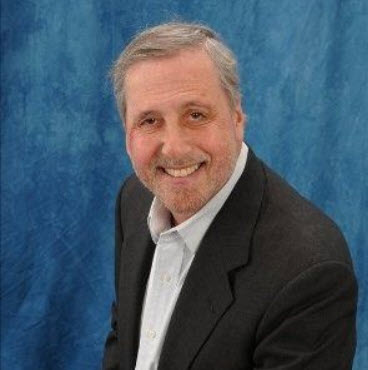 About the author…
Don Goodman is a triple-certified nationally recognized career professional (Expert Resume Writer, Certified Career Coach, and Job Search Strategist) with over 20 years of experience helping thousands of people quickly land their next job. Don graduated from the Wharton School of Business and Stanford University's Executive Program.
More about this author…