In previous posts we showed you how to conduct a proactive job search by identifying and researching companies you would like to join.
Now that you have culled that list to a manageable size, you need to get your story to the correct people at these companies.
Before You Start
Make sure your LinkedIn profile is outstanding.
The purpose of contacting someone is to get him or her to check you out; so if your LinkedIn Profile is not professional, you are sabotaging your own effort.  Most employers (more than 80% according to some research) use LinkedIn to validate the resume they receive and to learn more about the applicant.  If nothing is there, or if it is incomplete, an opportunity to make a good impression is lost.  Worse, the job opportunity may be lost, too.
Be a Smart Detective
The following section will show you some successful techniques:
1. Identify the hiring manager and staff in the area you wish to join.
For IT folks, the CIO is the top dog, but not necessarily the one you wish to contact. Look for people who would be your peers and their managers.
2. Try to identify a hiring trend:
Are a lot of people new hires?
This tells you that the company is growing.
Are a lot of people coming from the same or similar companies?
This could indicate they have a preference for people with similar backgrounds.
Have people been there for a number of years? Do they show multiple positions?
This can indicate that people like working there and see a growth path.
3. What LinkedIn Groups have they joined?
This is critical because one of the nice things about LinkedIn is that if you join the same group, you can now communicate with them for free without updating your LinkedIn account.
4. What LinkedIn discussions do they participate in?
Check out their activity section and see if they have participated in any group discussions. This is a GREAT way to enter the conversation and start showcasing your expertise. And remember to keep your comments upbeat, positive, and professional.
5. Do they have a Twitter account
Select the contact button under their profile and see if they have a Twitter handle. Follow them and see what kinds of tweets they have put out. Again, a terrific way to join the conversation.
6. Are you connected to them?
Do you have people in your LinkedIn contacts that can provide an introduction to them? There are a couple of things you can do here:
Ask your contacts what they know about the company and do they recommend it as a potential employer? You may find negative information that you couldn't find elsewhere that may sway your decision.
Ask them what they think is the best way to get introduced.
NOTE that you did not ask them to introduce you, but rather you asked them for advice on how to get introduced.
People respond much better when they are asked for advice versus being asked to help you get a job.
7. Do you have any areas of commonality?
Do you share the same alma mater, fraternity, or former employer? Do they have a military background like you? Do they have common interests outside of their profession?
Making Contact Work for You
Now that you have identified your targets, it's time to make contact. Have your "elevator pitch" prepared so you can begin connecting with people. Read How to Write an Impressive Elevator Pitch to learn how to put together an elevator pitch that gets you noticed in a positive way.
You can build presence and credibility by participating in discussions and tweets, but at some time, you need to break the ice.
[Related: LinkedIn Ice Breakers.]
Remember too that when you speak to people, you also want to ask their advice regarding other people and companies you should check out. This is another way to build your network.
More:
Part 1 of Proactive Job Search – How to Identify Potential Employers with LinkedIn
Part 2 of Proactive Job Search – How to Research Potential Employers
---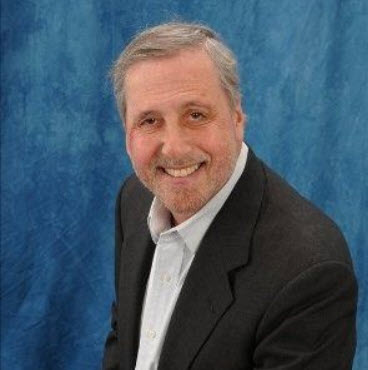 About the author…
Don Goodman is a triple-certified nationally recognized career professional (Expert Resume Writer, Certified Career Coach, and Job Search Strategist) with over 20 years of experience helping thousands of people quickly land their next job. Don graduated from the Wharton School of Business and Stanford University's Executive Program.
More about this author…