The first thing that most people do when searching for a position is to go to job boards.
Although this was the best thing to do in the past, job boards are not really the most effective way to find positions today.
Here, we talk about some of the best practices to optimize the impact of job boards on your job search.
Job boards can be used in two ways: You can surf through posted jobs to see if there are positions that interest you, or you can post your resume on job boards so employers can find you. (for remote IT jobs, check out our sister site, FlexJobs).
Surfing Job Boards
If you are just looking at postings, then use job board aggregators, which are sites that scrape the postings from other sites and give you a single place where you can see most of the listings in your field. There are several across the internet to explore.
The key to surfing job boards is to target your search using advanced search options. Keywords can better target your job search to find the type of jobs you are looking for. You can also search job boards by location or company name.
Posting Your Resume
If you are posting your resume and are employed, you need to consider what would happen if your employer sees that you are looking. If that is a problem, then make your name and/or company name confidential, so they won't know that it is you. This is a common thing to do and will not hurt your prospects.
Take off your street address and change your email address to a generic one that does not give away your identity. Whether you are posting confidentially or not, note that you can indicate whether you are willing to relocate, so putting your resume on the job boards does not necessarily open you up to jobs all over the country.
Use Niche Job Boards
Many of the larger job boards are not the most effective for a target search. Employers are finding that they are getting far too many resumes, many of which are not good matches, at too high of a cost to use the top boards, so many of them are moving to smaller, more targeted, niche job boards. A few niche job boards for IT include Dice and FlexJobs.
A More Personal Approach
Once you have found a position that interests you, most people will send their resume in through the job board. However, when you do that, you are at the mercy of junior HR screeners and/or software designed to filter you out based on keyword density.
Here are two key tricks for you to get the maximum benefit from job board postings, and in both, you do not send your resume over the internet.
First, go to LinkedIn and do a Company Search for the organization. Then, find the decision-maker (not the HR people) in your desired area.
Now do one of two things:
1. Ask yourself, "Who do I know who might know someone who might know someone who works there?"
Check your LinkedIn contacts and reach out saying, "I am interested in a position at XYZ. Do you know anyone there who can share some insights about the company?"
This is basic networking and is how you can get into that magic circle of people who have been recommended by insiders.
Since many employers have employee referral programs that reward employees for referring applicants who are hired and stay, you could help your network contact get paid for helping you—a win for each of you.
OR
2. Call the decision-maker and say something like, "A friend told me you might be interested in someone with my background. I offer (insert your 2-sentence pitch), and I have just a few questions for you."
Then, ask them questions that show you know about their company. Be personable, and get into a conversation with them to build rapport (remember that people hire people they like).
At some point, they will ask you for your resume, and when they do, your resume may go to the top of the decision-maker's pile. They will probably still want you to send the resume to human resources in order to comply with internal protocols, but you are now in the decision-maker's mind.
Using these tips can more than double the success rate of job boards in securing a position.
---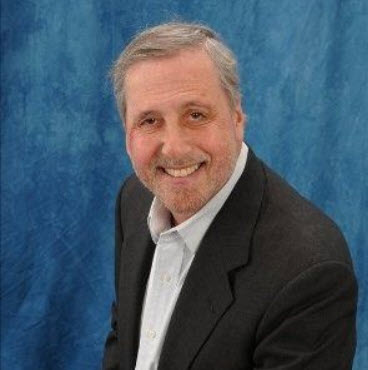 About the author…
Don Goodman is a triple-certified, nationally recognized career professional (Expert Resume Writer, Certified Career Coach, and Job Search Strategist) with over 20 years of experience helping thousands of people quickly land their next job. Don graduated from the Wharton School of Business and Stanford University's Executive Program.