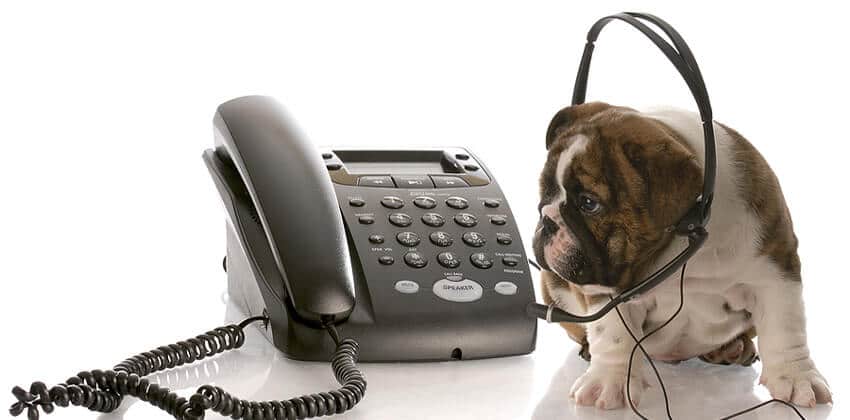 So, your great resume has resulted in an interview. Excellent!
But first…
Before a company brings you in for a face-to-face interview, they will often have a phone interview.
This is typically done by the internal HR or the external recruiter, and the purpose is generally to do an initial screening.
To reduce the costs of recruiting, many firms are now using the phone interview as an in-depth review of your career, catching many job hunters off-guard, so you should be prepared for these as well.
Preparing for Phone Interviews
Here are some tips so you can be at your best.
  Focus on Your Goal  ►  Another Interview  
Simply put, your goal is to get an offer to move to the next round. This is true whether you are interested in this job or not.
If the job is not high on your list, then consider this a great opportunity to improve your skills. You might also hear something in the discussion that could change your mind so approach every interview as if this is your dream job.
  Understand the Type of Interview  
Find out in advance who you will be interviewing with and how long you should allocate to the discussion. If you are speaking to an HR person and they say it will take 15 minutes, then it is a screening of candidates. If they tell you to reserve an hour or more, then you should look at this in the same way you would look at an in-person interview.
Tip: if you are speaking over Skype, make sure you know whether it is a video interview or not. Don't be caught in your pajamas.
  Know About the Company  
When I interviewed candidates, the first question I would ask is "What do you know about us?" If it was clear that the person did little research, it was very unlikely that the person would be selected.
There are a ton of resources, so go online and find out as much information as you can about the company. Look at their recent press releases. Know their revenue numbers and key competitors. Check out the backgrounds of executives, and look at any key statistics. If it is a startup company, then see if you can find out who the venture capital investors are and how much money they have raised.
  Know Thy Interviewer  
Now, go to LinkedIn and check out the background of the person who is interviewing you as well as the background of the hiring manager and their staff. Here you can see how long they have been there, where they came from, and any connections you might have in common.
Especially for the hiring manager and their team, see what groups they belong to and any discussions they may have joined. This helps you identify their core areas of interest.
  Preparing for Interview Questions  
Be ready for everything from the expected "What are your strengths?" question to the tougher "How would you handle this situation?" question that is used to determine your experience and how you would approach a problem.
  ► IT Technical Questions
For hands-on technical jobs, employers will typically want to know about:
Your technical skills
Analytical thinking and problem solving
Ability to deliver against detailed technical specifications
Customer service attitude
Ability to juggle multiple priorities
  ► IT Manager Questions
For Senior IT positions, you should expect questions exploring:
Your ability to assess the current state and make recommendations
Your experience managing a large department
Your ability to design and deliver high-profile initiatives
Your understanding of the company's core functions
Your skills and experience with the development of IT strategy
Your track record driving improved IT organization performance
  Behavioral Interview Questions  
Many companies use an interview technique known as Behavioral Interviewing that asks you to give specific examples of situations they have encountered. An example might be "Tell me about a time you didn't meet a deadline, and how you handled it."
Some typical questions here might be:
How you deal with conflict or disagreement with your team members.
How you would approach your boss with a problem (answer: state the problem and then offer solutions)
What you did when a co-worker's efforts caused the project to fail
How have you saved a project or customer?
What criteria would you use when deciding to escalate a call to higher level support?
The tougher kind of questions, for which Microsoft is famous, are those that are designed to see how you approach a problem. "How many manholes are in Manhattan?" is a good example of this, and you would need to think out loud about how you would determine an answer.
  Employer Specific Questions  
Good resources to check out are Comparably.com and Glassdoor.com where you can sometimes find the questions that interviewers at some of the top firms like Chevron and General Dynamics ask.
Two basic questions that you need to be ready for are:
Why did you leave (are you leaving) your job?
What is your salary expectation?
Regarding leaving the company, no matter what, do not get into criticizing or finger-pointing. A generic answer like a management reorganization or downsizing is generally fine.
Regarding salary, they need to know whether you fit their budget, so you can't really ignore this entirely. Nonetheless you do not want to price yourself too high or too low so a good answer is:
The job and the challenge are really what's most important to me, and I would expect a competitive salary. What range have you budgeted?
Handling the Phone Interview Itself
When the actual interview occurs, remember these key tips:
Do not speak on a cell phone, and make sure your cell phone ringer is off. Also turn off call waiting.
Clear the room, and let everyone know you are not to be disturbed.
Don't smoke, chew gum, eat, or drink. Keep a glass of water handy, in case you need to wet your mouth.
Keep your resume in clear view, on the top of your desk, or tape it to the wall near the phone, so it's at your fingertips.
Have a short list of your accomplishments available to review.
Have a pen and paper handy for note taking.
Use the person's title (Mr. or Ms. and their last name.) Only use a first name if they ask you to.
Take your time – it's perfectly acceptable to take a moment or two to collect your thoughts.
Speak slowly, and enunciate clearly. Give short answers, and see if they want more information.
Do not be long-winded, or go off topic.
Do not interrupt.
Be enthusiastic. Your intonation is all that comes across, so sound energetic and genuinely interested. A good trick is to smile while you speak as it will project a positive image.
Be prepared to ask intelligent questions at the end of the interview. Not having questions means you did not do your research or you are not interested in the position.
Two Additional Thoughts
Practice your phone interview. Do a mock interview with a loved one or friend.
When the interview is over, follow-up promptly with a thank you letter or thank you email, and also ask if you can call them if you have additional questions.
MORE: For more about phone interviews, read A Top Recruiter's 9 Secrets for Nailing Your Phone Interview and 9 Keys to Phone Interview Success.
More About IT Job Interviews:
More About Job Interviews:
---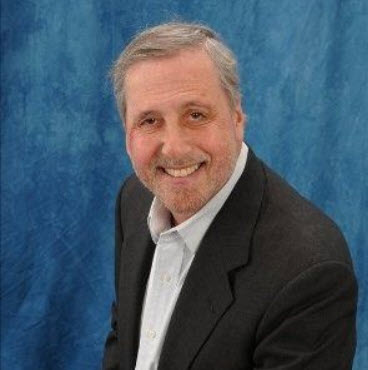 About the author…
Don Goodman is a triple-certified nationally recognized career professional (Expert Resume Writer, Certified Career Coach, and Job Search Strategist) with over 20 years of experience helping thousands of people quickly land their next job. Don graduated from the Wharton School of Business and Stanford University's Executive Program.
More about this author…