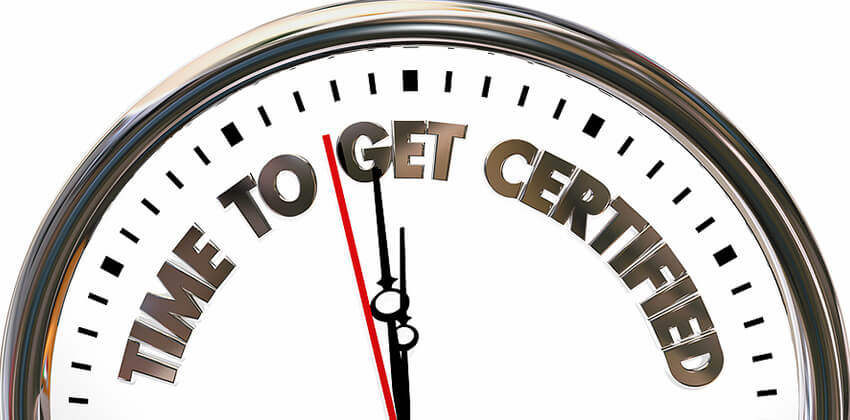 Employers like professional certifications for a lot of reasons: They document your expertise in a particular technology or business process, they demonstrate a commitment to IT, and they show that you take your professional development seriously.
The Market Value of Credentials
These credentials are a big part of the IT job landscape: Some 84 percent of technology professionals in the U.S. and EMEA (Europe, the Middle East, and Africa) believe technical training is either very or extremely valuable, according to a study undertaken by the IT networking organization Spiceworks for the training company New Horizons. Most believe that training can improve job opportunities and increase salaries.
At the same time, more than a third — 39 percent — said that their employers place limited to no value on training, and 54 percent said they would pay for at least some of their courses out of their own pockets.
Those costs aren't trivial. Course fees can range into the thousands of dollars, and many programs require a commitment of days or weeks.
Determining the Value to You
Are certifications worth the time and expense? Unfortunately, the answer's not a simple yes or no. Much depends upon the skills you've got and the employer's needs.
Tech employers regularly complain about a "skills gap" that has them scrambling to find professionals for roles in big data, programming and development, and security. If you're looking to work with a technology that's in high demand, a certification certainly demonstrates your basic competency. And at a time when many professionals may be pursuing work in a hot area, the right credentials can set you apart from other candidates.
But often, employers place a premium on experience. While certifications show an understanding of a technology, having one doesn't automatically correlate to putting theory into practice. At the end of the day, many employers believe that nothing beats real world results when it comes to demonstrating your proficiency.
The decision of whether or not to pursue a certification, then, depends on a number of factors related to your career path, the technology, and the job market. Ask yourself:
What skills are hot right now? It's important to know whether the skills covered by a certification are in demand and how they're evolving.Good certifications keep pace with technical changes, so you should be learning about the latest iterations and best practices in a field that's experiencing market demand. For example, the increasing popularity of Amazon Web Services is pushing employers to pay more for AWS-related certifications, according to CIO magazine.

There's a direct relationship between the market's needs and the credential's value.

How strong is your experience? It may be that you've worked so closely with a technology for so long that coursework won't teach you very much. If that's the case, you'll need to determine how much weight employers give to experience alone.One way to do this is to scan job postings to see how many call for certifications. Another is to network with professionals who specialize in the technology to get their impressions of the job market.
How is the credential perceived? In some cases, a certification and experience can go hand-in-hand. For example, even senior project managers benefit from having the Project Management Professional (PMP) credential on their resume.
Are certifications required? Sometimes, having the right certification is essentially a requirement for a successful career.It would be hard to get very far in IT security, for instance, without holding the ICS2's Certified Information Systems Security Professional, or CISSP. In many vendor-specific positions — a job focused on VMware applications, say — a vendor-backed certification may be necessary.
What's the payoff? Chances are you're going to pay a significant portion of the certification's cost on your own. What do you expect to gain in return? Maybe it's a higher salary, or perhaps it will help shift your career focus from an aging technology into something that's up-and-coming.Whatever the reason, you should be able to identify the benefits that holding the certification will bring you.
Certifications can burnish your resume and help prove your skills. But before committing to the time and expense of earning a credential, be sure you understand how employers view it, and just how much it can help you succeed along your desired career path.
---
About the author…
Mark Feffer has written, edited, and produced hundreds of articles on careers, personal finance and technology for leading business and career sites. He is currently writing for JobsinME.com, JobsinRI.com, JobsinVT.com and JobsinNH.com, the top local resources for job seekers, employers, and recruiters in New England.