Once you have completed your resume and BEFORE you distribute it, you need to optimize your LinkedIn profile.
This optimization certainly includes SEO, but it also includes personal marketing.
Your LinkedIn Profile needs to be in synch with the brand messaging on your resume.
This is crucial because, according to an April, 2011 Society of Human Resource Management (SHRM) survey, 95% of employers and virtually every recruiter will look you up on LinkedIn before calling you.
10 Key LinkedIn Profile Elements for Information Technology Professionals and Software Engineers
Here we will review the key factors in developing and optimizing your LinkedIn Profile.
  1. Selecting Keywords  
Before you start writing anything for your profile, first determine the 2-3 keywords that you want associated with your name. These are the search terms that people will use to find people like you, and you will want to make sure you have used these terms effectively to ensure you show up in the first or second page of LinkedIn search results.
If you are a programmer, then programmer is a good word to start with, but adding Mobile Applications helps differentiate you, if appropriate. Other keywords might be Cloud Computing, Scrum Master, Enterprise Architect, and so on, as appropriate to your skills and experience.
Tip: Go to LinkedIn, and search for people like you to see what others have used and what seems to be most effective.
  2. The Headline  
Next to your name appears your "Professional Headline" which you can edit. You have 120 characters to tell the world who you are and why they should contact you. If you do nothing here, which is what most people do, then it will just give the title of your most recent job. That is not the way you want to be shown.
Which is a better Headline?
Software Engineer at Data Management
OR
Senior Software Engineer with 10+ years experience developing mobile and enterprise-wide applications for retail chains
  3. The Photo  
Your goal is to get a 100% complete profile (a.k.a. "All Star"), and you will need a photo to do that. If you are uncomfortable with a photo, you may use an avatar, but headshot photos are definitely preferred because they make you recognizable and human.
Just make sure the photo is a professional pose and not a picture of you at the beach or eating dinner with friends.
  4. Recommendations  
Your profile is not considered complete unless you have at least 3 recommendations, so after you have completed entering information into your profile, go to the LinkedIn Learning Center to learn how to develop recommendations for your work.
Recruiters definitely pay attention to recommendations, so don't consider them to be optional.
  5. Websites  
In the Contact info section, LinkedIn gives you three different ways to link to different web pages to show off your work in addition to your non-work email address.
Also, link to articles you have written (on LinkedIn or elsewhere), white papers you have written or contributed to, and other sites that showcase your work. If you have these websites, make sure you use a good searchable and relevant title, so instead of saying "My Website" use actual names such as "My White Paper on Cloud Computing."
  6. Your Profile URL  
If you see /in/ in your LinkedIn profile, you have the LinkedIn default full profile. It is important that you personalize your URL. Simply click on the "Edit public profile & URL link at the top of the right column of your profile.
If you have a common name just play around a bit until you find a version that you feel comfortable with. Add or remove a middle initial; append a degree or certification; include your Zip Code or Area Code to clearly identify your location.
DO NOT ADD BIRTH YEAR! Recruiters (and others) often recognize the birth year addition. Some may think you are too young, while others may think you are too old. So, why advertise your age?
  7. About  
The About section (formerly the Summary) is one of the most important parts of your LinkedIn profile! Use the LinkedIn Summary to really showcase who you are and what you can do for a firm. Here you have 2,000 characters to express your value proposition and the brand messaging you have on your resume – use all 2,000!
Use LinkedIn Eye Candy ☑ to break up the wall of words in About (and other sections) into easily scanned and understood bulleted lists.
Note that your writing style here is a bit different, more conversational (first person) with short paragraphs and a lot of white space to make it easy to be read online.
Start with a hard-hitting profile and branding statement.
Example:
📌 Senior IT Executive: CIO / CTO / COO
📌Specializing in turnarounds, revitalizations and rapid growth organizations
Then, follow with a summary of your core skills and accomplishments. A key trick here is to imagine that the only thing that they will see about you is your LinkedIn profile summary, so showcase the key information here that will make them want to immediately pick up the phone and call you.
Example:
I am the fellow that people call to handle their most challenging issues. My career is marked by:
☑ 7 years at EDS assigned to turn around troubled global accounts. Successfully saved portfolio of over $400M in business.
☑ Brought in by Board of Directors as COO to turnaround flailing SaaS company and delivered 132% of revenue goal in first year.
☑ As CIO of Western Technical, setup PMO that reduced cycle times 37%, slashed defects 88% and increased customer satisfaction by 34%.
IMPORTANT NOTE if you are currently employed: Unless you want your employer to know that you are looking for a new position (which, depending on the employer, can lead to instant job loss), avoid putting in any statements like "Available for relocation." Also make sure you are not publishing any information that your company would not want to make public such as revenues and earnings numbers.
Don't forget to include a line of contact information for you at the bottom of About for people who aren't connected to you. Best: provide non-work email address and a phone number (you can use a service like Google Voice to keep your own phone number out of the hands of the mass callers).
  8. Skills & Endorsements  
When you look at Skills & Endorsements, think KEYWORDS!
This section is a primary search criteria in LinkedIn's Recruiter service (their primary source of revenue). So, while it is very easy to ignore, pay attention to it.
You choose your top 3 Skills — they are the most visible ones. But LinkedIn allows up to 50 Skills Take advantage of this opportunity!
Endorse others, and ask for them to endorse you, too.
  9. Experience  
In this section you will have a description of each of your various jobs going back 15 or 20 years. Focus on achievements, and provide MUCH more information than simply employer name, job title and dates of employment. (Keywords!)
Describe the employer, unless it is a well-known organization. Then, share your accomplishments in the job (that you are allowed to make public). Don't limit this to a snapshot of your work. LinkedIn offers 2,000 characters, so share some of the things that you would brag about in a job interview.
  10. Add Profile Sections  
LinkedIn has added an "Add profile sections" link at the top of your profile where you can add your accomplishments, associations, affiliations, certifications, and personal interests. Use these to drive even greater keyword density for the kinds of positions you are looking for. Here you can also tie in to your Twitter account.
  More —  
Check out the Accomplishments section. You can add projects, patents, languages, and much more. There are also applications that you can add to your LinkedIn profile including incorporating your blog, putting up PowerPoint presentations, adding Amazon book reviews, or linking to white papers.
The Bottom Line on Optimizing Your LinkedIn Profile and Headlines for IT:
LinkedIn has changed forever the job search landscape. Follow these tips and you will be sure to stand out. For additional information, check out Job-Hunt's section on LinkedIn for Job Search and LinkedIn's own Learning Center.
More About LinkedIn for Job Search:
---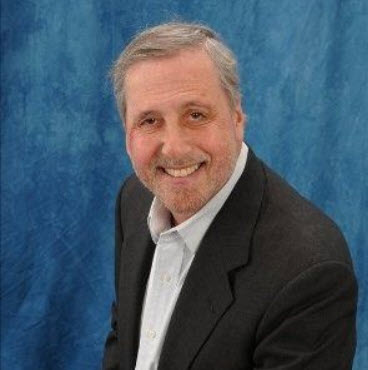 About the author…
Don Goodman is a triple-certified nationally recognized career professional (Expert Resume Writer, Certified Career Coach, and Job Search Strategist) with over 20 years of experience helping thousands of people quickly land their next job. Don graduated from the Wharton School of Business and Stanford University's Executive Program.
More about this author…