Recent studies show that 90% of employers will look you up online before calling you. What they find can make all the difference between receiving a phone call or going into the "not interested" pile of candidates.
Here are some tips on how to make sure you stand out online.
First and foremost, decide how you are branding or positioning yourself.
Do you want to be perceived as having expertise in: Cloud computing? Mobile applications development? Enterprise architectures? An IT Executive leading global initiatives? Or perhaps a top-drawer Network Engineer?
This is important because you must be consistent in how you present yourself.
Building Your Online Presence
There are two parts to building an online presence.
The first is establishing yourself on key sites, and then, secondly, creating online activity and content.
There are increasingly more sites where you can build a presence, and this article will focus on just the top sites.
First, the 3 Key Sites
1. LinkedIn
The first place employers will go is LinkedIn where they can see just about everything about you as LinkedIn can also incorporate your online content from Twitter and your blog if you have one. Make sure your profile is 100% complete, that you have at least 3 references and your profile is compelling and brand-supportive.
See LinkedIn for IT Professionals to see the 10 key elements of a good LinkedIn Profile and Job-Hunt's free Guide to LinkedIn for Job Search.
2. Twitter
Yes, the 140-character tweet is here to stay. Don't wait any longer and grab your name on Twitter while you still can.
Major firms are posting jobs on Twitter, and those who follow and engage in conversations with people at the company are in the best position to get noticed. Identify the companies you are interested in and see who is tweeting. Search relevant hashtags, follow the appropriate players, and start intelligently responding to tweets so you can build followers.
See Job-Hunt's free Guide to Twitter for Job Search for additional information.
3. Facebook
I will admit I have not yet accepted that professionals need a Facebook page as I see that more for personal information then business. Nonetheless, Facebook is pushing hard to be accepted as a business networking site and many companies have Facebook pages.
My guess is that the reasons to have a Facebook for business page will be more compelling in the next 12 months, so start familiarizing yourself with how targeted companies are using it and join the conversations as relevant.
Check out the articles in Job-Hunt's free Guide to Using Facebook for Job Search for more information.
Second, Building Activity by Providing Content
Once you are on the core identity sites where people can see your profile and credentials, you then need to develop content that supports your brand and positioning. This is primarily done by blogging, tweeting, and article writing.
Attract potential employers and new networking contacts by becoming active and visible in your area of expertise:
If you can write articles, publish them (or republish them) on LinkedIn Pulse, giving you a much stronger presence. From your LinkedIn home page, click on the "write an article" link to submit your writing. LinkedIn will automatically add your 3 most recent posts near the top of your Profile, so anyone who visits it can find them. And, of course, your posts are linked to your Profile for those who find a post first.
A quick way to get noticed is to go to Amazon and comment on a relevant book or other product. If mobile computing is your field, read the newest or most controversial book on that topic, and submit a well-reasoned and documented review. Or provide a thoughtful review a new product (after you have used it). Because Amazon is a very high-ranking site your comments will move you towards the top of the list when someone searches on relevant topics.
Find the top bloggers and sites relevant to your topic. Start following them in LinkedIn and Twitter and respond to their posts. If someone comments on the latest developments or technology in your field, adding something that embellishes their statements helps build credibility for you.
If you want to really establish expertise, start your own blog, and make sure you post good articles 2-3 times per week to start.
You can connect your LinkedIn Profile to your blog posts and also to your tweets. LinkedIn also has a Status bar that allows you to put out a quick note to LinkedIn followers regarding relevant topics.
Note too, that LinkedIn has over 2,000,000 groups and you can join up to 50, so join the appropriate groups and see the Active Discussions. Now you can post a question or answer others so if someone is asking "How do you…" you can respond. LinkedIn also lets people rank answers and a few "Best Answer" ranks can really help.
YouTube is another high-ranking site and, just like blogs, you can post comments. For example, Cisco has videos on cloud computing, and you can post a comment about each.
If you have given speeches or presentations or have access to ones you like, consider putting it on YouTube (make sure you have the "rights" to it first). But be careful here: if you are showcasing yourself, make sure the video is short, strong and well-done.
Bottom Line on Building an Online Presence to Help Find a Job
Your online identity and presence will make a powerful difference in your job search, so follow these tips and separate yourself from other job candidates.
More About Building Your Online Presence
---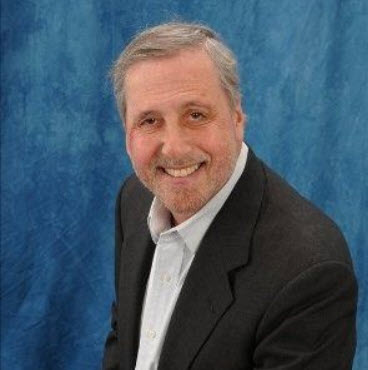 About the author…
Don Goodman is a triple-certified nationally recognized career professional (Expert Resume Writer, Certified Career Coach, and Job Search Strategist) with over 20 years of experience helping thousands of people quickly land their next job. Don graduated from the Wharton School of Business and Stanford University's Executive Program.
More about this author…