The best advice for what happens after your application is submitted varies as much as the opportunities you apply for. However, the majority of employers and HR Pros agree if you don't follow up after applying for a job, you won't have to worry about the rest of the process.
Our April 2017 survey revealed a whopping 51 percent of employers and HR professionals say they do not consider candidates who don't follow up after they submit an application.
What other factors are employers and HR professionals looking at after you submit your application? Here are four areas job seekers should consider during the application process and the specific actions to take to ensure you're called for an interview:
Personal Online Reputation
Your online reputation must be consistently managed. It is the first impression you make for most employers. In fact, our April 2017 survey found 61 percent of employers and HR professionals agree managing your online reputation is important.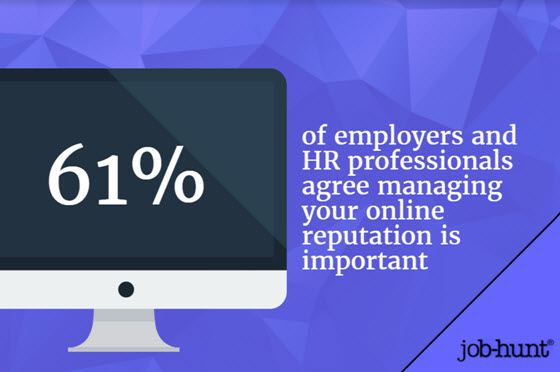 Know How You Are Perceived
Determine what your online reputation is by researching the internet for anything associated with your name. This includes anything that links to any variation of your name. If you are married, make sure you also research your maiden name.
Be sure to include any nicknames that may be associated with your professional name. Take note of the results and how an employer may perceive you. This will help you decide if you need to improve or grow certain areas of your visibility.
Determine a Strategy to Improve Results
It is often easier to push negative content lower in search results than it is to remove it entirely.
Take inventory of your online accounts. Make sure you delete any that are outdated or irrelevant to your current personal and professional identity.
Sometimes it is not possible to remove negative results. The most effective way to eliminate a bad search result from Google is to work to improve the visibility of positive and relevant results.
Social media profiles usually have good credibility with Google, so they tend to rank pretty high. Expand your positive internet presence by setting up new social media profiles, maintaining active accounts, owning your own domain, starting a blog, creating multimedia, and optimizing content.
Boost Your Reputation as an Expert
Owning your own domain, where you actively publish a blog or share informative multimedia is a great way to establish a credible voice in your industry and secure your reputation. Positioning yourself as an expert proves to employers you are the most qualified applicant.
In fact, 28 percent of employers and HR professionals in our April 2017 survey reported they look for industry specific knowledge when considering a qualified candidate.
Showcase Your Skills Through Various Mediums
Create valuable content on the internet to prove your communication skills, knowledge, and passion. Our recent survey revealed 36 percent of employers and HR professionals say they look for good communication skills in these unique content mediums, and 19 percent say they look for evidence of passion.
If you do well with written communication, a blog is a great way to showcase your skills.
If you don't have your own blog or the time to commit to one, blogging on other industry sites is just as effective. In fact, our research found 38 percent of employers and HR professionals agree blogging on an industry site makes a good impression.
A great way to combine blogging with advanced multimedia skills is through vlogging — video blogging. Create a YouTube Channel, and then vlog about industry specific topics to demonstrate your passion.
If verbal communication is your strong suit, host your own podcast. Position yourself as an industry expert by recording your insights or answering industry specific questions. Then, publish the recording on a well-known platform like iTunes.
Maybe you would rather cultivate a variety of digital information products relevant to your industry. This may mean you author an ebook, online course, webinar, or audio program to add extra value to your online reputation.
The best part about creating these resources is they can be expanded on in a variety of ways, allowing you to keep your audience up-to-date on industry trends.
If you want to engage more directly with other professionals and experts, look to freelancing, coaching, or consulting to better position yourself in the industry. Coaching or consulting is especially effective if you've been successful and have client testimonials to share.
Whichever medium you use, just be sure it showcases your true passion and positions you as an industry expert.
Personal SEO
Search engine optimization (SEO) is a term coined by web professionals and describes the art of optimizing search results. Establishing great personal SEO is the best technique for creating and managing online visibility. It has become a requirement in much of today's technology-obsessed world.
Personal SEO is the process of creating or enhancing online content to affect visibility of a particular keyword — in this case, your name. If personal SEO is executed correctly, it will significantly improve the visibility of your search results.
Choose Your Professional Name
You must determine your 'professional name' and use it consistently for all professional profiles. This helps to create and maintain personal SEO. It also helps to avoid any misunderstandings due to similar names that may be associated with bad results.
Search for variations of your name and see what comes up. You want to avoid employers finding the wrong, and possibly negative, results tied to someone with your name.
Identify from these results what the best format of your name would be to use and update all of your accounts with this version. For example, if your application refers to you as John A. Doe, be sure all of your online profiles match.
Also, consider what happens if you build a Twitter account under the alias 'Jack Doe' and tweet industry advice. If your potential employer searches your professional name instead, your Twitter profile will not appear or it might be on the second or third page of results.
Conduct Personal Keyword Research
It is important to have optimal personal SEO because it connects the best results with your name. Our April 2017 survey found that 52 percent of employers and HR pros are going to social media to assess your personality, interests, work ethic, and how you might fit into their company culture.
That's why you must conduct personal SEO keyword research regularly.
Google your professional name and see what comes up on the first couple pages of results, every couple of months. Recruiters are relentlessly researching candidates online. And according to our survey results, approximately 75 percent of employers go through at least the first full page of your profiles on the internet.
Bury Negative Results
If bad results do show up in your personal SEO research, it is very important to replace them with positive ones.
You may not be able to delete bad results, but you can work to ensure the best results are the most visible by involving yourself publicly through engagement on forums and social media.
Get active on a forum, like Quora, answering industry specific questions. This helps boost your industry credibility, while the forum becomes the most relevant and recent activity associated with your name.
Use your social media profiles, personal blog, or a personal website to link back to other sites that are associated with your name, like Pinterest, Reddit, and LinkedIn. Google determines content rank by analyzing how many times others link to it. Including links naturally makes this content more visible through strategic higher ranking.
Reframe Negative Keywords
If you are unable to completely delete or bury negative results, it is possible to reframe negative keywords associated with your name.
Sometimes keyword combinations bring up negative results. To counteract this, start replacing negative associations with positive keywords. For example, if using Jane Doe and Freelancer brings up unwanted results, pair your keyword (name) with a new keyword, e.g. Jane Doe and Writer.
Social Media
Social media has become a fast and inexpensive method to conduct background searches for employers considering new candidates. Employers often look online to verify facts on resumes and evaluate communication skills.
Social media still takes precedence over personal websites and blogs and acts as a starting point for employers to assess candidates. In fact, our April 2017 report found 40 percent agree that a candidate's social media profile is more important after they receive their application.
Maintain Professional Content
It is common knowledge and best practice to refrain from posting any negative content on social media. Our April 2017 report shows 54 percent of employers say engaging in illegal activities affects your chance at moving forward in the hiring process.
That is significantly higher than the 16 percent who say a candidate's chances are affected by inappropriate photos, and 12 percent who say finding content including profanity would deter them.
However, there is still hope for those who aren't sharing on social media at all.
Our April 2017 survey found that 39 percent of employers say they will conduct a background check if candidates do not have a social media presence, whereas 31 percent will call previous employers, and 23 percent will ask for references.
Landing an Interview
Getting called in for an interview requires submitting a well-executed application, but also having an effective social media presence that provides solid evidence of your qualifications. Employers expect candidates to be top-notch, taking a lot of things into consideration before the interview invitation is sent. It often boils down to proof.
Assess your qualifications and how they align with the job description, then clearly show how your education and experience qualifies you for the role.
Our April 2017 survey found 58 percent of employers and HR professionals say certifications and degrees are at the top of the list for determining if job seekers are qualified.
Highlight Associations With Areas of Expertise
Be sure to make areas of expertise and education visible and cohesive across social media accounts, such as LinkedIn and Facebook. If you attended a notable university, make sure you join alumni groups.
Long-term unemployment is still stigmatized, so it is important to bridge employment gaps with volunteering and other social involvement. Our 2017 April survey found 20 percent of employers and HR pros say employment gaps could disqualify you from moving forward.
Employers take a lot of information into consideration once job seekers submit an application for employment. Always be conscious of your online reputation, personal SEO, social media activity, and how those factors affect your chances of securing an interview.
Original Research Released August 2017
---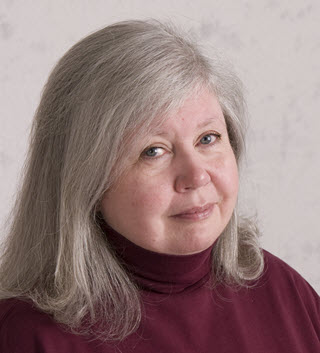 About the author…
Online job search expert Susan P. Joyce has been observing the online job search world and teaching online job search skills since 1995. A veteran of the United States Marine Corps and a recent Visiting Scholar at the MIT Sloan School of Management, Susan is a two-time layoff "graduate" who has worked in human resources at Harvard University and in a compensation consulting firm. Since 1998, Susan has been editor and publisher of Job-Hunt.org. Follow Susan on Twitter at @jobhuntorg and on Facebook, LinkedIn.
More about this author…