Each of these free ebooks should help you accomplish a specific goal important to the success of your job search and career.
These free job search guides are made available to you by Job-Hunt and the authors to help you with your job search. No registration is required to download any of them.
Feel free to use these guides for your job search and to share them with your friends and anyone else who needs help coping with today's job search process.
NOTE: These materials — and all of Job-Hunt.org — are protected by U.S. Copyright Law. Do not sell these books, and do not repackage the information in them to sell.
If you wish to use them for a workshop or class, please contact us for permission.
Job-Hunt Quick Guides – eBooks Providing Free Help with Your Job Search
These guides are short, designed to be a quick read on a specific topic, so you can learn what you need to know and move on.
Also see the columns on Job-Hunt written by experts and expanding every month to help you deal with today's job search: Online Job Search Guides.
Clicking on the title will open a new browser window containing the ebooklet.
27 Job-Hunt Job Search Experts plus What Color Is Your Parachute? author Dick Bolles offer over 100 tips for successfully leveraging the holidays for your job search. These tips help will year around, but are easiest to implement during the end-of-year holidays.
By Patra Frame, Job-Hunt's Veterans' Job Search Expert, a veteran of the USAF and now an HR consultant. Patra offers a 4 step process for transitioning to a successful career in the civilian world after your military experience.

By Patra Frame, Job-Hunt's Veterans' Job Search Expert, a veteran of the USAF and now an HR consultant. Patra shares how to bulid your network during your transition, defining your goals and establishing your plan for your civilian career. She also shares how to build and maintain your network, the foundation of your successful civilian career.

By Barbara Safani, owner of Career Solvers. This may be the trickiest part of starting your new job — negotiating your starting salary and other things associated with the new job so that both you and your employer are satisfied with the result.

By Meg Guiseppi, CEO of Executive Resume Branding and Job-Hunt's Personal Branding Expert.Subtitled, "How to Use LinkedIn to Build Your Personal Brand and Land a New Job Faster," this book helps you leverage LinkedIn to build a strong personal brand that will support your job search efforts and help recruiters.

By Chandlee Bryan, Job-Hunt's New Grad Job Search Expert. One of the biggest challenges post-college is graduating from an internship to full-time employment. Here are five winning strategies that college career counselor Chandlee Bryan has seen in practice. Use them to leverage an internship – or convert another short-term work opportunity – into a full-time offer.

By recruiter Jeff Lipschultz, founder of recruiting company A-List Solutions and Job-Hunt's Working with Recruiters Expert. Interviewing does not have to be an intimidating experience. Certainly there may some excitement about the prospect of landing a great new job, but in the end, if you are the right fit for the job (and the job is a good fit for you), the pieces will fall into place.

By Tim Tyrell-Smith, Job-Hunt's Personal Marketing Expert. The 5 powerful steps that will bring your "brand" to life. In this e-book, you'll learn how to put your subject matter expertise to work for you. And begin to build serious social credibility as you spread the word about your highly marketable skills. You'll also learn how to balance your own marketing by supporting and sharing the ideas of other people.

By Susan P. Joyce, Job-Hunt's editor and Online Job Search Expert. For most people, job boards are NOT the solution to their job search, and many job seekers waste too much time on them. But, they can be helpful as long as you know how to choose the best ones for you and how to avoid the ones that are scams.

By Susan P. Joyce, Job-Hunt's editor and Online Job Search Expert. If others have already been laid off, don't wait for the golden handshake. Take care of yourself. NOW! Do NOT expect that being a competent, or even an outstanding, and loyal employee will protect your job. It may not.

By Randi Bussin, owner of Aspire for Success, and Job-Hunt's Career Change Expert. Are you unhappy with your current career, or just wondering if you might like something else much better? Start re-inventing your career by going through this process to help you determine what your next career should be. Then, move on to implementing your career reinvention, next…

By Randi Bussin After you have figured out what you want to do next (above), begin the process of actually changing to that new career in a logical step-by-step manner that should help you find a smooth pathway to that next great career.

By Wendy Gelberg, author of The Successful Introvert and Job-Hunt's Introverts' Job Search Expert. More than any other job search activity, networking pulls people out of their comfort zone, especially if they're shy or introverted. You've probably heard that it's essential – not just for job search, but for managing your career – and yet there's a good chance that you find the prospect of doing it daunting. Here's how to overcome.
---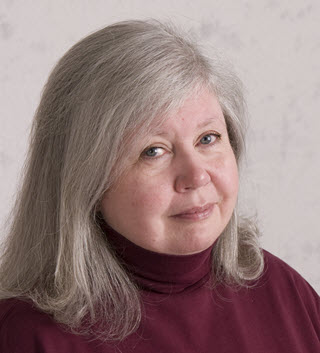 About the author…
Online job search expert Susan P. Joyce has been observing the online job search world and teaching online job search skills since 1995. A veteran of the United States Marine Corps and a recent Visiting Scholar at the MIT Sloan School of Management, Susan is a two-time layoff "graduate" who has worked in human resources at Harvard University and in a compensation consulting firm. Since 1998, Susan has been editor and publisher of Job-Hunt.org. Follow Susan on Twitter at @jobhuntorg and on Facebook, LinkedIn.
More about this author…