Congratulations, you got an interview.
Now all you have to do is distinguish yourself from the 5 to 15 other people who did too.
These three techniques will make you stand out from your competition.
1.Build Rapport.
People hire people they like so your goal is to transition the interview into more of a conversation.
The two best ways to do transition to a conversation are (1) adjust your intonation and then (2) add questions after you have responded.
Adjusting your intonation –
Did you know that the words you use contribute less than 10% to the overall effectiveness of your communications?
Your intonation and body language are the most important. So, try to change your intonation to that you would use if you were having a casual lunch with a buddy.
For example, when asked "Tell me about your role at Merck?" here are two ways to respond:

At Merck I was the technical support person for the VP of Sales, and I managed his personal technology devices, computer and data systems, and multinational Internet productions.

OR

That was a very challenging job! I was the only person providing support for a VP of Sales with 50 reps working for him in 3 countries. Every day I was challenged to meet tight deadlines, make all the technology work smoothly and correctly so that reporting was accurate and timely, and ensure that complex productions using video like international Skype video were perfect for both staff and customers. At least twice a week someone would say "I don't know how you do it!"

Which response do you think will get them listening? The first is bland. But, the second tells a story, and makes it interesting – and even a conversation starter.
Asking a question –
The second thing you need to do is ask questions after your response. So after giving the above response you can ask "How many people would I be supporting in this position?"
2.Find the Pain
The most important question to ask in an interview is –
"What is the biggest challenge someone will face in this job in the first 6 months?"
This is a sales technique used to uncover their pain. It allows you to hone in on – and then share – the experience you have that will eliminate this issue.
For example, if they say that the biggest challenge is to rebuild customer confidence, then you can focus on how you've done that before.
"You know I faced that exact situation at Wells Fargo! So I made a point to personally visit each customer just to hear their frustration and needs. Of course, I made sure I provided timely follow-up and meaningful responses after that meeting. The result was that I retained 98% of the customers and even increased sales at 10 of them to record levels."
Again note the conversational, story-telling style.
3.Uncover Objections
If you are in sales, this is a must, but everyone should do this as an interviewing technique.
Just ask:
"If you had to choose your finalists for this position today, would I be included?"
OR
"Based on our conversation today, do you believe I can excel in this position or do you have areas of concern?"
Tough questions to ask, but hearing their responses allows you to respond and overcome any objections they might have. If you do not ask, and they do have objections, then you will be one of those who gets the rejection letter.
Bottom Line
Follow these techniques and your interview success rate will go up dramatically.
More About Succeeding at Job Interviews
---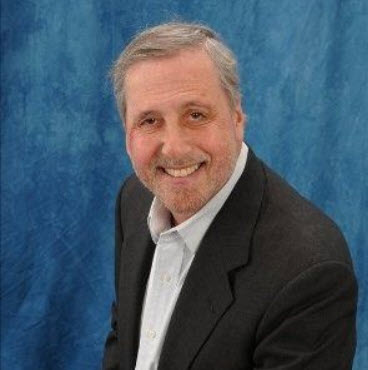 About the author…
Don Goodman is a triple-certified nationally recognized career professional (Expert Resume Writer, Certified Career Coach, and Job Search Strategist) with over 20 years of experience helping thousands of people quickly land their next job. Don graduated from the Wharton School of Business and Stanford University's Executive Program.
More about this author…