LinkedIn has become a powerhouse tool to assist you in getting a job.
There are a number of ways you can use LinkedIn, and this article will focus on identifying companies you may wish to work for.
This is step 1 of a Proactive Job Search.
What Do I Mean by a "Proactive" Job Search?
There are two kinds of job searches: reactive and proactive. The reactive style is the one most people are accustomed to where you look for jobs and then apply to the ones that interest you. This is reactive since you are at the mercy of what comes up in LinkedIn and the job boards.
Although you need to include some reactive search techniques in your job search strategy, it is important that you learn how to do a proactive job search where you pick the companies and the jobs you are seeking.
The first part of a proactive job search is to identify what companies interest you.
Plan to make a list of 10-30 companies that you think you would like to work for.
LinkedIn has a robust company search feature that can help.
Using LinkedIn to Find Companies
At the LinkedIn search menu, choose Companies and the Search button, then on the next screen, make sure you are on the Search Companies tab.
This brings up the Advanced Search options: Location, Job Opportunities, and Industry. LinkedIn gives you the option to focus your search using options in the "Refine By" column on the left.
The LOCATION offers "All Locations," countries, and other for your area as determined by your settings. If you are looking for a different location, type the name in the box. LinkedIn provides you with the option to limit the search to headquarters only.
The JOB OPPORTUNITIES box restricts the search to only those companies hiring on LinkedIn.Note: Since the purpose of this search is to identify companies, do not check this box because you want to see all the companies that fit your criteria, regardless of whether they are using LinkedIn to advertise jobs.
The INDUSTRY selection box narrows the search to key industry segments. If your background is extensively in Information Technology and Services, you can select that field here.
The RELATIONSHIP box narrows your search to those firms where you have relationships. This is a great tool. For now, just choose All LinkedIn Members.
The COMPANY SIZE boxes indicate the size of the companies you are targeting as defined by number of employees. Also, look at the Fortune box where you can choose segments of the Fortune 1000.
Example:
Brian Paige has been an IT Manager at a small IT consulting firm in the New York area. Although he has managed dozens of projects, he has enjoyed wearing many hats at his 70-person company. He doesn't feel comfortable going into a large company, so he is seeking similar opportunities.
Brian's company search selects the Greater New York City Area, the Information Technology and Services industry, and companies with either 11-50 or 51- 200 employees. Companies with 1-10 employees are too small for Brian. He also selects only Headquarters locations so he can be where the action is and have more opportunities for advancement.
LinkedIn returns over 1,400 companies for Brian to look at. Importantly, using the "Sort By:" link at the top of the list of companies, LinkedIn offers the option to reorder this list by Company Size and the number of relationships that link you to the company. This is a great start and you should start looking through the list, but you can also narrow it down significantly by adding a keyword search.
At the top of the left column is a blank search box. Here you can put in key terms, and, in Brian's case, entering CRM narrows the search to just 58 firms that mention CRM as their area of specialization. This is more manageable.
The next step is to click on a company's profile, and see if it is one that interests you. If so, click on the Follow button so company updates and messages are sent to you.
LinkedIn makes it easy to follow companies. See the following methods:
Using the company's link on a member's profile (you can click right through)
Directly via the company profiles
Using the "Companies" drop-down list on the LinkedIn header.
LinkedIn allows you to customize your notification settings. This, they note, gives you the "flexibility to choose the volume of updates you receive from these companies (including the ability to determine) the type, frequency and format of updates for the companies you are following."
More:
Part 2 of Proactive Job Search – How to Research Potential Employers
Part 3 of Proactive Job Search – How to Contact Potential Employers
---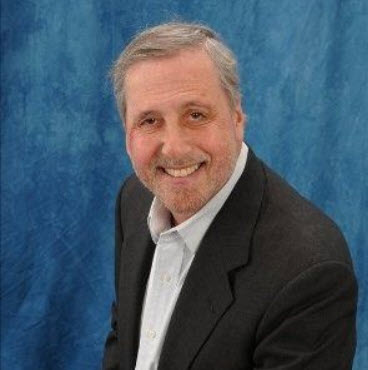 About the author…
Don Goodman is a triple-certified nationally recognized career professional (Expert Resume Writer, Certified Career Coach, and Job Search Strategist) with over 20 years of experience helping thousands of people quickly land their next job. Don graduated from the Wharton School of Business and Stanford University's Executive Program.
More about this author…