When you are developing your search plan, in many cases using "outside" (a.k.a. "independent") recruiting firms can be a good way for you to connect with an employer.
Call them recruiters, headhunters, or search consultants, these are the people who are paid by the employer to find people who meet their needs, although these recruiters are not part of the employer's staff. (See the different kinds of recruiters for more information about recruiters.)
Here are some tips to get the most out of these relationships.
Are you the type of person they want to work with?
The first thing that you need to understand is that recruiters are paid by the employer, and their loyalty is to them.
It is not true that recruiters find jobs for people – they find people for jobs.
It is crucial that you understand this important part because many people just call recruiters and expect help in their job search.
With that in mind, you should determine if recruiters work at your level. Recruiters typically receive 20-30% of the annual compensation for the position which means that for a $75,000 job, a recruiter will get between $15,000 and $22,500 if a company hires the person they present.
Recruiters are usually hired to find people for those "hard-to-fill" positions requiring specific technologies or experience, so they will only put in front of their clients people who are worth those kinds of fees. They look for the "best-fit" candidates, one who meet most – if not all – of the employer's requirements.
For you, that means that if you have no experience in the kind of position they are trying to fill, it is unlikely they will consider you. If you are a recent IT graduate with less than 2 years of experience, it is also unlikely that a company would want to pay those fees for someone who is so easy to find through regular job advertising.
A good way to see if you are the kind of person recruiters want is to look at the ads on Indeed.com for your job title. See if they are posted by employers or recruiters. Although that is not an acid test, it is certainly a good indicator if you fit in the category of those people a recruiter would seek.
Connecting with a recruiter
Recruiters are busy seeking candidates which they primarily do through LinkedIn these days. So before you do anything, make sure you have a great resume and a keyword-rich LinkedIn profile so they can find you.
Then, check the recruiters out on LinkedIn:
See if they are active in any Group discussions.
Check out their web site.
Get a good feel for the type of person they are seeking.
Build your credibility, brand, and visibility by contributing to LinkedIn discussions, making it more likely they will find you.
[Related: How to Be Found by Recruiters on LinkedIn and How to Add Recruiters to Your LinkedIn Network.]
If you are contacting them, there are some good services that will query an opt-in recruiter database to identify those recruiters who have indicated they would be interested in someone like you, and then do an email campaign to get your information to them. These generally run from $150 to $500 and can be monies well-spent.
Note that, generally, recruiters do not like to receive follow-up calls asking if they received your resume. They are highly motivated to fill their open positions, and if they thinkt you are a fit, they will call you.
Sometimes they will invite you to post into their database for future openings, and if you think this is the kind of firm you wish to do business with, then you should do that.
Things to watch out for
Working with recruiters can be great, but there are some pitfalls you should avoid.
If they ask you for money, then you probably do not want that kind of arrangement. A lot of recruiters are turning to reverse-headhunting these days, meaning the candidate (you) pays them to place you in a job. Although there are a few good firms in this category, I would generally avoid these kinds of relationships.
They might not really have a job opening. A lot of recruiters are on weekly quotas as to the number of new resumes they put into their internal database, so they may call you with no real opportunity available.Be sure you ask them if this is for a specific opening and have them describe it before agreeing to let them have your information.
Verify that the recruiter will never submit your resume to any employers or jobs without your knowledge and approval. Make sure that they don't "blast" your resume out to employers and job boards.This is hugely important:

For example, assume you are targeting Westinghouse and have spent weeks networking to get an introduction. Then, Westinghous HR indicates they already received your resume from a recruiter.

This means that Westinghouse is obligated to pay the recruiter a fee for finding you, even though you had approached Westinghouse directly yourself. The recruiter's fee raises your "cost-to-hire," and can keep you from being considered.

If asked, do not sign an exclusive agreement. You have every right to work with multiple recruiters and to continue applying directly to companies.
Bottom Line
Recruiters can be a big help in your job search. Or not. Use these tips to make recruiters a very productive part your job search.
For More Information
See Job-Hunt's Guide to Working with Recruiters and Guide to LinkedIn for Job Search for more information.
---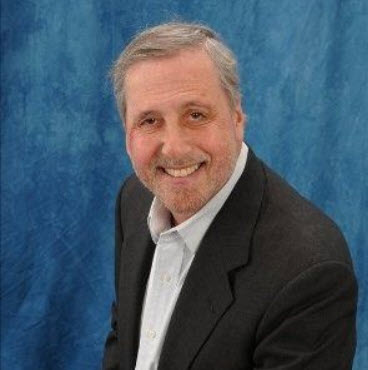 About the author…
Don Goodman is a triple-certified nationally recognized career professional (Expert Resume Writer, Certified Career Coach, and Job Search Strategist) with over 20 years of experience helping thousands of people quickly land their next job. Don graduated from the Wharton School of Business and Stanford University's Executive Program.
More about this author…