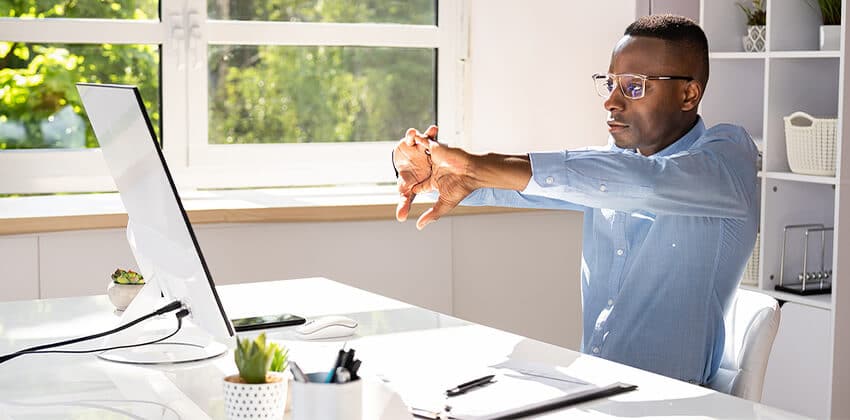 Searching for work is a job in itself—and so is preparing for a job search. But while many job seekers understand the challenges of pounding the pavement (and internet) looking for a new position, fewer people initially grasp what's involved in readying yourself to job hunt.
If you just jump into job seeking with zero planning or preparation, though, you'll be selling yourself short and hurting your chances to land a new opportunity. Here are some critical steps to help you thoroughly prep for a job search.
Review and Revise Your Current Resume
While online applications have become standard, the traditional resume is not dead and will still be required for the foreseeable future as a key part of most organizations' hiring practices.
If it's been a while since you've read your resume with a critical eye, be sure to do so as you prepare for a job search. At a bare minimum, you'll need to add your current position to your resume, noting not just start and end dates but your responsibilities, key accomplishments, and numeric stats that help quantify your success in the role.
Beyond that, though, use this as a time to improve your resume by tailoring what you emphasize on it to the new job and company that you're applying to. For example, maybe you're keeping the same role but switching industries, which requires that you review and revise your current resume content to best highlight your specific experience that's most relevant to the new industry.
Visit and Vet Your Social Media Profiles
The number of recruiters and hiring managers who rely on candidates' social media presence as part of their evaluation process keeps rising. A recent report from SourceMob found that practically all recruiters (94%) turn to social profiles to help them with their recruitment efforts. That means it's essential for any job seeker today to ensure that all of their social sites showcase them in a professional light.
Since many social media sites are truly social and not oriented toward creating a professional presence, you should take some time to comb through your profiles and see what's there. Review them with a critical eye, trying to step into the shoes of a hiring manager, and ask yourself, would you hire you? If you don't feel you can be objective, ask a mentor or trusted friend to look over your social content. Consider archiving or deleting any posts that might turn a recruiter off and cause you to miss out on an opportunity.
Refresh and Reinvigorate Your References
Rare is the organization that doesn't ask for professional references as a step in the hiring process, so you want to be sure your references are up to date. This means not just noting the names who you've listed as references, but making sure to touch base with those individuals to reestablish your connection with them if it's been a while since you've connected.
Let your references know you're starting a job search, and confirm they're willing to remain as one of your references. Double-check their current contact information and their preferred method for a recruiter or employer to contact them. And remember to ask if you can reciprocate by helping them with a professional goal.
Consider Creating Other Online Content
Besides online applications and resumes, other types of online materials can enhance your job search if you prepare them as part of your background materials. Some industries, like graphic design and advertising, prefer that candidates have online portfolios of their work or campaigns.
Depending on your role, you might also benefit from creating a professional website on which you can feature sample projects, client lists, and testimonials or positive reviews from previous managers and colleagues. You can also boost your career credibility by getting an article published in an industry magazine or on a website for your profession.
Boost Your Professional Skills
In addition to freshening your job search materials and references, also consider whether you might want to strategically boost your professional skills by taking an online course in your field. This can help with both hard skills, like learning new apps and software programs, and soft skills, like presenting and communicating more effectively.
It may seem like a lot of work to prepare for a job search on top of actually looking for a job, but the effort can pay off with the results. By ensuring that your job search materials, references, and skills are up to date before your hunt for employment begins in earnest, you can position yourself much more competitively in the marketplace.