A career mentor is a more senior person in your same field or occupation, who advises you regarding professional growth.
Excellent mentors are experienced, knowledgeable, and generous.
A good mentee is respectful, appreciative, and considerate of the mentor's time.
If you make the right connection, a mentor can be the guide and inspiration to help you achieve your career goals.
How a Mentor Can Help
Mentors get to know you, your capabilities, and your goals. Because they have traveled the road a few steps ahead of you, they can suggest ways for you to develop your skills and knowledge to be successful. This may include suggestions for formal training.
If the mentor is within your company, they may recommend you for projects or assignments for which you are suited. In some cases, when you are ready, they may help you gain face time with key people inside and outside the company.
How to Find a Career Mentor
Don't expect your manager to be your mentor. You need to be paired with a mentor who will take an objective approach to your professional life. Look for senior people within your professional network.
The mentor could be a more senior person at your company, or they could be someone outside your company. It is smart to avoid corporate competitors as mentor prospects.
Find an individual who shares your values and career path. Furthermore, select someone that you genuinely respect.
How to Ask for a Mentor's Support
Before you ask for support, prepare a plan. It is important to define the relationship and support that you are requesting. A reasonable request is a monthly meeting lasting 20 to 45 minutes.
Assure the prospective mentor that you are not asking for a job, or training, and you won't go beyond the scope of the monthly chat. You are seeking advice only.
When asking, make it comfortable for the prospective mentor to say, "No." You don't want to spoil the relationship by pressuring them to accept. Not everyone has the time to commit or the propensity to be a mentor.
Establishing & Sustaining the Relationship
Define your relationship together, including how often and how long you will meet. Stay within the set parameters.
Respect your mentor's time. Don't call him or her with questions. Instead save questions for your scheduled meeting time.
If you are given an assignment, get it done on time and ready to present in a professional way. Be open-minded, even if you hear feedback you do not like.
Always share your appreciation.
The Bottom Line
When you partner with a career mentor, you benefit from their experience. That experience can give you the advantage that moves you ahead. As you reach your career goals, don't forget to repay the favor by acting as a mentor for junior professionals that seek your guidance.
---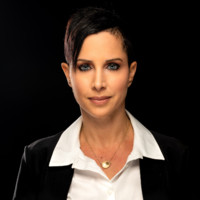 About the author…
Debra Wheatman is a Certified Professional Resume Writer (CPRW) and Certified Professional Career Coach (CPCC). She is globally recognized as an expert in advanced career search techniques with more than 18 years' corporate human resource experience. Debra has been featured on Fox Business News, WNYW with Brian Lehrer, and quoted in leading publications, including Forbes.com, The Washington Post, The New York Times, The Wall Street Journal, and CNBC. Debra may be reached at [email protected], or you may visit her website at CareersDoneWrite.com.
More about this author…