Unemployment can be scary and overwhelming. It's not only the uncertainty of not having a steady paycheck; it's also the disruption to your routine, and the loss of your work social life.
Compounding this is advice from well-meaning friends and family, many of whom have no experience in conducting a job search in today's environment. Many people who find themselves unemployed are encouraged to apply for and to pursue every single opportunity that is out in the market. This feels productive, but it is often a waste of time.
4 Steps to Targeting Your Job Search
Chasing every job posting is an approach that is almost guaranteed to set you up for disappointment, as it lacks any real strategy. What you need to do to be successful in your job search is to create a plan of action outlining how you are going to target your efforts.
To create your action plan, take a personal inventory of your career goals, and then do the following:
1. Decide what kind of job you want.
This seems obvious, but I often work with clients whose strategy is simply to obtain the same type of position they just left.
Frequently, this approach is a default response rooted in emotion rather than in critical thinking.
Sit down and think about what you liked and what you were good at in your previous roles, and how that translates into the roles that are currently available.
It is entirely possible that the role you left no longer exists or is being phased out entirely.
For example, if you spent the previous decade working in print media, you are better served coming up with a way to transfer that experience to digital publishing, rather than looking for another job in print.
Think about what you want to do next, not only what you've done in the past.
2. Create a list of target companies.
After you've determined what it is you want to do, you need to figure out where you can do it.
Look at job descriptions that interest you, and then look at the companies that are posting them.
What do the companies have in common:
Are they within the same industry?
Do they serve the same markets?
Are they in a similar geography?
Research these companies in terms of their customers, their products, and their values. Do they align with your career goals?
Then come up with a list of companies that you wish to target.
3. Use your network.
Look to your network to determine who you know at your target companies, or who can refer you to someone there.
Attend professional networking meetings in your area. You can check out meetup.com to find networking meetings by geography, industry, or profession.
Be sure that when you're networking, you're also offering to help those in your network. Networking is a two-way street.
4. Use thought leadership to help build your brand.
Social media has democratized influence, and a platform such as LinkedIn allows any user to publish her original content under her own byline. Take advantage of this by writing about topics and/or trends you see in your industry or field. Share your articles in relevant LinkedIn groups. I have a client who started doing this, and she now contributes a monthly article to an industry publication.
Writing and blogging is a great way to establish yourself as an expert.
The Bottom Line
You need to be strategic and selective in your job search. That means focusing most of your time on the activities listed above.
I recommend that my clients spend only 10% of their time completing online applications, because that activity has the lowest ROI of any job search activity.
I suggest that job seekers interview selectively as well. Interviews require a great deal of time and preparation, and there is little point in going through the exercise for a position that would not be mutually beneficial.
In short, job seeking is a time to be choosy, not desperate!
More Information About Targeting Your Job Search:
---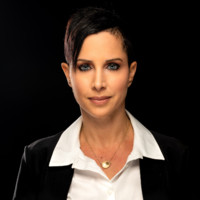 About the author…
Debra Wheatman is a Certified Professional Resume Writer (CPRW) and Certified Professional Career Coach (CPCC). She is globally recognized as an expert in advanced career search techniques with more than 18 years' corporate human resource experience. Debra has been featured on Fox Business News, WNYW with Brian Lehrer, and quoted in leading publications, including Forbes.com, The Washington Post, The New York Times, The Wall Street Journal, and CNBC. Debra may be reached at [email protected], or you may visit her website at CareersDoneWrite.com.
More about this author…