One of the questions I frequently field is about looking for a job while you are currently employed, and how to go about it. While you should always be mindful of other opportunities in your field, and explore them, even if you are satisfied with your current role, the best time to look for a new role is while you are employed.
Right or wrong, employers have a strong bias toward employed candidates, as they operate under the belief that the strongest candidates are the ones who are currently working,
So, how do you execute a job search while simultaneously working the same time? You use many of the same tactics that you would use if you were unemployed, but this type of job search requires some stealth.
Employers do not like it when employees voluntarily leave the company because it poses an inconvenience (and a cost) to them. And ironically, many employers regard an employee who looks at outside opportunities as disloyal, although it is no secret that you can be given your walking papers at any time.
Conduct a Private Job Search
It is not uncommon for an employee who is found to be conducting a job search to be proactively dismissed, so you want to ensure that you keep your job search activities completely private.
That means:
Don't take calls from recruiters or hiring managers from your office phone.
Don't use your company email for corresponding about your job search.
Take care when updating your LinkedIn profile. "Actively pursuing new opportunities" in your headline will be a warning bell to your employer.
Don't respond to blind job ads.
Be very selective with whom you share your confidence.
Don't hire a resume distribution service to send your resume out — it could end up at the "wrong" place for you (your current employer).
What should you do?
Polish your LinkedIn profile and resume to ensure that they both highlight the achievements and accomplishments of your new role.
Turn off LinkedIn's "notify my network" setting. This way, your connections will not receive an update every time you make a change to your profile.
Let your network know that you are seeking a new challenge, but again, be selective with whom you share that information.
Use only your own, personal devices—tablet, laptop, phone—for applying to positions.
Otherwise, the job search strategies are the same:
Write a great, targeted cover letter for each job you apply to.
Cstomize each resume.
Engage your network on a one-on-one basis.
Attend networking meetings (this should really be an ongoing activity anyway).
Define your target companies, and pursue them via networking.
Focus on your target companies in your networking and applications. If you have contacts working for one of your target companies, ask them about employee referral programs where they may be rewarded for referring you to their employer. Read Shortcut to a New Job: Tap an Insider for tips.]
The Bottom Line
You want to, and need to, take precautions against losing your current job simply because you are looking for your next opportunity. Protect yourself and proceed with caution!
More Information about Private/Stealth Job Search
---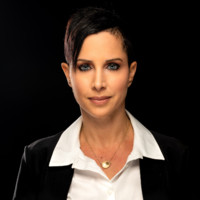 About the author…
Debra Wheatman is a Certified Professional Resume Writer (CPRW) and Certified Professional Career Coach (CPCC). She is globally recognized as an expert in advanced career search techniques with more than 18 years' corporate human resource experience. Debra has been featured on Fox Business News, WNYW with Brian Lehrer, and quoted in leading publications, including Forbes.com, The Washington Post, The New York Times, The Wall Street Journal, and CNBC. Debra may be reached at [email protected], or you may visit her website at CareersDoneWrite.com.
More about this author…