Public speaking is one of the many ways you can build your career. Being known as an expert is a great way to advance your career, inside and outside of your employer's organization.
When you deliver a presentation to a group, you can showcase your communication skills, your expertise on a subject, your ability to think on your feet, and many other important skills.
The group listening to your presentation may be a few people where you work, or tens to hundreds of people at a local college or event. And, of course, you may also speak in front of thousands of people at a large event. If you don't limit your view of public speaking to standing in front of a large crowd, it becomes less intimidating, more possible, and a great way to start.
How to Deliver a Great Speech
With planning, preparation, and practice you can be a good public speaker. Follow these tips for career building through public speaking.
Genuine & Professional Message
Public speaking is a career building (and brand building) opportunity when you select a genuine message, a message that you believe to be true, and that is relevant to your industry or occupation.
Positive First Impression
The audience is waiting for the speaker (you) to appear. All eyes are on the speaker as you walk across the stage. In that precious moment, perhaps before you speak a single line, the audience is forming an opinion of you. Take care in your appearance, your energy level as you walk, your posture, your expression, and the clarity of your voice.
This advice applies in much smaller venues like a conference room where you work. Even though everyone in the room probably knows you, be your most professional self.
Connection with Audience
If you lose the audience, your speech might as well be over. Connect with the audience by appearing to look at individuals, rather than staring down or straight ahead. Maintain a pleasant expression. Use language that is easily understood by the majority of your audience. Engage your audience so they form a connection with you.
Strong Start
The first moments of the presentation are the most important. Consider an attention-grabbing statistic or a non-offensive joke. Don't start with your bio or announcement reminding folks to validate their parking tickets. You are the feature of the moment. Plan your speech to start strong and maintain a pace to retain the attention of the audience.
Concise Message
If your message is too long, you will lose your audience. It is better to have the audience wanting more than hoping it had ended sooner. If you are given ten minutes to speak, get it done in eight. Rehearse your speech multiple times with a timer so you know precisely the delivery time. Don't forget to allow a bit of time for questions. If you go over your time, it is better to go over because the audience is so interested that they are asking you for more information.
Technical Support
Take advantage of all technologies to support your presentation, including a projection system, sound system, and handheld remote. Triple check your video presentation for accuracy. Lastly, don't skip the sound check.
Strong Ending
Be gracious and thank the organization that invited you to speak. Thank the audience for their attention. Leave the audience with one final fact, action item, or thought to ponder.
The Bottom Line
If executed well, public speaking is a terrific way to promote your professional brand and build your career. Find opportunities to take the stage, share your message, and captivate your audience. Through preparation, you can improve your speaking skills while you build your career and your brand.
---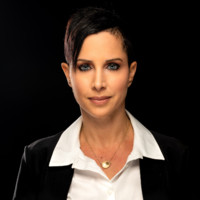 About the author…
Debra Wheatman is a Certified Professional Resume Writer (CPRW) and Certified Professional Career Coach (CPCC). She is globally recognized as an expert in advanced career search techniques with more than 18 years' corporate human resource experience. Debra has been featured on Fox Business News, WNYW with Brian Lehrer, and quoted in leading publications, including Forbes.com, The Washington Post, The New York Times, The Wall Street Journal, and CNBC. Debra may be reached at [email protected], or you may visit her website at CareersDoneWrite.com.
More about this author…