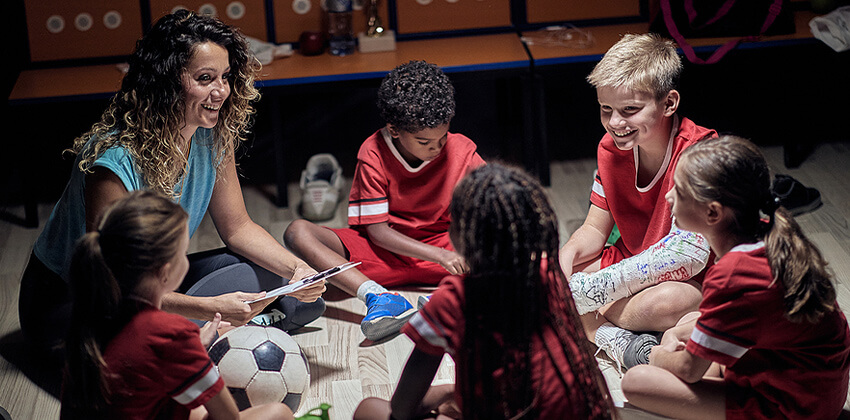 Moms returning to the workforce after taking care of their children, like many other job seekers, are faced with the fact that their resume has a gap.
Many mothers dread the question, "What do you do?" Mothers may respond by sharing what they used to do before they had children, or respond that they are a full time mom. Career coaches have been instructing moms to hide the gap of time taken off for child care from their resume.
Discussing taking time out of the workforce for child care is usually left out of job interviews due to the guidance from the Equal Employment Opportunity Commission (EEOC). While this may seem unfair and unjust, it is often a reality, as many employers fear that skills may have deteriorated.
A very good way to deal with this resume gap is to volunteer.
Bonus: Volunteering allows mothers to keep — or improve — their skills while balancing their varying schedules.
Volunteering Opportunities for Moms
There are many opportunities for stay-at-home moms to volunteer, from managers of children's sports teams, Rotary Clubs, Boys and Girls Club and many more.
Volunteering does not just have to be in the nonprofit world.
Lawyers can take on pro bono assignments.
Teachers can tutor their children.
A journalist or writer can start a blog.
By volunteering on projects or roles for organizations, mothers can stay current in their industry. A local organization here in MA, called Jericho Road matches volunteers and organizations based on the skills of the volunteer and the needs of the organization.
7 Benefits of Volunteering
Studies have shown that volunteering increases job search success. Here are 7 reasons to start now:
1.Your self-esteem will improve.
Getting out of the house during a job search is key to having a healthy self-esteem. Additionally, you will have a chance to interact with adults, something that many stay-at-home moms miss.
Volunteering will give you a place to go and a purpose beyond the important care of your children. You will feel good about helping others, resulting in a healthy mental outlook, which will then shine through in your interviews.
2. Increase your networking opportunities.
Networking is truly the key to a successful job search. According to the book What Color is Your Parachute by Richard Bolles, over 60% of jobs are found through networking, while only 4 to 10% of jobs are found on the Internet alone. Hiring managers prefer referrals, as someone who has been referred is a known quantity. Consequently, the risk of a "bad hire" is lower.
Volunteering will give you a way to network while doing something you can feel good about. You need to grow your network using all avenues, both in person and on LinkedIn.
3. Build your resume.
This is also a way to add new experience to the resume and bring current relevant experience close to the top of the resume, showing employers that you are engaged.
4. Keep your skills fresh.
Employers are concerned that time away from work results in a lack of skills or skills that are not up-to-date. Many employers will not hire job seekers without current relevant experience.
In many cases, recruiters view volunteering as valuable as paid work experience, particularly when the volunteering activities are related to the professional goals, like someone seeking a marketing role managing a nonprofit's social media marketing.
5. Find mentors and support.
By volunteering, you will build your support group, something that is critical in a job search. An added plus is that these mentors can serve as references, endorsing your skills and your work ethic.
6. Be hired by the organization.
Treat the volunteer position just the same as you would a real job, and make yourself indispensable. Seek to take on more responsibility for the higher-ups to notice.
Every organization is different. Some will respond by hiring you, others may need to wait for money to be freed up, grants to renew, or budgets to increase. A friend of mine was volunteering for a local organization, when the CEO position became open. She was encouraged to apply, and landed the position, over other candidates with more experience.
7. Discover a new career path.
Many job seekers have told me that by volunteering they discovered a new career path. Volunteering allows you to become a known candidate. If you did not like your job before you had your children, here is your chance to gain the needed experience to transition to a new career.
For Example: Mother of 4, Volunteer Became a CEO
Volunteering while raising 4 children helped Pamela Boisvert, CEO of MassEdCO in Worcester, secure her first job after college.
When Ms. Boisvert applied for her first job after college while raising three children, she was looking for a part-time position that would allow her to be close to home and be able to pick up her children from school. She did not research the organization, and when asked about what she thought about the employer — EOC — she embarrassedly asked what EOC stood for (Education Opportunity Center).
Ms. Boisvert's resume was sparse, with only her college degree and one part-time job which she left after 6 months to have her 4th child. Yet despite the gap on her resume and her interview blunder of not researching the organization, she got the job and is now the CEO.
What made the difference? Ms. Boisvert was very involved with the League of Women Voters, and volunteered in leading roles.
Bottom Line
While volunteering can help build current experience and enhance your resume, raising children is important work. Current studies have actually found that mothers are more likely to receive job offers by honestly sharing the fact that they were out of the workforce to raise children, increasing their chances by 30 to 40% – as reported by the University of Pennsylvania Law Review. Add volunteering, and you can further increase your chances of finding a job by 27% – according to the Corporation for National and Community Service.
---
About the author…
By day, Rachelle Lappinen, working mother of two, serves as a college and career advisor for GEAR UP. When Rachelle is not writing her blog or advising her students, she enjoys camping and going to the theater with her children. Follow Rachelle on Twitter at @RLappinen, connect with her on LinkedIn, and follow her blog SolutionsByRachelle.