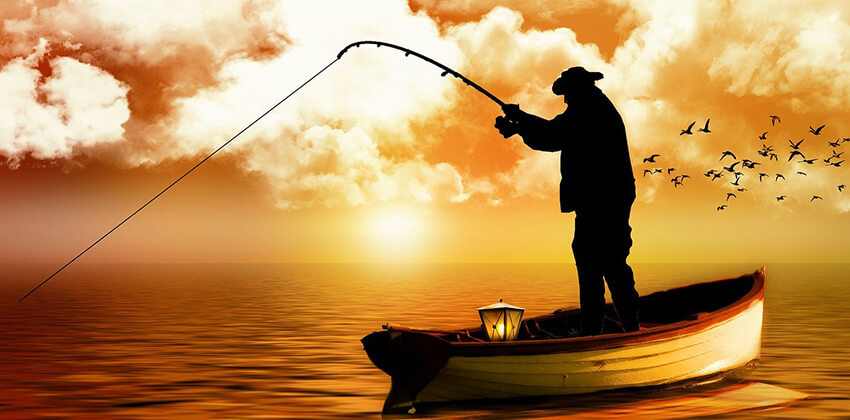 Recruiters can help you get more interviews if you are an active job seeker.
They can also bring you the occasional career-advancing opportunity even if you are not looking.
It all starts with catching their attention, though.
Recruiters sift through hundreds of LinkedIn profiles in a typical week.
So, they do not have time to read each profile carefully.
Recruiters spend only a couple of seconds deciding whether to contact you or to click "back" and view the next person on their list.
In this article, I'm going to share how the typical recruiter reads your LinkedIn profile and how to grab their attention so you can get more interviews and hear about more opportunities.
The 5 Elements Recruiters Need to Find on Your LinkedIn Profile
You have many opportunities to gain attention on LinkedIn. Start with these five ways to make a big impact for your job search:
  1. Information in Your Headline  
Your LinkedIn headline is the first thing I see when landing on your profile. It is also one of the few things I can see before clicking on your profile when sifting through LinkedIn search results, so that makes it even more important to optimize.
If your headline is totally unrelated to the type of jobs you are applying for, or unrelated to the rest of the content on your profile, that is a big red flag. And, you are out of consideration.
Make sure your LinkedIn headline is clear about what you do and aligns with the types of jobs you want to be considered for.
You can put your role or job title, but add more.
Numbers and metrics are a great way to make your LinkedIn headline stand out.
For example, if you are a Project Manager, your headline could be:
"IT Project Manager at XYZ Company. Leading Projects with Budgets Exceeding $2MM"
Or, you could say:
"IT Project Manager at XYZ Company. 49 Client Projects Completed in 2019"
You can also add an additional keyword to show what industry you're in (this is a good idea if you want to stay within that industry).
For example, if you're in the software industry and only want to hear about Project Management jobs in this space, your LinkedIn headline could begin with:
"Software Project Manager"
If you need more ideas of what to put, look at some of your colleagues and peers in your industry. There are thousands of great LinkedIn profiles that you can take inspiration from, and this is much easier than starting with a blank page and trying to write from scratch.
Do not plagiarize, but do take general ideas and make note of what sounds best on other people's profiles. Use the ideas as inspiration for your own headline.
For more ideas, read Fast Formula for a Powerful LinkedIn Professional Headline.
  2. Your Most Recent Experience  
The next place I look is the top of your Experience section.
I want to see your most recent work, and I am looking for similarities between this and the type of job I am considering you for.
Employers and recruiters want to see evidence that you will be able to step into their job and succeed, and the best indicator of this is relevant past experience.
To know what employers want for their job, study the job description. Then, "tailor" your work experience on LinkedIn to show as much overlap as possible between what you have done and what they need. This can mean:
Adding content.
Removing irrelevant content.
Re-ordering existing content.
For example, assume you are applying for a Customer Service Supervisor role where you would be managing five people, but you have never managed a team before.
Even though you have never managed anyone, highlight any past leadership you have done:
Training/mentoring people.
Leading a single project.
Leading a meeting or small initiative within the company.
And you should re-order your bullet points to put this experience near the top.
Even if something was only 10-20% of your job, if it will demonstrate you will be great for this next job, then list it near the top! Move less-relevant pieces lower down (to the fourth or fifth bullet point, for example).
  3. Your Career Story and History  
Next, I'm scrolling lower down in your Experience section to get a sense of past moves and career progression.
Having relevant experience in your most recent one or two roles is great, but having a long history of relevant work is even better.
So, do not just "tailor" your most recent role to match up with the jobs you're applying for now. Go back, and tailor the content of your past roles, too.
Also, make sure to show advancement and promotions if you have received any.
For example, Career Progression
Show your career progression like this: if you were a Designer and then got promoted to Lead Designer at the same company, separate those two job titles in your LinkedIn profile.
This is powerful evidence that you're good at what you do. Why else would that past employer promote you?
So, any time you have been promoted or taken a step up in your career, make sure that accomplishment is clear.
Here's an example from my own profile:
For example, Unusual Job Titles
If you were given any unusual job titles in the past (like "Customer Happiness Lead"), put a more common, equivalent title after it in LinkedIn.
Check your target employers to see what they call this job.
Here's how you could handle this situation:
Before: "Customer Happiness Lead"
After: "Customer Happiness Lead (Customer Service Manager)"
This makes it easier for recruiters to understand what you have done and see how you have progressed.
    4. Skills & Keywords  
After checking your work history, I'm going to search your profile for important keywords and skills that are required for the job I'm considering you for.
To do this, I will click on CTRL+F in my web browser, to activate a search of the page I am viewing, and then type in the most important keywords for the role. This is usually between two and four keywords, focused on the skills required for the job I'm filling.
This quick search saves me time and prevents me from having to read your whole profile if you're missing the top one or two skills that are required for the job.
What does this mean for you as a job seeker? If you are targeting a certain type of job, make sure the essential keywords appear on your profile.
Look at the job descriptions of the positions you're applying for, and include as many of those skills and keywords as possible and appropriate for you.
Pay extra attention to skills that are listed as "required" and/or skills that appear near the top of the job description. (This usually indicates that they're more important).
Notice if something is mentioned multiple times. If so, it is more likely to be important to the employer, too.
Once you have identified the most important skills for the types of jobs you want, find ways to include these in your Experience section and your Skills section on your LinkedIn profile.
Not only will this help you get contacted by recruiters, it will also get your profile seen more because these keywords will help your profile appear in more search results when recruiters conduct keyword searches.
For more about leveraging Skills, read Secret to Powerful LinkedIn Profile SEO: Leverage Skills & Endorsements.
  5. Recommendations  
The four areas above are what I look at first as a recruiter. They're usually enough to decide if the position I am working on is a fit to contact you about.
However, there's one additional piece of information that can sway my decision, too. That extra piece is LinkedIn Recommendations.
Recommendations are like reviews of your work.
You'd be more likely to buy a product on Amazon if you saw it had good reviews. This is no different; a recruiter is going to be more likely to contact you if they see the same.
So take advantage of this, and ask a couple of people to write you a recommendation. LinkedIn has a special section for this on your profile.
Here's a template you can use to contact a colleague and ask them to write you a recommendation:
"Hi Name.
I am trying to beef up my LinkedIn profile by getting a couple of recommendations from colleagues. Can you write me a recommendation with a few sentences about my past work and strengths?
I am happy to do the same for you if you would like. Just let me know!"
Even getting one recommendation can help you stand out because most people have zero. Start with one, and then build from there!
The Bottom Line:
Recruiters go through many LinkedIn profiles each day, so they move quickly when searching. However, by understanding how recruiters read your LinkedIn profile and by optimizing it for the type of jobs you want, you can get noticed and get more interviews from recruiters.
More About Succeeding on LinkedIn
---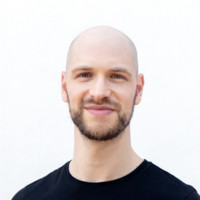 About the author…
Biron Clark is a former Executive Recruiter for multiple Fortune 500 firms and venture-funded tech startups, and founder of the job search advice website Career Sidekick. His advice is read by more than one million people a month and has been mentioned/quoted in CNBC, Forbes, Business Insider, Business.com, Yahoo Finance, The Muse, and more. Selected by LinkedIn as one of 10 "Top Voices for Job Search and Careers," follow Biron on LinkedIn and on Twitter at @bironclark.
More about this author…