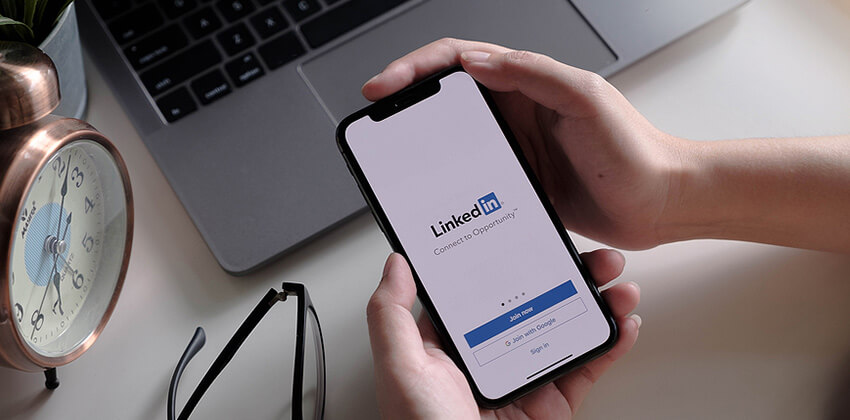 Of the four sites typically considered major social media sites, Twitter, Instagram, and LinkedIn are vying for second place behind Facebook.
When it comes to professional visibility, LinkedIn is the clear winner.
Taking a page from the Facebook playbook, LinkedIn added status updates, also known as posts, to the options available for LinkedIn members.
Judiciously leveraging these updates — making posts, comments, and clicking on the "Like" button — can increase your visibility on LinkedIn.
Posts on LinkedIn allow members to communicate with each other and the world — LinkedIn's version of the Facebook feed.
To create a LinkedIn update, LinkedIn offers several options for members on the member's home page (the house icon visible on the left). From that page, a member may "Start a post," or, by clicking on the appropriate icon, share a photo, a video, or a file from their computer.
LinkedIn also offers the option to "Write an article on LinkedIn." So, five options are available to members from the top of their home page, as shown below.
3 Main Benefits of LinkedIn Posts
A LinkedIn public profile — the profile visible to anyone — can tell a viewer your experience, list your skills, and announce your professional effectiveness through Recommendations.
Posts provide additional essential elements in your online visibility. Posts will:
  1. Demonstrate You Are Reachable on LinkedIn  
If a recruiter wants to contact a LinkedIn user about a position, he or she has no idea whether or not the candidate is going to see the message, to say nothing of when they might see it. This is not good — recruiters are always in a hurry to find the right candidate.
For a recruiter, many possible job candidates may be qualified and could be contacted, but the candidates more likely to respond are are the candidates more likely to be considered. When recruiters see that you are active on LinkedIn, you are demonstrating that you are likely to respond if they reach out to you.
[NOTE: Read How to Safely Include Your Contact Information on LinkedIn so that recruiters can reach you quickly and easily.]
  2. Increase Your LinkedIn Visibility  
Posts remind people of your presence and your field (expertise and interests). Check out the posts from others to "Comment," "Like," or "Share" them with your network.
When you hover over the Like icon, you can choose one of several other reactions: Like, Celebrate, Love, Insightful, or Curious.
When you react to someone else's posts, LinkedIn sends them a message about your actions, which helps you to expand your network.
Another benefit of the posts is that it is an easy, non-pushy way to stay top of mind for those in your network who are inclined to render assistance in the form of introductions.
  3. Reinforce Your Professional Image  
Obviously, the things one posts on Facebook, Twitter, and Instagram are typically not ideal for sharing on LinkedIn. This goes back to the core purpose of LinkedIn, why founder Reid Hoffman created it: professional networking.
Therefore, posts should be focused on professional career-enriching steps:
Shared news articles.
Skills development.
Actual networking events.
Helpful comments on the posts of other members.
These posts reinforce your image as a professional. See the examples below.
Making and Sharing LinkedIn Professional Status Updates
Facebook offers this critical lesson for the savvy job seeker looking to maximize the effectiveness of his or her LinkedIn profile: the post (also called the status update)..
The LinkedIn status update can be up to 1,300 characters in length, perfect for letting your network know what you are doing or introducing something you are sharing.
Updates typically stay "live" for 14 days before they disappear from view. And, remember that your most recent posts are visible on your LinkedIn profile.
Share your thoughts and interesting things you find several ways:
  1. Use the "share box" near the top of your LinkedIn home page.  
You have 5 options from your LinkedIn "home" page, as you see on the left.
Choose your option. To begin a discussion or ask a question, click on the words "Start a post."
To share an image, video, or file from your computer, click on the appropriate icon.
Click the "Write an article on LinkedIn" link, and publish an article on LinkedIn (most effective when an image is included).
After you click one of the links above, a box, like the one below, opens allowing you to type in your update, including a URL, if appropriate, or add the image, video, or file. Ask a question or share good information.
You may even create a poll or share that you are hiring, as shown below.
To increase a post's visibility and participation by other members, "tag" the members who would be most interested.
Tag another member by adding their names to your post, preceding each name with an "@" sign. Tagging another user has the bonus of pushing your post into the feed of that person's LinkedIn network. Do this sparingly, and only when you have good reason to believe he or she would be particularly interested.
  2. Create posts by liking, commenting on, or sharing someone else's post.  
Build your reputation as a good source of information by reacting to or sharing good information other LinkedIn members (those you follow) have published on LinkedIn as updates or articles. LinkedIn offers several types of reactions beyond Like, as seen above.
When sharing, if you use the originator's name in the text of your update, LinkedIn will usually notify them that you have shared something they created.

Be very careful making comments. Don't share something just to make fun of it or highlight a mistake. Stay professional or your updates will create a negative image for you.
Please do note that commenting is considered the gold standard of engagement by LinkedIn's algorithm, and therefore is most helpful to the poster.
When you have reacted, LinkedIn then prompts you to comment.

  3. Like or share someone else's post in a Group.  
When you find good information in someone else's Group post, "Like" or "Comment" on it. LinkedIn will notify them of your action, which can be the start of a discussion or at least put you on someone's radar for possible future connections.
This can be a good way to become visible to an employer you are trying to reach. Again, stay positive and be professional in your comments.
Finding Your Updates
You can find your updates by scrolling down your LinkedIn Profile until you find a box labeled "Activity," as you can see in the image below. This section is usually the fourth or fifth box down from the top of your Profile.
At the top on the right, as shown below, you will find a link to "See all" above your four latest shares or comments. Simply click on "See all" to see the update tracks you are leaving on LinkedIn.

This section is on everyone's Profile, so you can see what others are sharing and writing on LinkedIn, too, by clicking on that link on their Profile.
Make Appropriate LinkedIn Posts
If you are in a job search, what should one say in a post on LinkedIn?
For example, consider the logistics professional who shares a new article discussing another way of viewing costs associated with Daylight Savings Time and minimizing disruptions in truck deliveries or train schedules.
I found this eye-opening article about the change in DST and a hidden impact on costs and scheduling [link].
And, imagine an aspiring project manager pursuing the PMP certification. Perhaps he or she has two peers who also plan to sit for the exam in 3 months. A post our project manager could share is:
Looking forward to catching up with John and Mary tonight to prepare for the PMP in 3 months. The discussion is always informative!
Maybe another professional is attending a networking event later in the day. The post could be:
Should be a good time tonight at my local Toastmasters chapter, I think I have turned the corner on projecting my voice powerfully.
Another example that is particularly current during the pandemic:
Excited to volunteer my time making masks and other personal protective equipment to donate to my friend, a first-responder with RWJ Barnabas Health. Please stay safe!
Updates about training you may be receiving, furthering your education, or other proactive steps to help enrich your professional value, are all valuable and tell people viewing your profile something important about you.
Each of the examples communicates that you are engaged in professional development or self-improvement, in addition to letting people know that you are on LinkedIn.
For more on tips on sharing good updates, read How Your LinkedIn Activities Impact Your Personal Brand.
Facebook Sharing Is Inappropriate on LinkedIn
LinkedIn is fundamentally different from most other forms of social media. LinkedIn is professionally-oriented. This means that many of the things one might do on Twitter, Instagram, or Facebook are not suitable for LinkedIn.
Yet each of these sites has adopted new capabilities originally introduced on Facebook. Instagram is on the cusp of introducing advertising, Twitter's targeted ads, and, on LinkedIn, the skill endorsement.
However, these Facebook activities are not appropriate on LinkedIn:
Discussions of politics.
How you binge-watched a television show over the weekend.
Cheering for your favorite sports team and/or making nasty comments about other teams.
Personal information like birthday parties, dating, and other family news.
Discussing religion and other non-business issues, etc.
While LinkedIn is definitely social media, the focus is not on sharing everything you are doing and thinking, particularly when the subject is not relevant to your professional image.
The Bottom Line
The LinkedIn status update is a powerful tool, and the savvy job seeker can use it to great effect. It can help you to communicate your ongoing professional endeavors and interests, skills development, and further networking by sharing content with your network, all while telling people that you actually do spend time on the site. And it helps keep your name and headline in front of the people in your network.
More About LinkedIn for Job Search:
---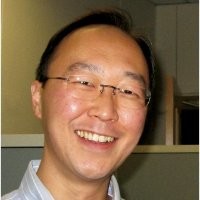 About the author…
Ed Han is a recruiter and wordsmith and social media fanatic. As a veteran of several industries, including publishing, financial services and fashion, Ed helps facilitate a job search group in Princeton NJ and has served as the online community manager for the regional HR networking group Whine & Dine. Connect with Ed on Twitter @ed_han where you will often find that Ed has posted a "LinkedIn tip of the day."
More about this author…