A decade has ended and now a new one launched, and new technology is always developing, so what are the resume trends?
One thing is for sure; if you plan to submit the same tired resume for all positions, your chances of success will hover around zero percent.
Another well-known fact is that your resume must demonstrate your value.
Some resume trends will stay the same as they have in the past, whereas others will change, or at least be reinforced.
Advice From 5 Resume Experts
To discover which resume trends you should follow, I asked five renowned resume writers their thoughts on this topic. Each of them offer valuable advice from being aware of applicant tracking systems (ATSs) to ensuring your document expresses value to demonstrating emotional intelligence (EQ).
  Virginia Franco: Leverage Alternate Channels  
Virginia Franco, Executive Storyteller, Resume & LinkedIn Writer, believes getting your resume to decision makers (networking) will be key to your success, so the look of your resume must pack a punch,
Virginia writes:
Because applicant tracking systems (ATSs) are so inundated with resumes, increasingly more people are recognizing the wisdom of throwing their hat in the ring via alternative channels that include a focus on networking and getting in the door through referrals.
As a result, it will be more important than ever to write your resume first and foremost for human beings.
This means embracing design elements that can range from the use of color, shading, and/or bold to draw the reader's eye where you'd like it go – to even a graph, chart, or box with some standout text to illustrate a point you are making elsewhere in the body of the resume (I've used them to convey a snapshot of powerful sales stats or even call out a compelling recommendation).
Because at some point in the hiring process you may have to submit online, your resume should also aim to be ATS compatible. This means ensuring that any point you make via a text box, chart or graph appears elsewhere in your document – as ATS can't read it otherwise.
More about Virginia: Virginia's LinkedIn Profile, Virginia's website, and Virginia's articles in Job-Hunt.
  Donna Svei: Be Mobile Friendly  
Donna Svei, Executive Resume Writer, says that hiring authorities will read your resume on devices like your mobile phone. She also emphasizes that your resume must be ready at the drop of a hat, not that you're necessarily looking.
Here's what Donna has to say:
When I think about resume best practices, I ask myself, "What will make my clients stand out to hiring managers and recruiters?"
A big trend impacting all content consumption, resumes included, is the practice of using mobile devices as people's preferred reading platforms.
Thus, your resume needs to be easy to read on a phone. Send your resume to yourself, open the file, and make sure you can easily read it. Check for:
White space.
A font suited to being read on a mobile phone, such as Calibri.
Adequate font size. I like 11-point.
Technology has made the traditional job search with a beginning, middle, and an end outmoded. The opportunity now comes from people you know, recruiters who constantly scrape databases looking for viable candidates, and alerts that tell you about openings for your dream jobs the moment they become available.
Because of this, I see more careerists preparing their resumes just to be ready. They aren't looking but they want to be able to take their best shot when the big one comes along. That's your competition. Be at the head of the pack, not limping into the mix with your newly updated resume while the best-prepared candidates wrap up their interviews.
Resume trends change slowly, even generationally. Regardless of your age, be a person who knows the trends and uses them to make the best presentation of themselves.
More about Donna: Donna's LinkedIn Profile and Donna's website.
  Laura Smith-Proulx: Be Brief But Powerful  
Laura Smith-Proulx, Executive Resume and LinkedIn Writer, emphasizes value, readability, and branding as important components of your resume.
Read what Laura has to say:
To keep pace with ever-shorter attention spans, resumes must prove their value to employers. Rather than dense paragraphs describing your work style, your resume needs quantifiable results, a potent mix of keywords to satisfy ATSs, and powerful branding statements relevant to employers.
Brevity will be an important factor in capturing attention from your resume. Resume headlines, which are simply statements encapsulating your value, can help cut excess verbiage.
For example, a paragraph on your technical sales skills could be replaced with "165% Annual Growth and 45% Profit Increase From AI Sales Techniques" – packing keywords, metrics, and technologies into a single sentence.
ATSs continue to be an important factor for resumes, especially if you're applying to job postings. For example, a Revenue Officer resume should mention contract negotiations and team direction, and if you're seeking IT jobs, the resume must reference emerging technologies and business collaboration.
There's a plethora of tools such as Wordle or TagCrowd to parse job descriptions for keywords. Think of your resume as a website that needs SEO strategies to be found, and you'll get the idea.
A resume with no quantifiable metrics is likely to be ignored. By putting figures to the cost savings, budgets managed, speed of implementation, market share growth, revenue produced, products launched, or profit generated from your actions, you'll increase the chances of landing an interview. Be sure to align these stories with what the employer is seeking.
More about Laura Smith-Proulx: Laura's LinkedIn Profile, Laura's website, and Laura's articles in Job-Hunt.
  Adrienne Tom: Share Your Career Narrative  
Adrienne Tom, Executive Resume Writer, LinkedIn Profile Writer, and Job Search Coach, encourages job candidates to apply stories to their resumes. Use SMART statements, she advises.
Read further to find out what Adrienne has to say about SMART statements:
2019 taught us about the importance of building and sharing a powerful career narrative. As we transition into the future, I see career storytelling continuing to play a heavy hand in the creation of a modern resume.
The reason for storytelling is simple. A flat file of facts does not compel resume readers. Instead, employers wish to be engaged by meaningful content that summarizes relatable facts, applies authentic language, provides proof, and demonstrates a clear fit for the role.
To help craft your career story, share SMART statements in the resume. Just like a SMART goal, a SMART statement is Specific, Measurable, Action-Oriented, Results-Oriented, and Time-Bound.
When delivered correctly, SMART statements help share and reinforce a career story –allowing for personalized detail that both differentiates and elevates. Also, all good stories have happy endings (or at the very least, wrap things up with a result). A modern resume is no different.
Strengthen a career story with results-driven details. Align results with employer requirements for greater impact. Even better, lead with results as often as possible, reducing the risk of key facts becoming buried or overlooked.
An example of a SMART statement, that leads with rich results:
Generated over $600K in annual cost-savings and raised staff efficiency levels 65% after designing and implementing a global operational improvement plan across 3 countries with 6,000+ staff.
Ultimately, resume strategy continues to evolve in the delivery of details. Ensure the resume includes a variety of accomplishment statements, including SMART ones, to share your story better.
More about Adrienne Tom: Adrienne's LinkedIn Profile and Adrienne's website.
  Erin Kennedy: Demonstrate Your Soft Skills and EQ  
Erin Kennedy, Executive Resume and LinkedIn Profile Writer, says a resume can show emotional quotient or intelligence (EQ) better known as "soft skills."
Erin offers:
During 2019, career professionals noticed a shift as corporations began seeking EQ from their executive candidates. In the past, these skills were considered fluff and a resume no-no.
However, the dependence on technology and targeted specialties has caused a slight breakdown in communication skills leading companies to seek more "well-rounded" leaders.
Emotional intelligence is not something you can earn with a degree; rather it is part of your personality cluster. Are you adept at figuring out complex problems? Are you able to manage conflict?
Possessing strong EQ means you have self-awareness and the ability to understand your effect on others.
Corporations are looking for leaders with high EQ — if you don't understand your own behavior and motivations, it becomes difficult to understand those who work for you. Displaying empathy and thoughtfulness rather than judgment increases productivity and solidifies loyalty.
So, how do you capture soft skills and EQ in a resume while still showcasing numbers-focused accomplishments? The great thing is, they really go hand-in-hand. Easing soft skills or EQ into your resume can be as simple as:
Provide strategic and decisive leadership while collaborating effectively with fellow Board of Directors on a $23 million-dollar expansion.
Blending soft and hard skills together creates a much-sought-after candidate.
More about Erin Kennedy: Erin's LinkedIn Profile, Erin's website, and Erin's articles on Job-Hunt.
The Bottom Line on Resume Trends
If you're writing your resume for the first time or updating it, you will want to heed what these experts say about submitting the best document possible. This means:
Presenting a document that not only passes the ATS but also is appealing to the human eye.
Making sure your resume is adaptable to all devices, including a smartphone, and is ready at all times.
Highlights your value and brand while also being easy to read.
Uses Smart Statements to craft a cohesive resume.
Demonstrates your EQ.
If you accomplish all of this, your job search will be successful.
More About Resumes:
---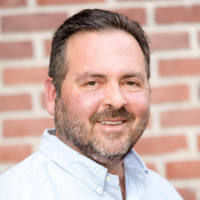 About the author…
Bob McIntosh, CPRW, is a career and LinkedIn trainer who leads more than 17 job search workshops at an urban career center. He also critiques LinkedIn profiles and conducts mock interviews. His greatest pleasure is helping people find rewarding careers in a competitive job market. Selected by LinkedIn as one of 10 "Top Voices for Job Search and Careers," follow Bob on LinkedIn. Visit his blog at ThingsCareerRelated.com. Follow Bob on Twitter: @bob_mcintosh_1, and connect with him on LinkedIn.
More about this author…