Standing out from the crowd and being memorable are the keys to moving forward in a tough job market.
Your E-Mail Address Should Send the Right Message
In a competitive job search, the little things can make a big difference, and the way you introduce yourself is one of them.
The majority of job search communications are e-mail based, so your e-mail address and subject line are the first things employers see.
They offer a perfect opportunity to quickly define your professional offering, and can become powerful marketing tools that your competitors overlook.
As one of the first things any recruiter or potential employer sees, you want the impression your e-mail address creates to be professional. This might be a good time to restrict addresses like [email protected] and [email protected] to non-professional activities where they won't detract from your professional reputation.
You have unlimited access to different e-mail addresses. Take advantage of this fact, and create an e-mail account devoted exclusively to your job search and career management affairs.
Your E-Mail Address Is Part of Your Personal Brand
Your new profession-centered e-mail address needs to act as a headline that speaks to your professional identity; for example, [email protected] or [email protected]. Addresses like these not only tell the recipient who is calling, but even offer some idea of what the communication is about.
When names like [email protected] are already taken, you will be encouraged to accept something like topaccountant1367@gmail.com, but don't settle for a series of random numbers, your age, or the year of your birth just yet (using your birth year tells your age!).
You can do much better.
E-mail addresses like these offer useful information to an employer in your local target market, but won't detract from your message when read by someone outside of that market.
If you are planning to move to a new area, use your new location as the unique identifier — Zip Code, Area Code, etc.
Using a profession-oriented e-mail address serves you in another way: it succinctly introduces the professional you and, because it refers to a job rather than your name, it has the added benefit of helping to protect your identity.
Subject Lines Are for Teasing
In any written communication, a headline grabs the reader's attention and draws you into the story, offering an enticing taste of what's to come.
To recruiters and hiring managers buried in junk mail, the right subject line can make the difference between your e-mail getting read and getting tossed.
If you are responding to a job posting, the job title and job posting number are necessary, and you can combine the required factual information with a brief marketing pitch about your credentials:
Financial Analyst #MB450—CPA/MBA/8 yrs' exp
Posting 2314—MIT Grad is interested
Job #6745—Top Sales Professional Here
Or if there is no job posting:
IT Manager—7 yrs' IT Consulting
Benefits Consultant—Insurance & Corporate
Referral from Tony Banks—Product Manager
Subject Line as Condensed Resume
Your incoming e-mail typically reveals anywhere between thirty-five and sixty characters of the subject line, so you actually have enough space to include more selling points in your subject line.
To be safe, try to get the "must haves" of your headline in the first thirty-five characters.
For example:
Your next HR Manager— EEOC, FLSA
This short headline contains only the explicitly required HR credentials for the position. However, once opened, an e-mail can sometimes show up to 150 characters in the subject line. You can make this space work for you as an abbreviated resume by showcasing the highlights of your resume. This example uses 129 characters, including spaces:
Your next Reg HR Manager—EEOC, FLSA, ADA, OSHA. 10 yrs – arbitration, campus, executive recruitment, selection, compensation, T&D
The Bottom Line
No one likes to read resumes, but in a competitive job search, the little things your competitors never learned, like an informative e-mail address and enlightening subject line, can make a big difference. They won't get you hired, but they just might get your e-mail and the attached resume read with serious attention.
Do you ever struggle to find the right way to end an email? Use these example closing lines and sign-offs for your next professional email.
More About Successful Resumes:
---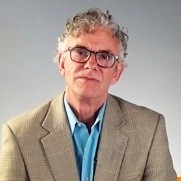 About the author…
Successful careers don't happen by accident. Professional resume writing expert Martin Yate CPC is a New York Times best-seller and the author of 17 Knock Em Dead career management books. As Dun & Bradstreet says, "He's about the best in the business." For FREE resume-building advice and to view Martin's resume samples, visit the Knock Em Dead website. Join Martin on Twitter at @KnockEmDead.
More about this author…