Eduardo Hortiz (not his real name) is a "regular guy" who wants a non-management job in customer service.
He's been a customer service rep for more than 20 years and he has no plans to move out of his chosen field or up the ladder into management.
He likes what he does and wants to continue doing the same. And he LOVES customer service.
The Details About This Resume Sample
There are no quantified results. In fact, the only numbers on his resume are the dates under Professional Experience.
Because of this, we focused on showcasing Eduardo's excellence in customer service, which is where he really shines.
Eduardo was promoted from greeter to cashier to customer service and has no plans to move up to management. He is happy where he is.
If there are no quantifiable results, how does an employer reading his resume know that he's good on the job? Because Eduardo implies it in the way he describes his work:
Resume statement:
•   Handled member concerns with diplomacy and followed through to ensure resolution.
Employer's interpretation:
Eduardo puts out fires before they get set so I'll never even have to know about them. That's a big load off my shoulders!
Resume statement:
•   Trained new customer care reps to appreciate and clearly communicate membership benefits and promotions.
Employer's interpretation:
Eduardo really knows his products and can be a mentor, without my having to pay him management wages. Nice!
Resume statement:
•   Showed extreme patience and interest when answering questions and helping patrons from diverse backgrounds.
Employer's interpretation:
Eduardo is someone who can work with and help anyone and everyone. That means I can put him in any situation, and he'll represent me well. He's going to make me look good!
Resume statement:
•   Interacted daily with team members to synchronize completion of projects.
Employer's interpretation:
Eduardo gets the job done, even if it means having to motivate his co-workers. If I hire Eduardo I won't have to nag Joe Procrastinator to get his reports in on time. That would be a relief!
The Bottom Line:
This understated resume is just right for the type of low-profile job Eduardo seeks. Every line from top to bottom says, "I'm a good guy. I work hard. You probably won't notice me because I'm handling customer concerns before they become your problems."
  The Resume Samples for Eduardo:  
---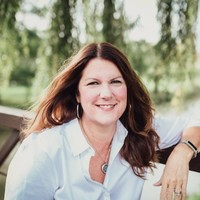 About the author…
Erin Kennedy is a Master Career Director (MCD), Certified Master Resume Writer (MCRW), Certified Professional Resume Writer (CPRW), and Certified Empowerment & Motivational Coach (CEMC). She has been helping clients since 1999. Erin is also the President of Professional Resume Services, Inc.. Visit her website and connect with Erin on LinkedIn and Twitter.
More about this author…