This chronological resume is for Karen Coffey (not her real name), a 53-year-old job seeker who wants to continue her career in healthcare administration.
How old does she look to you, based on this resume?
The Details About This Resume Sample
At this point in her career, Karen is concerned about competing successfully against much younger job candidates, knowing that an employer would want someone who has lots of energy and state-of-the-art know-how in the ever-changing healthcare sector.
Karen knew she just needed to get through the door for a job interview, at which time she would be able to demonstrate that she has what it takes to do the job as well as a person 20-30 years her junior.
To get that interview, her resume needed to sell her achievements and experience, yet minimize a focus on her age.
She conducted some research to get an estimate of the average age for professionals holding similar positions to the one she's shooting for.
She used LinkedIn to get a sense of the demographics of the company she was applying to, and made sure she included a link to her own online profile on LinkedIn right on her resume.
She Googled each company and studied its website to learn about the corporate culture.
She asked for opinions within her professional network about what age was most prevalent in her line of work.
She factored in her own observations about the age of fellow colleagues she met at industry conferences, networking events, and online job boards.
Based on her research, Karen knew that a potential hiring manager would probably be younger than she is and would be looking for an administrator who is in their early 30s. With this age in mind, Karen was able to create a resume where the focus was on achievements/experience from the last 10 or so years of her career.
She also made sure to minimize the focus on her early career experience by not including any information other than jobs/names of employers. In addition, she removed the years from her education information.
The employer will deduce that if Karen graduated college when she was 22, then put in 10 years of work experience, she might now be in her mid-30's a perfect candidate for the job she's applying for!
The Bottom Line on Resumes for Older Workers:
Notice that Karen didn't lie on her resume. She simply gave the employer enough information to draw their own conclusion, without giving away her age.
  The Resume Samples for Karen (Someone Over 50):  
More About Looking Younger for Your Job Search
---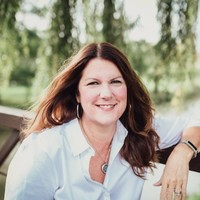 About the author…
Erin Kennedy is a Master Career Director (MCD), Certified Master Resume Writer (MCRW), Certified Professional Resume Writer (CPRW), and Certified Empowerment & Motivational Coach (CEMC). She has been helping clients since 1999. Erin is also the President of Professional Resume Services, Inc.. Visit her website and connect with Erin on LinkedIn and Twitter.
More about this author…