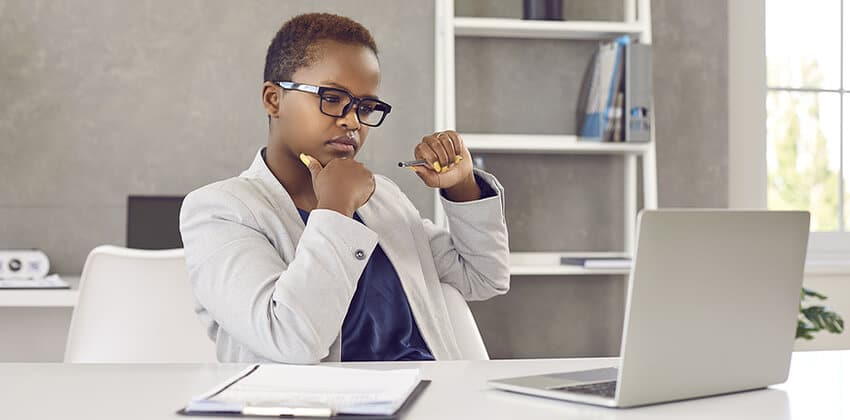 Betsy Charles (not her real name) just got fired.
The Details About This Resume Sample
Betsy had never been fired before and, at first, was in a state of shock with her pride badly wounded.
Then, she realized she could turn her job termination into an opportunity to show potential employers just how much of an impact she could make as a Sales/Account Manager in a new organization.
In this sample resume, you'll see how Betsy handled the "you're fired" issue and also highlighted her best achievements so that employers wouldn't focus on the fact that she was unemployed.
Instead, they could focus on the fact that she had achieved amazing things in her career.
Betsy got fired because she didn't see eye-to-eye with executive management, and they were looking to downsize to compensate for declining sales. There were a few new management policies she didn't feel right about, and she expressed her concerns at a team meeting.
Unfortunately, her opinion was not well received, and she got into a heated debate with the owner's son. A few weeks later, Betsy got her pink slip.
After taking a few days off, Betsy did some self-assessment and found that she had a ton of marketable skills and achievements that would be well-received in the pharmaceutical sales industry.
How Betsy Handled "I Got Fired" on Her Resume
There are a few interesting points about how Betsy very subtly handled getting fired on her resume. Let's take a look…
A clear Branding Statement
By putting a branding statement at the top of her resume, Betsy put herself in the driver's seat, declaring what type of driven employee she was. Without that brand statement, a recruiter or hiring manager might not be able to see her ambition or passion for success up front.
When she listed her most recent job, she didn't say why she left. In fact, there isn't a word about getting fired anywhere on her resume. Betsy knew being fired is only one of many possibilities that might explain why a job seeker left her last job.
A prospective employer reading her resume is very unlikely to jump to the conclusion that she was fired. So rather than bring up any questions about her departure, she decided it was best to leave it unexplained and just put her employment dates.
Of course, later in the hiring process when the employer checks Betsy's references, her job termination may come to light. But that would be after the resume has done its job of getting her called in for an interview where she can lay the groundwork for handling the issue.
Include the best keywords
Betsy let the spotlight shine on her Sales Management expertise by creating a strong keyword list and including relevant accomplishments at the forefront of the resume. This will help to pull the reader in, and keep the focus on what she can do/has done, rather than on the fact that she is unemployed.
Achievements speak loud and clear
Under all of her job descriptions, especially the most recent one where she got fired, Betsy wrote strong bullet point statements about relevant achievements with quantifiable results. Her resume makes her look like a success-story ready to take on a new challenge.
Betsy ended her resume by emphasizing leadership and her drive to achieve individual and organizational success, leading the reader back to what she is trying to get across in the resume — that she is a strong candidate who has built an amazing career.
The Bottom Line
Betsy did not lie in her resume. Nor, does she mention being fired. Instead, she focuses her resume on her accomplishments and the value she brings to an employer.
  The Resume Samples for Betsy:  
The Bottom Line:
This resume was a success even before she sent it to employers and recruiters because it helped heal her wounded pride. Her resume:
Shifted her focus from the big negative of getting fired to the optimism of getting a new job as soon as possible.
Made her think about the success of her entire sales career instead of obsessing over her recent corporate conflict and termination.
Created a checklist of positive experiences she could elaborate on in the job interview.
Raised her self-esteem and confidence just by seeing how good she looks on paper.
Being fired is never pleasant, but it does happen. In Betsy's case, she used her resume as an opportunity to make the best of it for both her job search and her state of mind.
MORE: Answering the interview question, "Why were you fired?"
---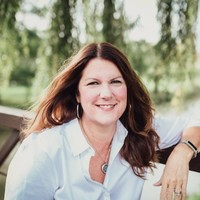 About the author…
Erin Kennedy is a Master Career Director (MCD), Certified Master Resume Writer (MCRW), Certified Professional Resume Writer (CPRW), and Certified Empowerment & Motivational Coach (CEMC). She has been helping clients since 1999. Erin is also the President of Professional Resume Services, Inc.. Visit her website and connect with Erin on LinkedIn and Twitter.
More about this author…