Trying to figure out why others have great stories about being hired off LinkedIn, while you still can't get any traction from it?
The reason might be how you're using the site—and how others view your transparency (or lack of it) in your online activity.
Upon conducting a recent, informal survey of recruiters on LinkedIn on the subject of approaching vs. bypassing candidates, I found that most of the responses fell into these categories:
You're not invisible…
Even if you think recruiters don't notice your LinkedIn activity, they're paying attention. For example, you may be using Groups or the Answers section to post queries, or to respond to other users.
However, according to some recruiters, the amount of negative information shared in these forums can dissuade them from contacting a particular job seeker.
As one hiring manager described it, "I don't know if they are aware than ANYONE can see these answers – including their current employer."
Noting that overly personal stories, biases, and lack of professionalism were often on display, this recruiting executive pointed out that this information often comes between a LinkedIn user and potential job opportunities.
Unless you are failing to be visible for your expertise..
As several recruiters mentioned, fully populating your LinkedIn Profile can help them find and contact you much more easily. A "bare-minimum Profile" with "few connections," according to one hiring authority, shows recruiters that you are a reluctant user unwilling to display your skills.
Advertisement
HR professionals also issued reminders that a digital identity is becoming as important as a traditional resume, pointing out the evolution of LinkedIn as a replacement resume, and that "people looking to get hired will have no choice but to take their online profiles seriously."
Another recruiter, more vocal about the reasons he won't contact some users, stated that candidates intent on using the site as a job search tool need to "fill out that profile and interact with people" to avoid giving recruiters the impression that they will ignore "carefully crafted introduction messages."
Bottom Line
Hiring authorities are more active on LinkedIn than ever before, so if you're not being approached for job opportunities, it's time to review your strategy.
Remaining guarded about the personal information you share online, while putting your job history, education, and a robust group of skills onto LinkedIn, will all contribute to your chances of being chosen for a solid opportunity.
---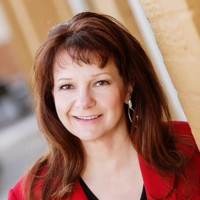 About the author…
Job-Hunt's LinkedIn for Job Search Expert Laura Smith-Proulx, Executive Director of An Expert Resume, is an award-winning executive resume writer, national columnist, author, LinkedIn and SEO enthusiast, and past recruiter. Laura is author of How to Get Hired Faster: 60+ Proven Tips and Strategies to Access the Hidden Job Market. Follow Laura on Twitter at @ResumeExpert and on LinkedIn.
More about this author…